protable coffee equipment 12volt car espresso machine
Manual Coffee Maker pump Pressure Portable Espresso Machine
multipurpose espresso machine
12V protable CAR ESE Espresso POD COFFEE MACHINE WINGKIN, Handspresso
Model: 400E
Parameters:
Material: Plastic

Voltage: 110-120V/220-240V

Pressure: 15Bars (Italian pump)

Rated Power: 150W

Water supplier: Bring your own bottled water

Boiler: Aluminum Alloy

N.W/G.W: 3.8Kg/4.5Kg

Dimension of machine: 22*11*33.8cm

Packing: 4pcs/Carton

20Ft

: 1400pcs 40Ft: 2800pcs
1% FOC Spare Parts

-Ahead of European technology innovated mechanism system designed.
-Innovated patented easy extraction system, we called it "EES", which can help to make coffee more simple, more easily, more suitable for ladies use.
-Fully mechanical construction — The quality is credibility and stabilization.
-Miniature hybrid system with 15 bars pressure — can obtain traditional espresso.
-Simple and faddish designed, varieties of color choices.
- Small, light, also can take wherever you go, you can enjoy the traditional espresso all the time.
-Unique low-power design, can take power directly in 230V power supply, Also can match with WINGKIN Car used Dc to Ac converter, take power directly from the cigar lighter, you can enjoy the professional espressp at anytime and anywhere.
-It is the best choice for deiving community and relaxing tripsof the whole family, also the specially gift for your friends.
***************************************************************************************************************
Wingkin Household Appliances Co., Ltd is offering its customers highly interesting services that cannot be missed, even by those who are giving a simple, fleeting glance at the site.
· Alert, in coordinating the orders
· Precise, in delivery dates
· Special, in providing technical courses and technology to operators in the sector
· Creative, in offering a vast choice
·Attentive, in designing and making coffee machines for... GREAT COFFEES
The company exports 99% of its production, which is manufactured by 105 employees who are super experts in the espresso coffee machine sector. Top quality and high production flexibility are the decisive factors that lie behind the success of our coffee machines on the world market. Heart and body (lead-free brass boilers, connection tubes and steel housings) are made entirely inside our new facilities in Wingkin Household Appliances Co.,Ltd which located in Jiangmen, Guangdong, China, which cover an area of 19,800 sq. m.
Unrivalled quality, perfect finishes, meticulous controls of the production processes and lastly limited manufacturing costs that reduce selling prices to a minimum are clear to everyone. We are growing annually by 50% in terms of sales volume.
protable coffee equipment 12volt car espresso machine
Protable Coffee Maker
espresso Protable Coffee Maker
Mini Protable Coffee Maker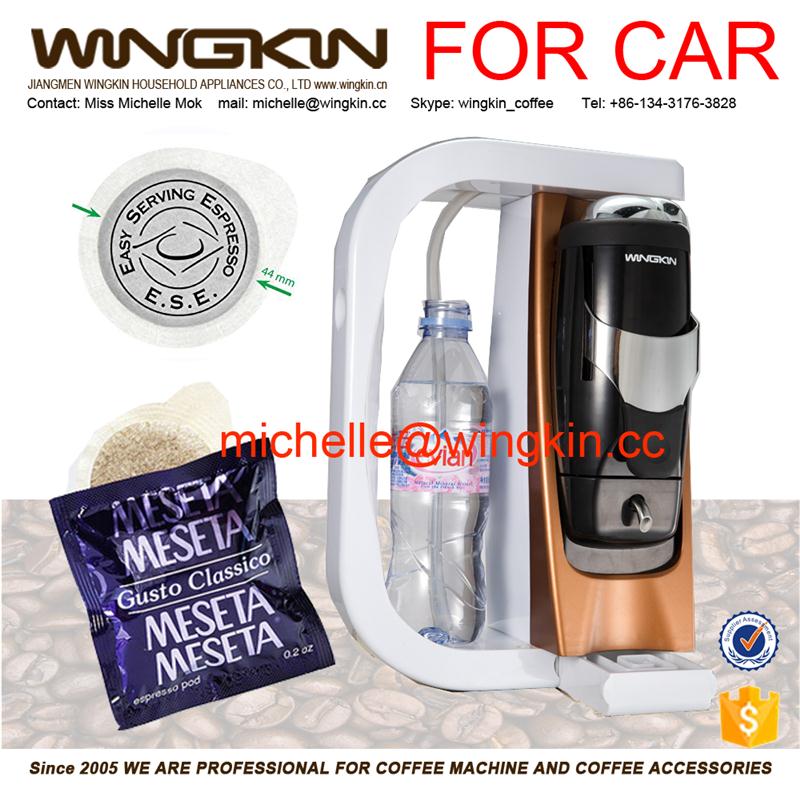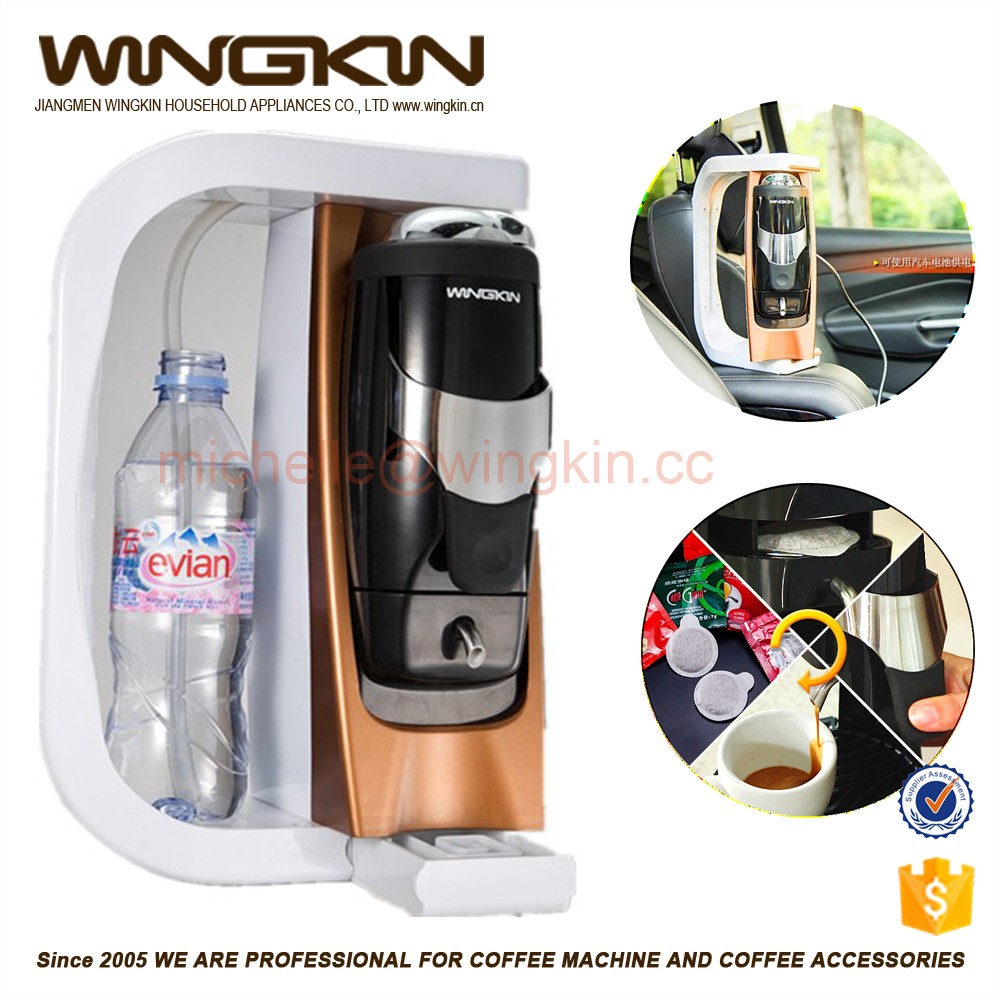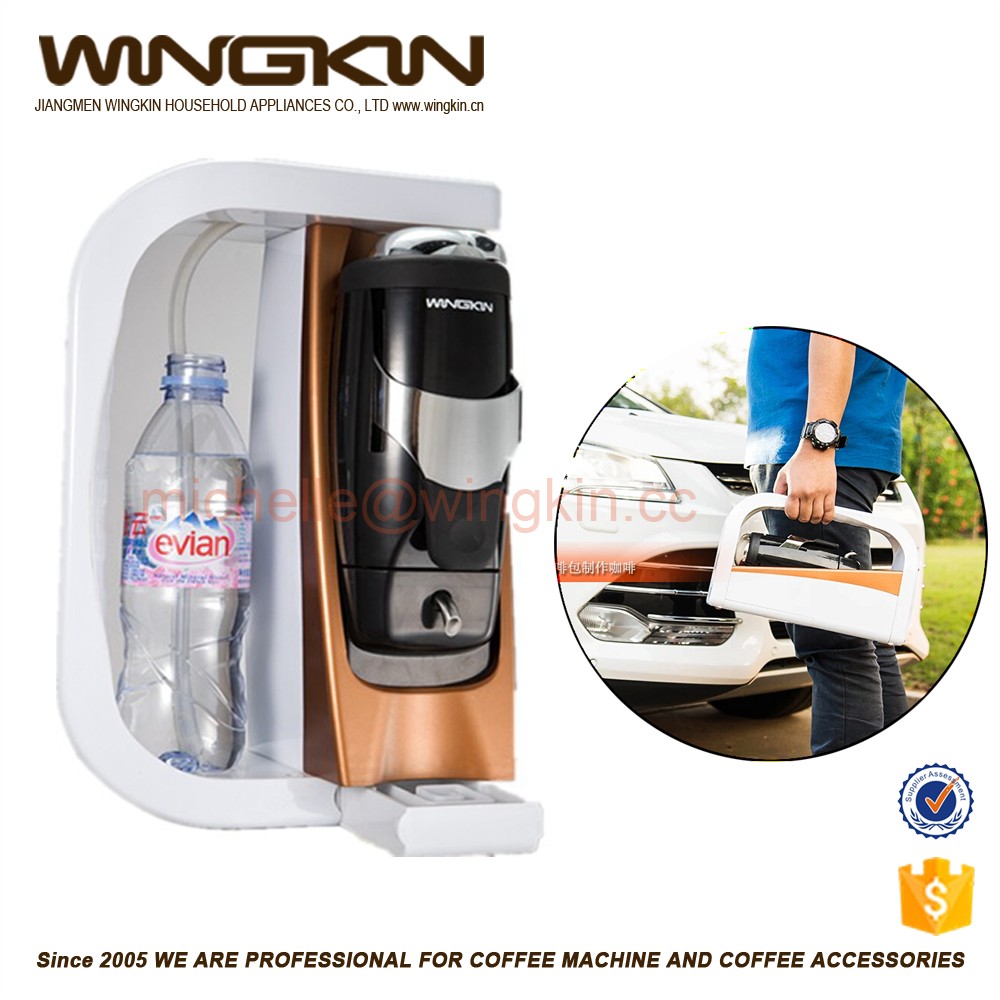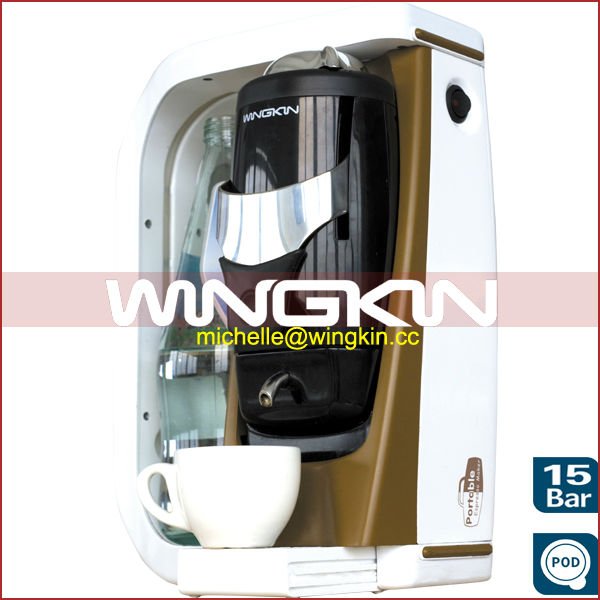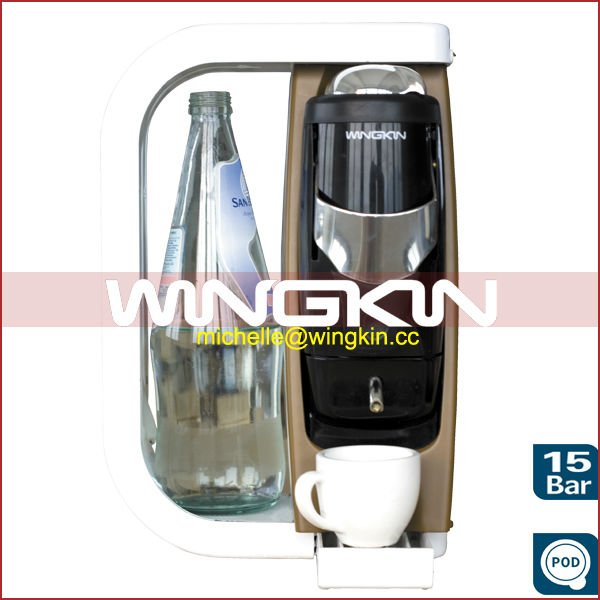 Travel hand carried coffee machine 12v car coffee maker ese pod coffee maker