Good Use Hardware Co., Ltd as a global OEM factory of chemical anchors for 20 years. We do private label for international brands around the world. Chemical anchor is a kind of fixing system for increasing the bonding strength of anchor, bolt, rebar that is stronger than mechanical fixings. Mostly use for general fixings, structure reinforcement, rebuild and anti-collapse. To control the quality and offer competitive price, we also produce empty cartridge and reaction resin for our own use. We will be your reliable partner that you can cooperate for a long term business. We sincerely look for your inquiry.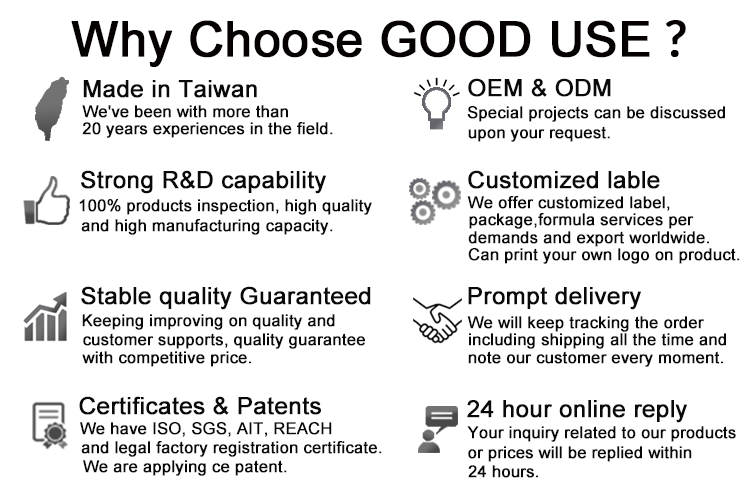 ♦ We produce varied materials and sizes of chemical anchors for meeting diverse market.
♦ Do you want to know more about us, please visit the company's Web site www.gooduse.com.tw
♦ Our Company Introduction on YouTube https://youtu.be/KeMb-hpUrHY
♦ We will be pleased to see your presence in the exhibition and visit our booth. PLEASE CHECK HERE.
Excellent Quality
Owns complete production line we can finish the production of a large number of customer orders immediately, possess a stable production process and specialized machine equipment, increase automation to shorten manufacturing period, reduce defective products and remake, lift equipment capacity and traceability, efficiently control costs and provide superior competitive price, and strengthen the capacity and the quality control, in order to undertake more market demand.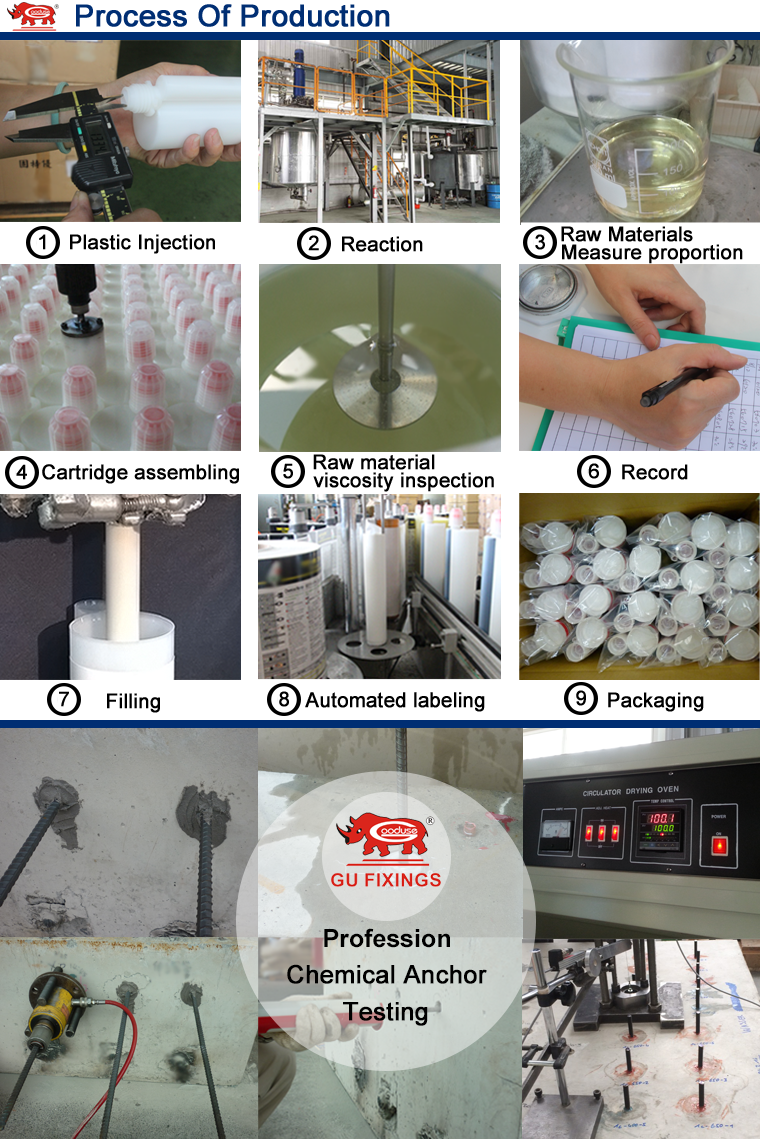 Transaction & Payment
According to your inquiry and market, we offer professional suggestions and suitable product to meet your expectation. After sample testing and order qty confirmed, we will issue proforma invoice for payment. Regarding purchase quantity and producing schedule, we will notify estimated shipping arrangement.
♦ Your feedback will help us to improve.