Ditching machine main features:
the purchase of the machine, less investment, quick, a machine is artificial several times, several times than the small excavator.
① good quality trenching machine
Out of the ditch can be narrowed to 10 cm, more than 2 meters deep, and ditch, steep, artificial and excavator several times
② good quality, long life
Cutting blades and chains using special materials manufacturing process, long life,
③ high efficiency
More than the artificial and excavator has a higher operating efficiency (3-5 times than the excavator) and economic benefits, especially in the case of digging deep ditch (buried pipe or buried cable), the machine's operating effect even more prominent. Machine structure is simple, easy to operate, easy maintenance. If the matching tractor no ultra-low gear (crawling file) my unit can be modified, the installation of ultra-low-speed device.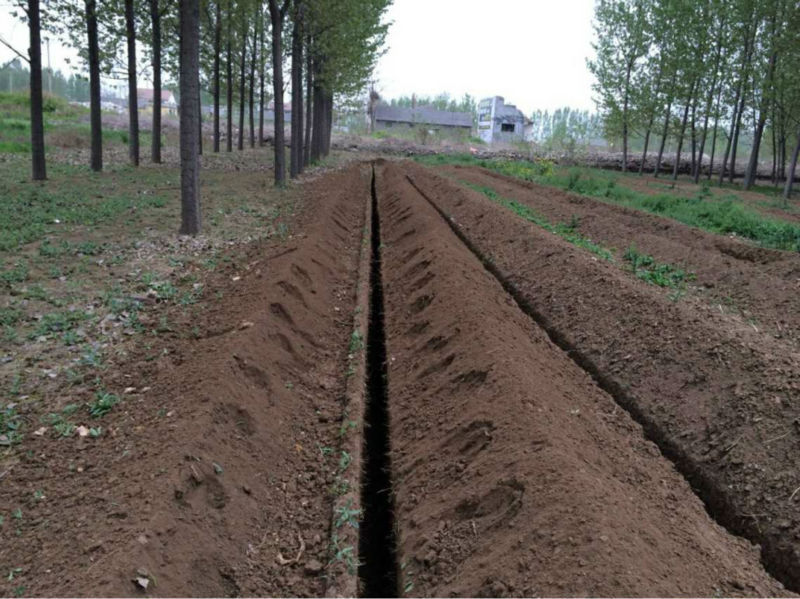 ISO certification passed
6 Month quality for the machine main part
better price and quality
Ten years' experience in exporting
On-time Delivery7-25 days after the Deposit
Excellent Team--Powerful ,Efficient and Energetic
Various spare parts for sale.