HY-973 Interior Grade Acrylic sealant is a one component, low modulus, water based, smooth surface sealant. It can be widely used to patching and filling gap for construction.This acrylic sealant is exhibiting the following feature:
1. Excellent flexible;
2. Paintable;
3. Ready to use;
4. It can be cleaned with soap and water;
5. Durable waterproof and anti-mildew;
6. Non slump - can be applied to vertical surface;
7. No pollution and low odor;
8. It can be used indoor decoration and construction purpose.
Basic Uses
1. Patching gaps around ceramic tiles, skirting boards, window frames, ceiling line, bathroom counter tops, and toilet corner line etc.
2. Filling gap along corner of kitchen counter tops;
3. Filling gap between mosaic gap;
4. Sealing between door and walls.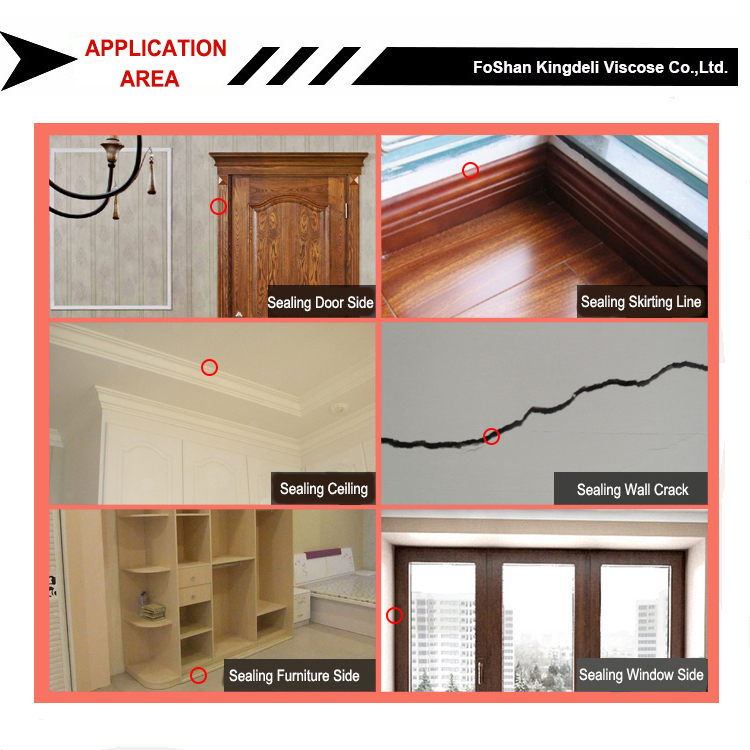 Foshan Kingdeli Viscose CO.,LTDwas established at 2001 in Guangdong province China. We are a professional sealant & adhesive manufacturer. Hong Ying, as main brand of our company, is a Chinese well-known brand. At the beginning, we just produced silicone sealant and cartridge of silicone sealant. Today, we are a leading manufacturer of sealant, adhesive and HDPE cartridges, with a factory cover 66,000 square meter and 100,000 tone annual production capacity.
As a Industrial and Trading Company, we have the following advantage:
1. Affordable price:As a manufacturer, we give you factory price.
2. Stable quality: Benefit from the modern production scale and advanced management methods, we provide standard quality to our customer.
3. Responsive service: We reply your inquiry within 24 hours.
4. Short Lead Time:OEM - 20~25 days / Our brand - 7 - 10 days.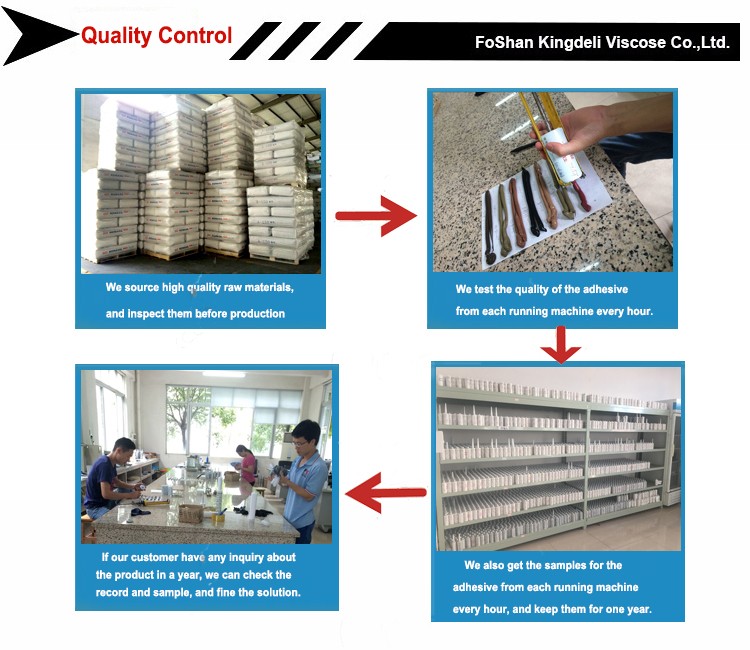 There are five staffs in our quality control department. They responsible for the quality from the raw materials to a year after sales.