Ziplock Sous Vide Bags Kit With Vacuum Hand Pump For Anova/Joule Sous Vide Precision Cooker:
Sous Vide Bags Kit Includes:
1pc vacuum hand pump
10pcs ziplock vacuum bags 26x28cm
10pcs ziplock vacuum bags 26x34cm
2pcs bag sealing clips
4pcs sous vide holding clips
1pc wine bottle stopper
Vacuum bags sizes available:
Item# YL-271 (size: 220*210mm, volume: 1300ml)
Item# YL-272 (size: 260*280mm, volume: 3000ml)
Item# YL-273 (size: 220*340mm, volume: 3300ml)
Item# YL-274 (size: 260*340mm, volume: 4000ml)
Item# YL-275 (size: 300*340mm, volume: 6000ml)
Material: PE/PA,food grade,BPA free
Thickness: 0.085mm
Zipper Top
LFGB,DGCCRF,FDA approvals are also available for this vacuum bag.
Product Features:
1. Keep food fresh 3-5 times longer than traditional storage methods
2. Save money by buying in bulk and pre-packaging individual servings
3. Reseal open bags of fruits,vegetables,bread and other foods
4. Protect against freezer burn, spoilage and odor
5. Pack lunches, leftovers, snacks or entire meals
6. Protect cherished photos and valuable documents
7. Keep charts, maps and matches safe and dry when boating or camping
8. Wrap cosmetics for travel to protect against spills
9. Prevent silver and jewelry from tarnishing
10. Ideal for sous vide cooking
Product Advantages:
CONOMICAL SOUS VIDE ESSENTIALS KIT - Includes 1 hand pump, 10 vacuum sealed bags (26x34cm), 10 vacuum sealed bags (26x28cm), 4 secure clips and 2 bag sealing clips, and a FREE gift: 1 wine bottle stopper. All in one box. Easy to start using the sous vide method. Compatible with Anova, Joule, Instant Pot, Sous Vide Supreme, Nomiku and all of your sous vide cookers.
FDA APPROVED FOOD SAFE TESTED - Vacuum Sealed Bags are BPA free, FDA approved food safe material, freezer safe & cook safe(sous vide cooking).
EASY TO USE AND CONVENIENCE - Takes just few seconds to vacuum seal the bag with the hand pump and start cooking or storing, each bag has a label for writing down food storing and expiry dates; Not only can be used at home but also be taken to anywhere, such as outdoor camping, fishing, picnic,etc.
STORABLE, REUSEABLE AND INEXPENSIVE FOOD VACUUM SEAL SET- The pump is small enough to easily store and reuse again without the need for expensive vacuum machine; Double zip sealing bag can be reusable up to 9 times.
MULTIPURPOSE - Reusable vacuum bag is enviromental friendly, designed for use in sous vide cooking, compatible with Anova Sous Vide, Joule Soule Vide, Polyscience Sous Vide, Nomiku Sous Vide or any your favorite sous vide machine. It also can be used for solid and semi-solid food freezer storage, virtually eliminates freezer burn during freezer storage and retard oxidation & growth of bacteria, and keep your food fresh 5 times longer than other traditional storage methods.
Pictures of sous vide ziplock vacuum bag: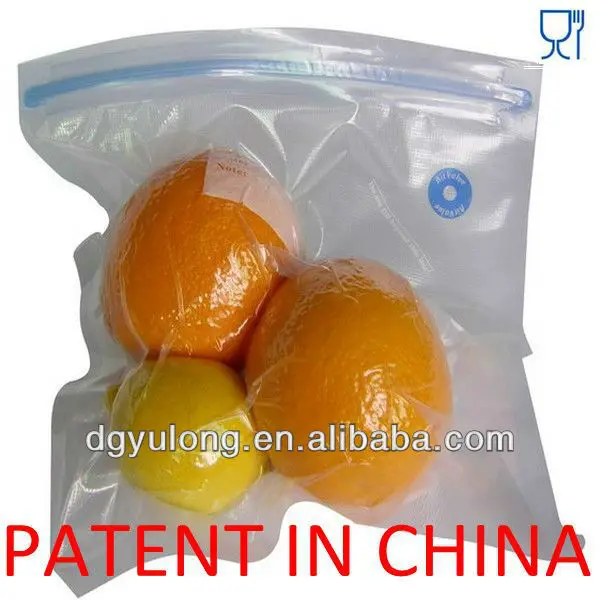 Comparison with and without vacuum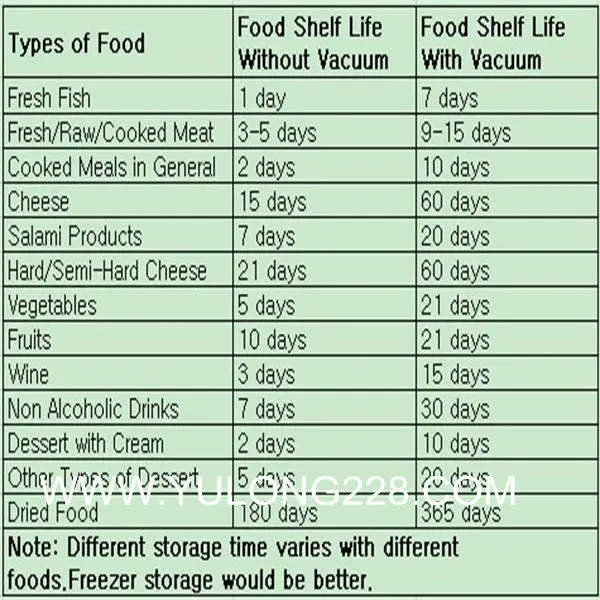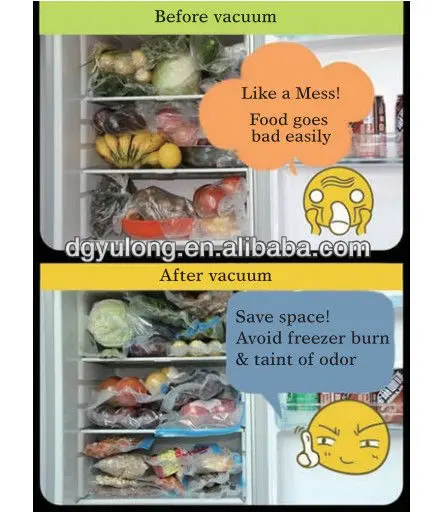 Factory pictures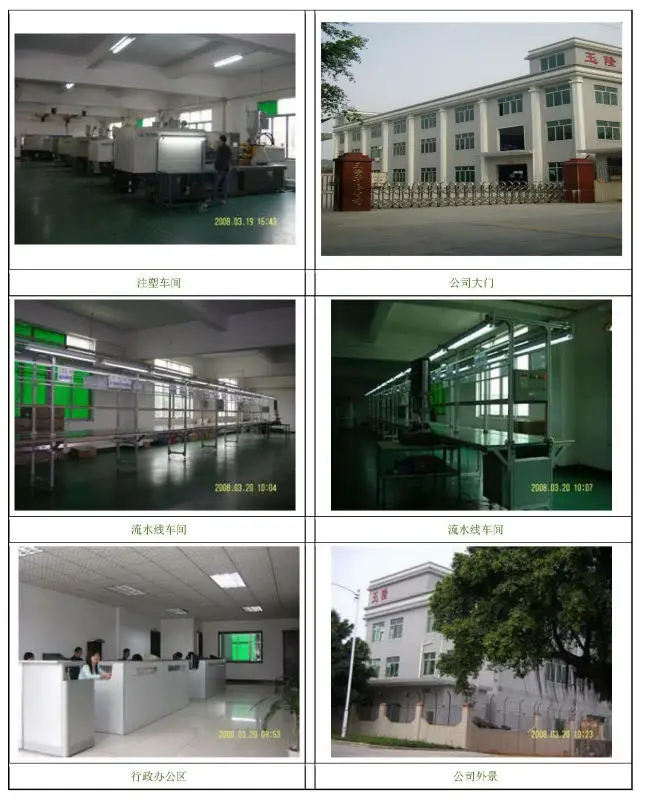 Company Introduction
Dongguan Yulong Hardware & Plastic Co., Ltd.,founded in 2006,specializes in the R&D, production and marketing vacuum food storage systems for family use. Located in Dongguan,China,our factory covers an area of over 6,000 square meters, with a dustless silk-screen printing workshop, a dustless injection molding workshop and a complete quality control system. We have about 200 well-trained staffs, 20 engineers and technicians.
Our main products include mini handy vacuum sealer, vacuum bag, vacuum lid, vacuum jar, vacuum container and wine bottle stopper. Currently, our patented products have been sold to 50 countries and regions throughout the world and won a good reputation.
We warmly welcome the customers from home and abroad to make a field inspection of our factory and establish a long-term and mutually beneficial business relationship between us.
FAQ:
Question: Do these work for sous vide? Submerge in water for hours or days at 131F. to 190F.
Answer: Yes, this bags is BPA free and work well for sous-vide. Temperature lower than 185F. is safe, please don't worry.

Question: Are these reusable? Can any one tell me how to clean the bag?
Answer: Yes, bags are reusable. It is better to clean with vinegar, dish soap and water, lightly seal, shake and then rinse.

Question: Hi. Are these suitable for cooking meat? I am mainly concerned about the size.
Answer: ABSOLUTELY - love them.

Question: At what temperature do these bags become unsafe?
Answer: Lower than 185F will be safe, and it can meet the temperature request for sous vide cooking.

Question: Are the bags dishwasher safe to reuse them, or are they hand wash only?
Answer: They appear to be dishwasher safe, but they don't really get clean.

Question: What material are these made from, exactly? please don't just say "food safe material" are these plastic? silicone? peva? etc.

Answer: Sous Vide Bags are made of Plastic(PA+PE), BPA free, and the hand pump is made of ABS+Silicone.

Question: Why is it so much more expensive than disposable bags?
Answer: It is reusable.A bag can be reused nine times.Preservation time is much longer than disposable bags.

Question: When using for sous vide, can I completely submerge the bag under water without using the included clips?
Answer: No, the bag can't be submerged under the water, because there is a small air valve near the zipper, when temperature and pressure change, the valve will let water of container enter the bag and affect the cooking result, please don't submerge the "Air Valve" into water,thanks.

Question: How reusable are these? I do quite a bit of sous vide cooking in a small restaurant and have been going through a lot of vac-saver rolls lately....
Answer: Depends on what you cook. With steak I find them impossible to get clean. Thinks with less fat clean up just fine.