Sprinkler
Identification Number (SIN)
TY-B Stainless Steel
Standard Response
TY8191 – Upright 5.6K, 1/2" NPT
TY8291 – Pendent 5.6K, 1/2" NPT
TY9191 – Upright 8.0K, 3/4" NPT
TY9291 – Pendent 8.0K, 3/4" NPT
TY8691 – C/UP 5.6K, 1/2" NPT
TY9691 – C/UP 8.0K, 3/4" NPT
TY8391 – HSW 5.6K, 1/2" NPT
TY8491 – VSW 5.6K, 1/2" NPT
TY-FRB Stainless Steel
Quick Response
TY8181 – Upright 5.6K, 1/2" NPT
TY8281 – Pendent 5.6K, 1/2" NPT
TY9181 – Upright 8.0K, 3/4" NPT
TY9281 – Pendent 8.0K, 3/4" NPT
TY8681 – C/UP 5.6K, 1/2" NPT
TY9681 – C/UP 8.0K, 3/4" NPT
TY8381 – HSW 5.6K, 1/2" NPT
TY8481 – VSW 5.6K, 1/2" NPT
TY-B SMO
Standard Response
TY8192 – Upright 5.6K, 1/2" NPT
TY8292 – Pendent 5.6K, 1/2" NPT
TY8692 – C/UP 5.6K, 1/2" NPT
TY8392 – HSW 5.6K, 1/2" NPT
TY8492 – VSW 5.6K, 1/2" NPT
TY-FRB SMO
Quick Response
TY8182 – Upright 5.6K, 1/2" NPT
TY8282 – Pendent 5.6K, 1/2" NPT
TY8682 – C/UP 5.6K, 1/2" NPT
TY8382 – HSW 5.6K, 1/2" NPT
TY8482 – VSW 5.6K, 1/2" NPT
TY-B Titanium
Standard Response
TY8193 – Upright 5.6K, 1/2" NPT
TY8293 – Pendent 5.6K, 1/2" NPT
TY8693 – C/UP 5.6K, 1/2" NPT
TY8393 – HSW 5.6K, 1/2" NPT
TY8493 – VSW 5.6K, 1/2" NPT
TY-FRB Titanium
Quick Response
TY8183 – Upright 5.6K, 1/2" NPT
TY8283 – Pendent 5.6K, 1/2" NPT
TY8683 – C/UP 5.6K, 1/2" NPT
TY8383 – HSW 5.6K, 1/2" NPT
TY8483 – VSW 5.6K, 1/2" NPT
Technical
Data
Approvals
Refer to Tables A, B, C, and D
Maximum Working Pressure
175 psi (12,1 bar)
Temperature Rating
Refer to Tables A, B, C, and D
Physical Characteristics
•
Stainless Steel
The frame is free machining ANC4A Stainless Steel, per BS 3146 PT 2. The Deflector is Type 316L (UNS 31603) Stainless Steel per ASTM A479/479M or BS EN 10088 WN1.4401/4404. The Compression Screw and Button are Type 316L (UNS 31603) Stainless Steel per ASTM A479/479M or BS EN 10088 WN1.4404. The Sealing Assembly consists of a Disc Spring that is sealed on both its inside and outside faces with a TEFLON Gasket. The Disc Spring is 1/2 Hard Beryllium Nickel (UNS NO3360) Gold Plated per MIL G-45204, Type 3, Class 2. The bulb is glass.
•
SMO
The Frame, Deflector, Compression Screw, and Button are 254 SMO Duplex Stainless Steel per UNS S31254. The Sealing Assembly consists of a Disc Spring that is sealed on both its inside and outside faces with a TEFLON Gasket. The Disc Spring is 1/2 Hard Beryllium Nickel (UNS NO3360) Gold Plated per MIL G-45204, Type 3, Class 2. The bulb is glass.
•
Titanium
The Frame is Titanium, Grade 2 per UNS R50400. The Deflector is Titanium, Grade 2 per ASTM B265-03. The Compression Screw is Titanium, Grade 5 per ASTM B348-03. The Button is Titanium, Grade 2 per ASTM B348. The Sealing Assembly consists of a Disc Spring that is sealed on both its inside and outside faces with a TEFLON Gasket. The Disc Spring is Titanium 6AL/4V Ti per AMS4911J. The bulb is glass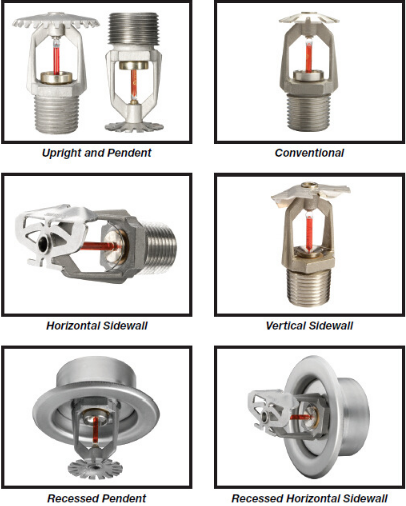 About Shipping
1. Please make sure your order item matches your payment amount.
2. According to the then market conditions, we will choose one express company to deliver for you. It might not be DHL.
3. Please contact us first if you have any problems! 100% total customer satisfaction, or your money back. Guaranteed by Alibaba escrow account.
===================================================================
Company: Yiwu Kaiding eCommerce Co., Ltd
Contact: Rory
Whatsapp=Wechat: 86 15853676062