Zirconium anode baskets are designed to hold the anodes, which provide a source of metallic ions to be plated, and carry the electric current that drives the electroplating process. When selecting an anode basket it is important to consider the chemical environment, the size of the parts being plated and the current necessary to plate the required thickness
Style :
Rectangular / Round / Spiral / Special designed
Hooks :
Double contact hooks and extended into basket
Ti clad copper hooks for higher amperage option
Inverted "V", "U" or reverse hooks for easier lift
Submerged hooks
Mesh panels :
Perforated or expanded mesh panel
Spot and TIG welded completely to side channel, horizontal and vertical reinforcing bands.
Mesh on four sides of basket for greater anode-to-cathode ratio
Application:
1.Chemical processing, medical instruments etc.
2.Aerospace,Indusrty,Navigation,Smelting,Chemical plants, and so on.
3.Plate heat exchanger, and condensers
4.Chemical and medical equipment.
Item show :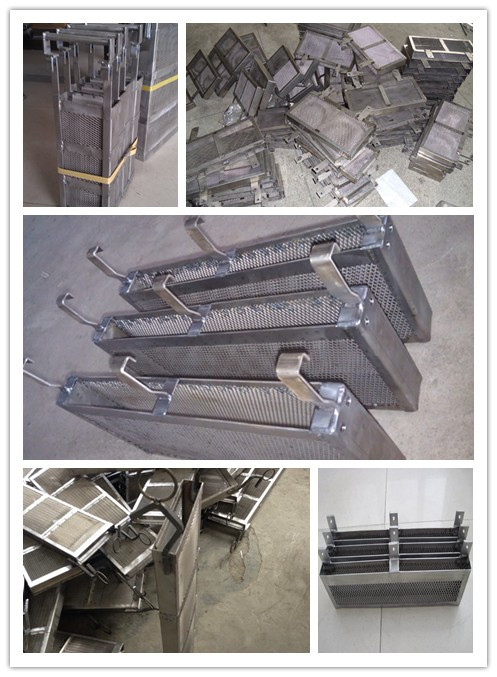 Related products : ( click on pictures to enter )