Adult children LED warning glow safety mesh outdoor sports vests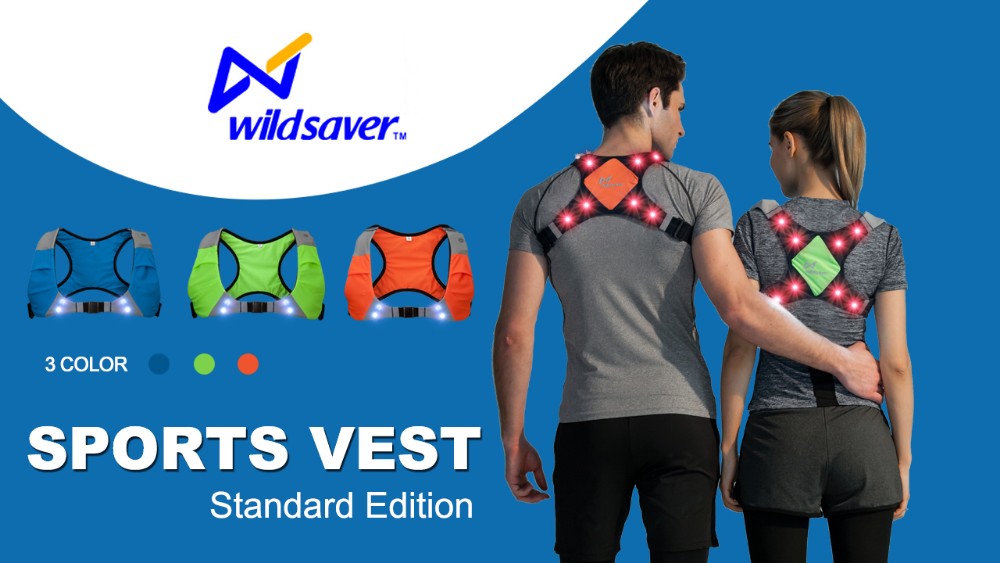 BECAUSE NO MATTER WHAT THEY THINK OF IT, THE ROAD IS ALSO YOURS - There will be no more angry drivers acting like you should not be there because it's dark. Thanks to the ultra bright LED lights and high visibility reflective strips, for superior visibility of up to 1000 feet, you'll instantly see a positive reaction from others. They will appreciate your visibility and you will feel greater respect.

EVERY SHAPE IS PERFECT AND YOU SHOULD BE PROUD OF IT - Our selection of sizes are highly adjustable, with strong elastic fastenings on both sides, and they are easy to slip on over your clothes. The superior quality comfortable lightweight breathable material is perfect for long or short runs and rides.

DON'T KNOW WHEN YOU'LL BE COMING BACK? DON'T WORRY - The battery can easily last for 10 hours and resist the weather, even if you unexpectedly encounter the craziest thunderstorm.

WE LOVE OUR PLANET- So your new acquisition is rechargeable to avoid throwing away all those used batteries.

GET READY FOR ROYAL TREATMENT - You are making a smart decision when doing business with our company. We value your custom and you will experience this. You will be provided with the best product and service around, or your money back. Add our LED vest to your cart and feel like you are part of the family!