Mold Labeling and Inserting Single Stage 2 Axis Robotic Arm
1. BRTG08WSS2PC/FC Series is appliable to all types of horizontal injection machine ranges of 100T to 380T for ake-out products and sprues.
2. Vertical arm is telescopic type, suitable for 2 plate mold products take out. Traverse axis and vertical axis driven by AC Servo motor.
3. After installed this robot, the productivity will be increased 10 to 30%, reduce defective rate, ensure safety of operators, reduce manpower and accurately control the output to reduce waste.
Model

Power source

Recommended I.M.M

Traverse Stroke

Traverse Driven

Crosswise Stroke

Vertical Stroke

Max. loading

Dry take out time

Net weight

BRTG08WSS2PC/FC

1.9 KVA

100T - 220T

1250 mm

AC Servo

300 mm

800 mm

1.0 kg

0.8 sec.

185 kg

BRTG10WSS2PC/FC

220T - 380T

1430 mm

980 mm

1 sec.

205 kg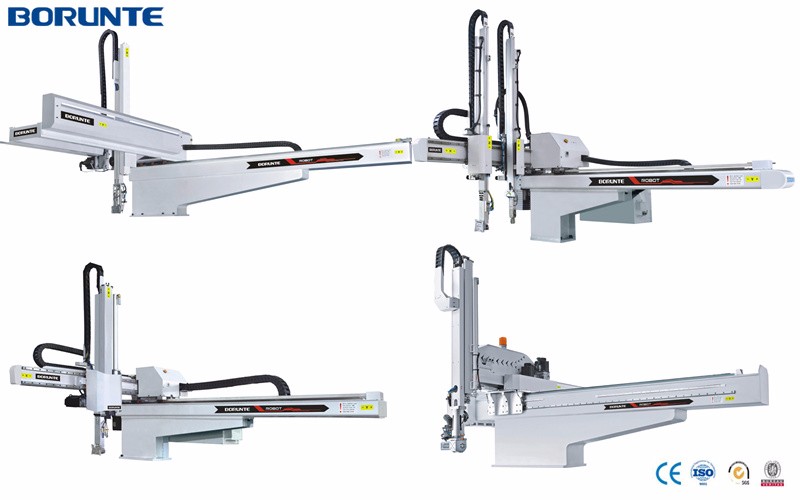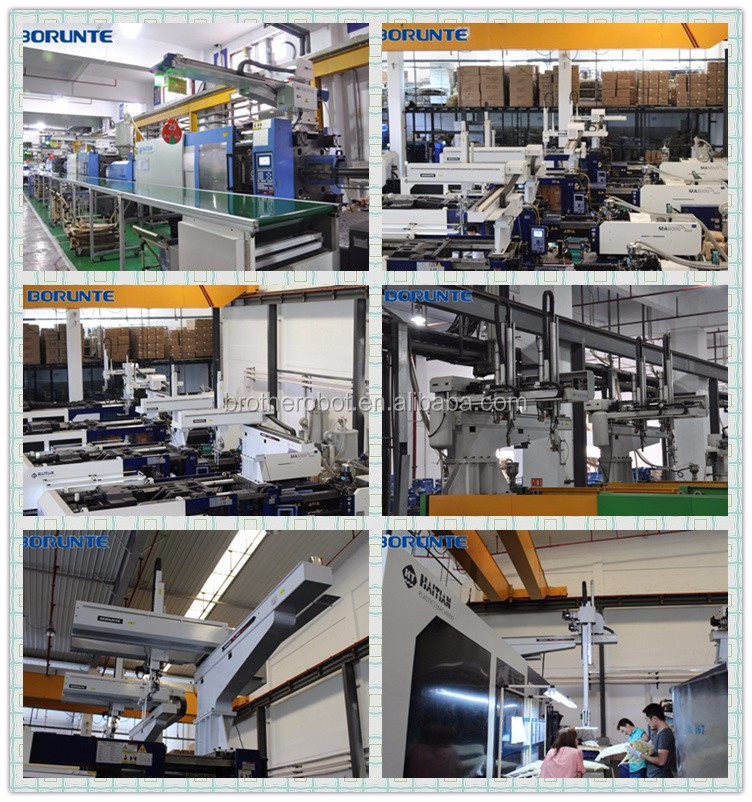 Company and Factory
(1)Guangdong Bo Langte Intelligent Equipment Co., Ltd. is robot backbone enterprises of R&D, production, sales, service of industrial robots, level robots, Injection Molding Machine robot, stamping robot, die casting robot, intelligent equipment system in China.
(2)Most of our products have enjoyed great popularity in the western markets and are widely used in different industry.
(3) We are one of the largest robot manufacturer in China, with the capacity to produce 9000 robots/year.
(4) We sincerely invite agents around the world.
Certifications:
Trade Fair: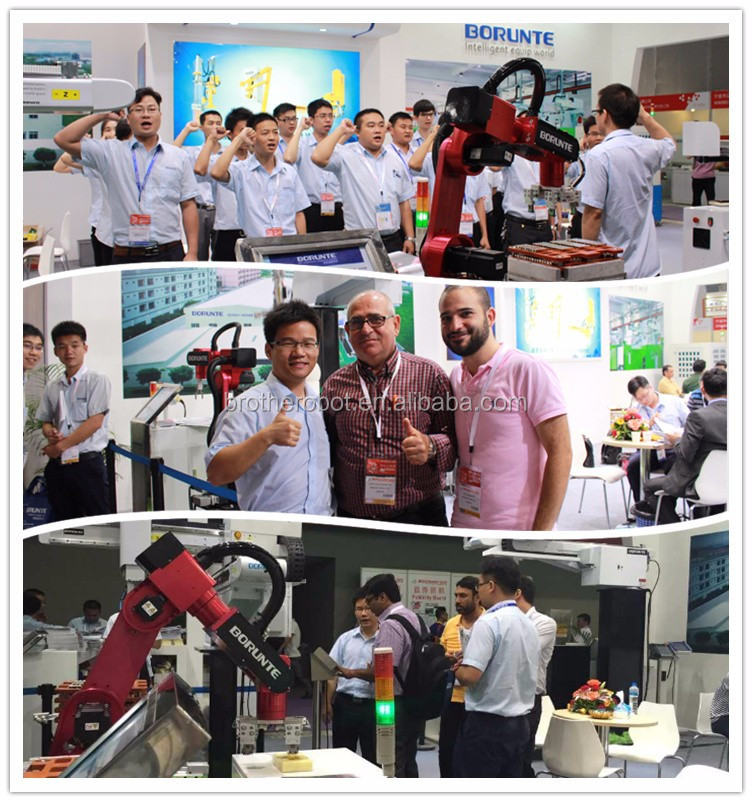 University-enterprise cooperation
BORUNTE cooperate with Guangdong Baiyun University,on November 28th 2014 established the SCHOOL of BORUNTE ROBOT and BORUNTE INTELLIGENT EQUIPMENT INSTITUTE. The control system of the stamping robot is researched and developed by their cooperation.