Free Sample supply traditional custom plastic micro fancy chinese spoon
The spoon is made of PP to avoid hurting your baby's teeth, gums, and effective when used to protect the baby mouth. Suitable for 1 year old at least,Great for children feeding,training and learning
Easy to use, easy to clean and durable.
. Soft handles sized just right for toddler hands
. BPA FREE and Dishwasher safe
Our Tableware mainly includes cups, lunch boxes, containers, utensils, trays, plates etc
For cutlery, Individual wrapping acceptable, Welcome customer's color, packaging.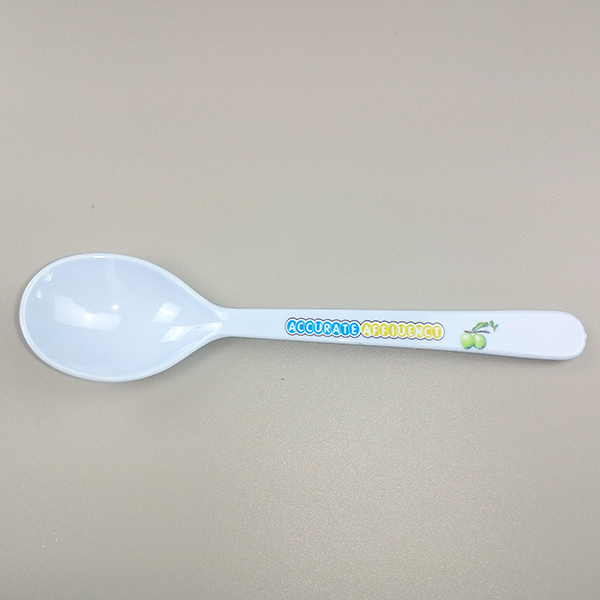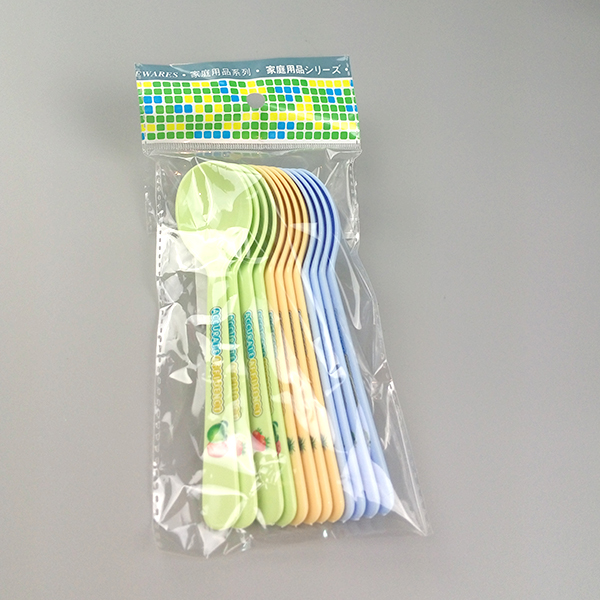 Reusable yogurt spoon:
Also we supply plastic folding spoon.
This folding spoon is made of food grade PP, Accept customer's color and design, individual wrapping acceptable.
We accept customer's color, design
Shantou Lula plastic is a company specializing In producing and selling kitchen and household products.
We expertise following products series:
1. Lunch boxes
2. Food containers
3. Drinking mugs
4. Disposable/biodegradable products
5. Other promotional gift products as well as OEM products
Our advantages:
1. More than 10 years international trading experience
2. More than 1000 items for your selection within our production range.
3. Know-how in technical skills ans strict quality control.
4. 5- 7 days samples lead time and as fast as 10 days production lead time.
5. Accept more flexible trade terms, such as EXW, FOB, CIF, DDP, DDU etc.
6. Wide selection of quality products in competitive price
7. New products launching in regular period of time.
8. Real-time response for customer's questions
With our high quality, best price and first-class service, we warmly welcome customers from all over the world come to LULA plastic, join us and set up win-win business relationship.
Send us your inquiry or call us today!
1. What is the difference between compostable and biodegradable?
The essential difference between the above 2 terms is that for a product to qualify and be called Compostable, three (3) criteria must be met, ie, it must:
Biodegrade – break down into carbon dioxide, water and biomass at the same rate as cellulose (paper).
Disintegrate – the material is indistinguishable in the compost, that it is not visible and needs to be screened out.
No Eco-toxicity – the biodegradation does not produce any toxic material and the compost can support plant growth*.(*worldcentric)
In order to qualify and be called Biodegradable the product must degrade from naturally occurring microorganisms, such as bacteria, fungi and algae etc. over a period of time. Note, that there is no requirement for leaving "no toxic residue", as well as no requirement for the time it needs to take to biodegrade
2. What is the shelf life of your products?
Maximum 2 years, These products should be stored in a cool dry area to achieve maximum life expectancy.

3.How long will these natural products take to break down?
Normally, 3 months to 2 years. biodegradable is best disposed of in a commercial composting system, as commercial compost sites contain the requisite conditions ie. moisture, humidity, temperature, sunlight, oxygen etc. to attain the shortest period of bio-degradation.

4. What's the temperature resistance of starch based products?
starch based products can handle temperatures ranging from -20°C to 120°C.
5. Why should we use this starch products rather than re-use products?
it is a growing world-wide trend for people to consume take-away foods and generally to use more take-out containers, tableware and disposable packaging everyday for convenience. Most of these products are petroleum-based plastics, are thrown away into trash-cans and end up in landfills, remain there for hundreds and even thousands of years, creating the ever-increasing contamination of the earth's soils, air and water. Biodegradables offer a compromise to present-day consumers: convenient, healthy, hygienic, light and safe disposable containers, reduce landfills and environmental pollution, and also add benefit to the earth's eco-systems; all of which will benefit the present and all future life on earth,