Product description :
Manufactured by high viscosity mineral oil thickened by polyurea compound and formulated with new high efficient EP anti-wear additives etc.
Excellent oxidation stability, mechanical stability, and water-resistance

Good rust-proof, Corrosion inhibition, EP anti-wear, as well as radiation and acid gas resistance.

High dropping point, long bearing life under high temperature and ash free.
Techinical data sheet of bearing grease
bearing grease

2#

3#

testing method

Worked cone penetration (0.1mm)

265~295

200~250

GB/T269

drop point

℃

170

180

GB/T4929

evaporation capacity(99

℃

,22h)%

≤

2.0

2.0

GB/T7325

Corrosion resistance (52

℃,48h)level

1

1

SH/T5018
Product Photo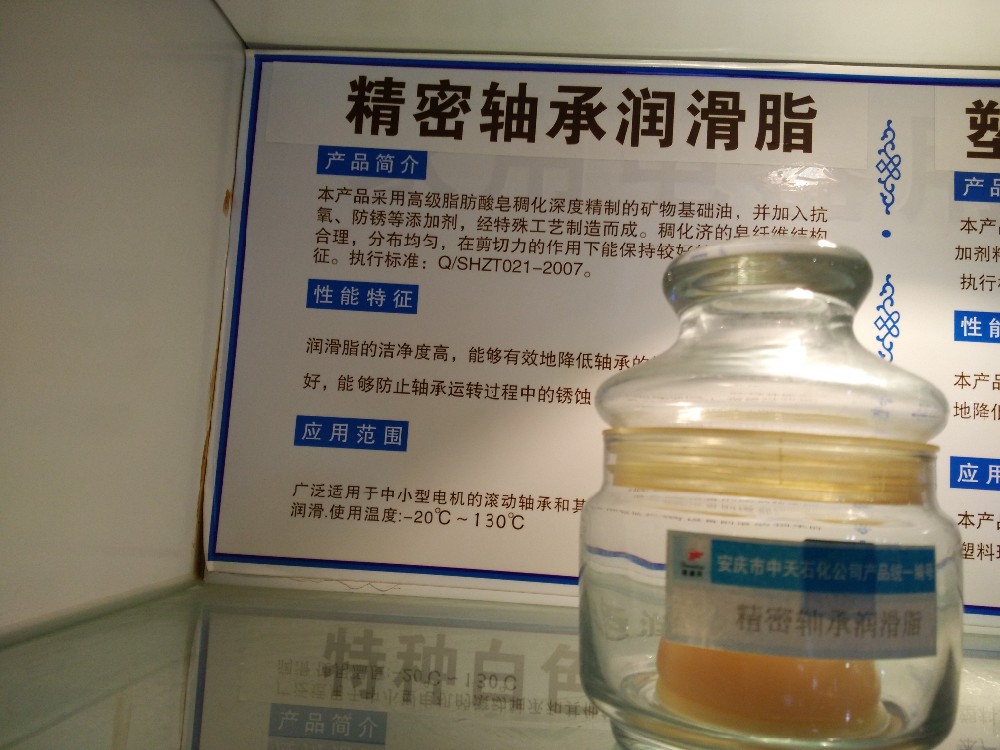 Factory and Certificate
Trade Show