outdoor spa japanese video massage sex spa sex japan massage video tv hot tub acrylic hot tub
1.Top safety guarantee:
-All our bath tubs are made strictly according to CE,CCC, etc. standards.
-All our bath tubs are with the lesk electricity protection system ,power overload protection
system,overheat protection system and water-lacking protection system etc.
2.Eco-friendly:
-Best circulation pump.
-RoHS approval for all electronic material,All the piping and equipments in pool are UV-proof
-Shells of bath tubs are made from USA Aristech acrylic.
3.High-efficient and Energy-saving:
-Individual control for the massage function of each seat
-The high-density insulating system for swimming pool can effectively prevent the loss of water temperature
4.Super-convenient operation:
-Multifunctional control system has built-in three phases for automatic filtration.
-24-hour automatically keeping constant temperature;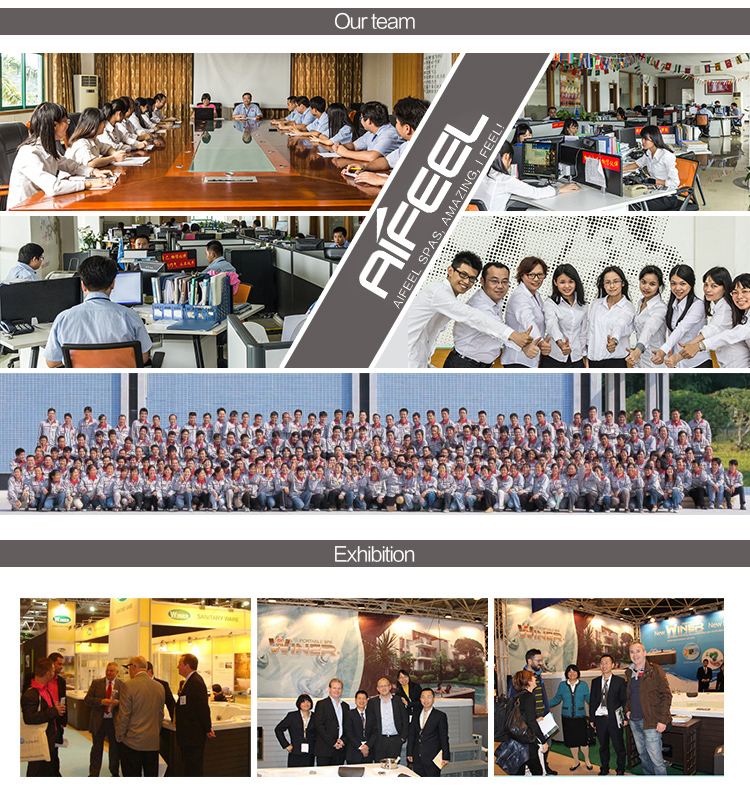 Guangzhou Hotpool Sanitary Ware Co., Ltd is the leading manufacturer of portable spas, swimming pools ,related products in China. We have built up an advanced production process and working team, OEM, ODM Projects can be well operated, 3000 workers, 15 R&D and 20 oversea service staff are working for you, our capacity of output 6000 pcs different spa annually can make sure meet big order demand.
We have the biggest spa manufacture facilities which is more than 4800,000 square feet, and have the most advanced production technology and equipments. We are sourcing the best equipment from Candia, America, Australia and China to make the efficient spa.