Art No. A0201
Super Strong Waterproof Spray Adhesive Glue
Application
PLYFIT Spray Adhesive can cover big area with strong adhesive force and can be used for bonding most light materials like cloth, paper, board, plastics, metallic foil, foam, soft wood and sponge, or clinging these materials to metal, wood or glass.
Advantages:
1. Environmental, benzene free, No harmful to the fabric
2. Strong bonding strength
3.Fast drying
4.Long viscosity-keeping time
5.Water-proof
Features
1. Super strong stickiness, good initial bonding power, water-proof and ageing
resistant;
2. Bond large surface, low mist formula;
3. Long operating duration time. Can be sticky in 120 mins.
4. Easy application, adhesive evenly on the bonding surface and no adhesive legging occurs.
5. Suitable for different kinds of embroidery machine. Do not need to spray repeatedly.
6. Contains no CFCs.
Storage
Keep it out of touch of children; store it in cool, dry and well-ventilated place. The storage temperature shall range 0-45°C.
Shelf like: 12 months
Directions:
1.Shake well before use.
2.Hold can 20cm from surface to be sprayed.
3.Make bond while adhesive is aggressively tacky and spray one or two surfaces for temporary bonding. Tack range is 10 sec to 10 mins.
4.After using, invert can and press spray tip until free of adhesive.
5.Clean spray tip with alcohol if it was clogged.
Precautions:
1. Keep away from heat, flame, spark and other source of ignition.
2. Store in a cool, dry place (45C); Avoid direct sunlight.
3. Do not clash, puncture, or incinerate the can.
4. Keep out of reach of children
Packing Details:
| | | | | | | |
| --- | --- | --- | --- | --- | --- | --- |
| ART NO. | CONTENT | CAN MATERIALS | PACKING | CAN SIZE | CARTON SIZE | 20'GP |
| A0201 | 650ml/pcs | Tinplate | 12pcs/ctn | 65x240 mm | 276x206x 295mm | 1758ctns/ 21096pcs |
Detailing Images: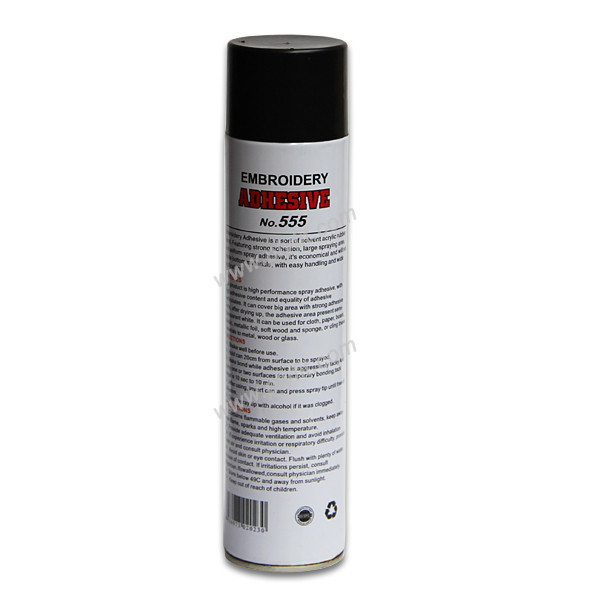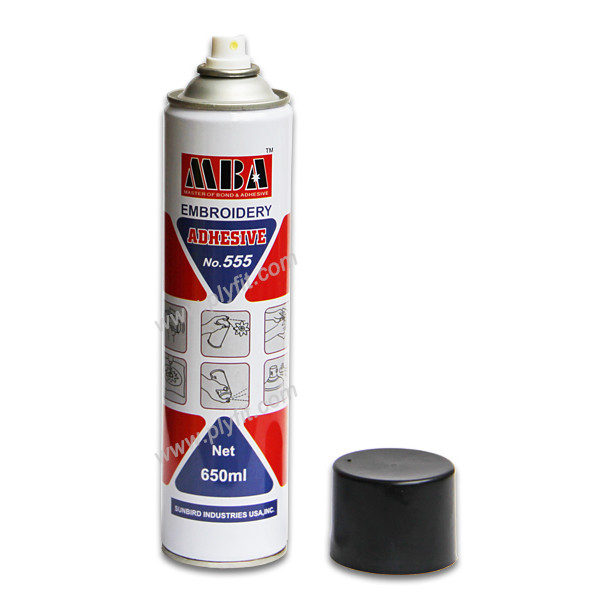 Why choose us:
1.Over 13 years manufacturing experience;
2.11 years golden supplier on Alibaba.com;
3.Exporting experience in over 80 countries;
4.Quality Guarantee: ISO9001,REACH,TUV, Factory Audit,SASO;
5.On time delivery, professional R&D team, satisfied sales service;
6.Customized product available.