Most reasonable price and awesome products ~
Most popular design and cutting ~
Capability of large quantity orders ~
Acceptance of all kinds of customized orders~

Name:
Natural magic color oval shape labradorite cabochon
Material:
natural

labradorite

,labradorite gemstone,

labradorite

stone
Size:

3x3,4x4,5x5,6x6 to 15x15,16x16,17x17,20x20, to 25x25...

Grade:

Auto Machine-AAAA

Application:

brass jewelry, silver jewelry, golden jewelry,gift...

Features:

eco-friendly,nickel free,lead free...

Payment.W:

Company account, Western Union account...

MOQ:

100pcs per size, per color, 10pcs available if it is in stock

Shipping:

if have stock 1-2days, customization 8-12days

Guarantee:

reach quality & quantity customized standard with wholesale price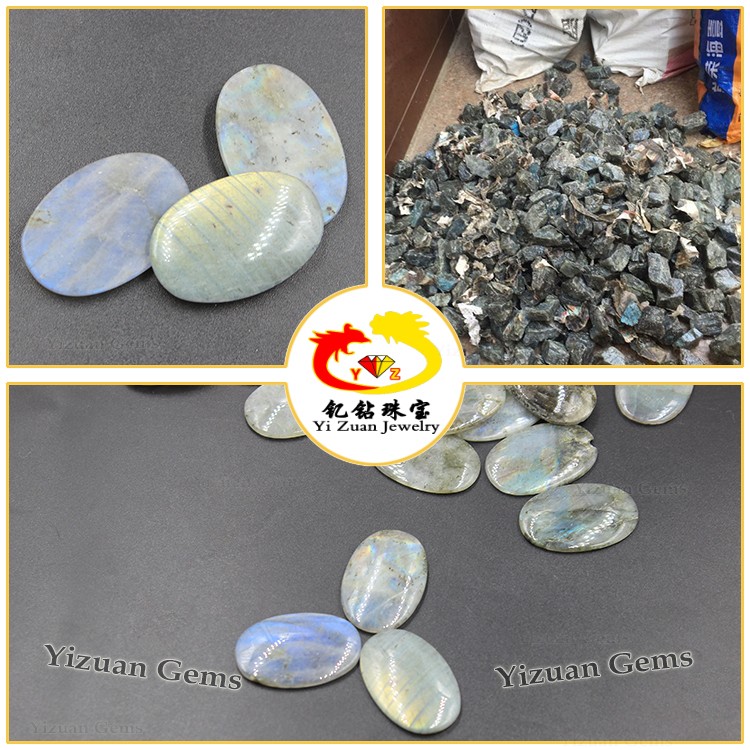 ~~~~~~The brief introduction of labradorite~~~~~~~
Labradorite ((Ca, Na)(Al, Si)4O8), a feldspar mineral, is an intermediate to calcic member of the plagioclase series. It has an anorthite percentage (%An) of between 50 and 70. The specific gravity ranges from 2.68 to 2.72. The streak is white, like most silicates. The refractive index ranges from 1.559 to 1.573. Twinning is common. As with all plagioclase members, the crystal system is triclinic, and three directions of cleavage are present, two of which form nearly right angle prisms. It occurs as clear, white to gray, blocky to lath shaped grains in common mafic igneous rocks such as basalt and gabbro, as well as in anorthosites.
~~~~~~More cutting styles for your reference~~~~~~~
~~~~~~You can experience labradorite process here~~~~~~~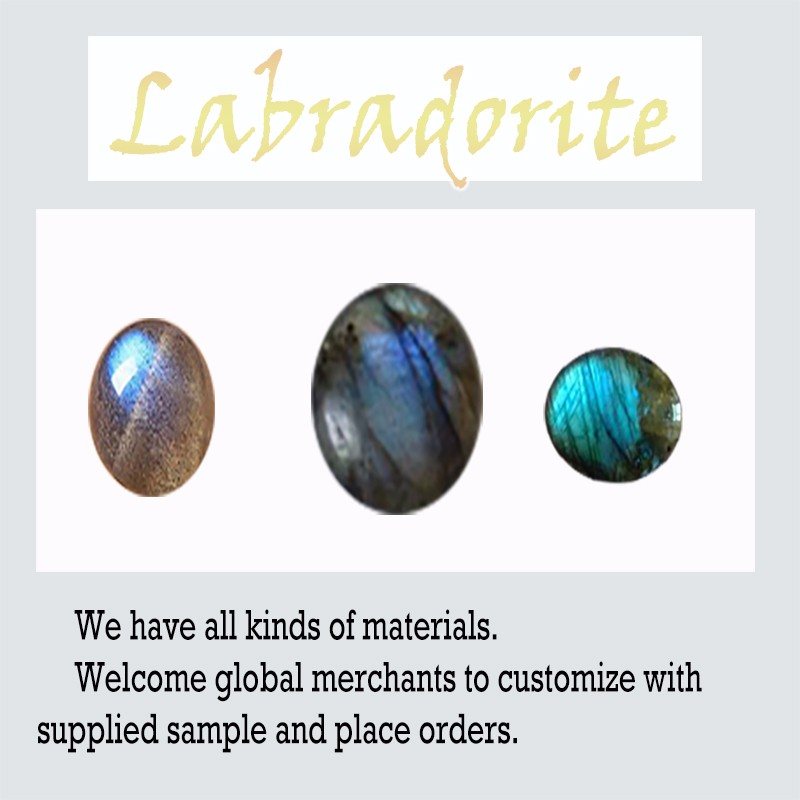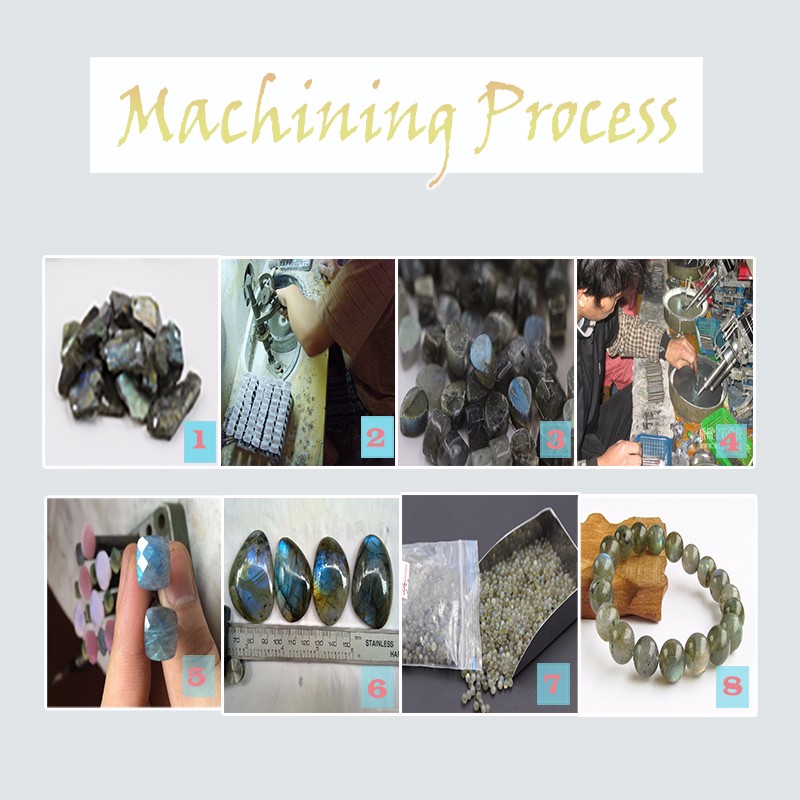 ~~Various customized product shapes waitting for your selection~~
~~~~~~~Knowing about our company~~~~~~~
YiZuan Semiprecious Gems & Jewels Firm owns two factories, one for cutting gemstones, another one for making finished fashion jewelry. Supported by our raw material stores in cities of Wuzhou, Panyu, Sihui, Dongguan, we are capable of large quantity orders of gems. It dose not matter that you are a distributor or wholesaler, we will be very happy to make a business relationship with you.

OUR LOOSE GEMSTONE BUSINESS are as follows(YZ GEMS): We can offer the Malay Jade, Burma Jade, Carnelian and Chrysoprase, Black Agate/Onyx, Amethyst, Tiger Eye, Malachite, Green Aventurine, Rose Quartz, Xinjiang Jade, Smoky Quartz, and Crystal/Clear Quartz, ,Labradorite, Piezo Crystal, Synthetic Gemstone, etc, for totally over 200 kinds of semi-precious gemstones with 100 kinds of customized shapes. Your presence to our cutting factory in Wuzhou will be our great honor.
~~~~~Waiting for your contact if any questions and demand~~~~~