High Temperature RTV gasket maker/gasket maker grey silicone
gasket maker grey silicone Advantage :
1. Neutral cured , One-component . gasket maker grey silicone
2. High-strength , quick curing .
3. Easy to use, good weather resistance, high tensile strength and good elasticity.
4. Waterproof and Fire-rated .
( DY-M587 ) Feature:

gasket maker grey silicone

Color :

Blue/red/black/grey

Main Raw Materials:

Dihydroxy Methyl Silicone

Component:

One-component

Time for Beginning Hardening :

10-20 miuntes

Completed Cure Time :

24 hours

viscosity :

(cps/25℃):40000-60000

Temperature Resistance :

( After Cured ) -60℃~320℃

Shelf Life:

12month

Application :

gasket maker grey silicone

Apply to automobiles, motorcycles, marine engines, gear boxes, fuel tank. Construction machinery, chemical equipment, pipeline pumps, instrumentation, electronics industry, electrical and other machinery equipment, flat flanges, pipe oints, sealing cover

NOTICE:
1.Keep away from the reach of children
2.Use in well ventilated,but not take orally,due
To its acrylic smell
3.Store in cool,dry and draughty place,and keep
Away from heat and flame source. silicone gasket
4.Don't exchange the caps of A and B.
gasket maker grey silicone
silicone gasket


Packaging
Shipping

DIM: 44*44*38CM

Qty:144pcs/Ctn

GW:16.5kg/Ctn

1.FOB Terms(FOB GUANGZHOU/SHANGHAI/CHANGSHA) or EX Works.

2.Free sample.

3. 24 hours after-sale service.

4.Customized design and brand is ok.
siligasketcone gasket maker grey silicone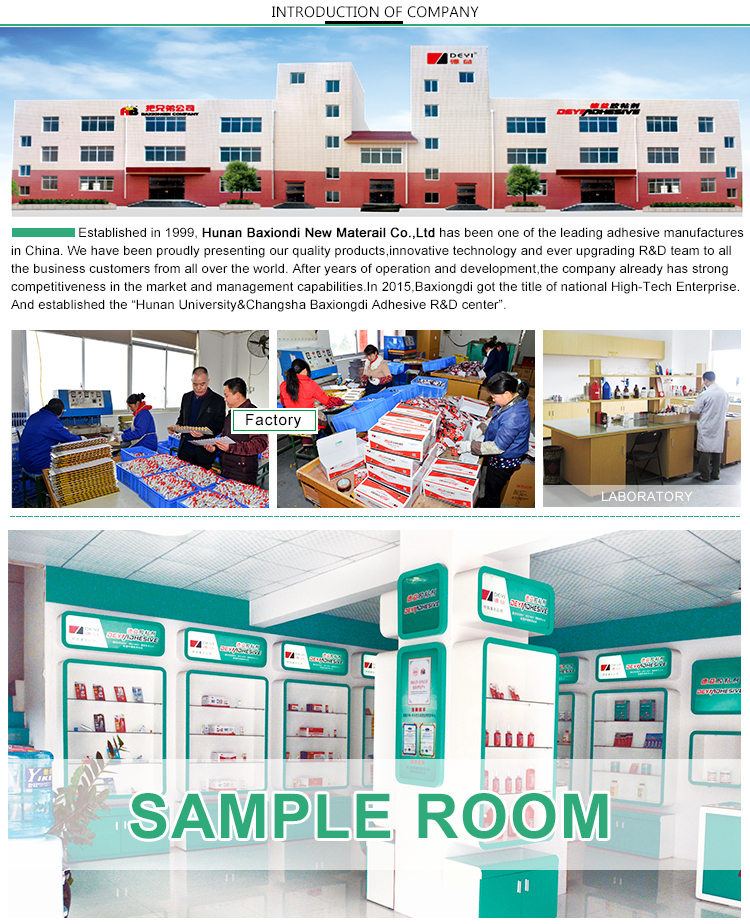 gasket maker grey silicone
How to use:
1. Clean the surface, keep dry and get rid of the grease, rust. Otherwise, it would effect the solidifying speed a nd intensity. For metal material, remove the oil and rust firstly, then wash the surface with acetone, ethyl ester. For non metal, wash the surface with methyl chloroform.
2. Use the cap to cut through the nozzle. Pile out the small quantity glue liquid, drop the glue onto the surface (only lubricate the surface), press and bond the material hardly.
3. The best time to use: at temperature 20~25°C, relative humidity 50%.
Warning:
1. Take precaution against touching by the hands or eyes. If does, wash with acetone or dip in the water, do not peel the glue by force. If getting in the eyes, wash with water at once then see the doctor for further steps.
2. The glue has irritant odor. Keep the environment be ventilative and wear glasses to protect the eyes during long term usage.
3. Tighten the lid carefully after applying.
4. Please keep out of the touching by kid.
Storage:
1. The product is nonflammable. Keep dry and out of light, low temperature (20-25°C) during storage. The shelf life is one year.
2. If the glue does not solidifying beyond the shelf life, it could be used still. But the solidifying speed and adhesive intensity would be affected at some degree.
Scope Of Application:
This product could be applied to bond of metal, rubber, plastic, wood, pottery in the fields of daily household repairing, arts making and repairing, apparatus first orienting etc.