One day, in 1940, Captain Gray, who was a child very fond of eating his own handmade fried bread, found that the central portion of the fried bread had not been fully cooked because of the lack of frying time, so Gray ' Of the central part of the excavation, and then re-fried again, found that the taste of deep-fried bread even more delicious, so hollow bread so named it donuts, it was born. As the donut is made of high-temperature hot oil, so the secret of delicious donuts is how to make donuts fully cooked in a short time, and full of wit by the mother's approach, but also can be seen Mother's concern and love for the children. Donut, is a historic, full of fun food, is a daily snack, but also a manifestation of love and emotion.
Donut machine is a versatile machine,it can shape,flip,transfer and fry donut.this model machine with 3 molds,full stainless steel material, automatic with counting system,Tank track technology.Chain conveyor turn bread technology.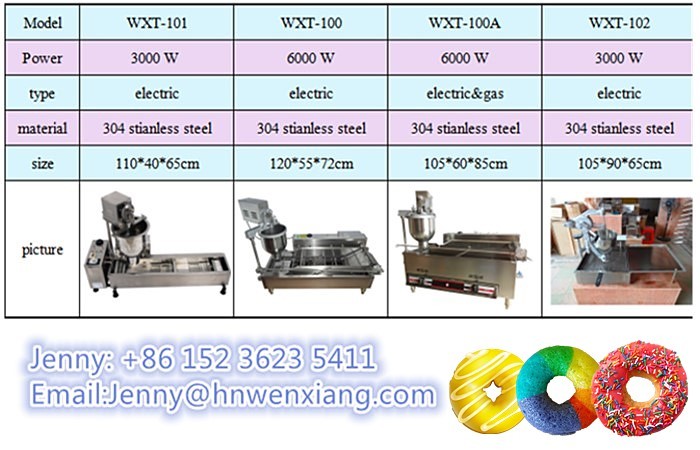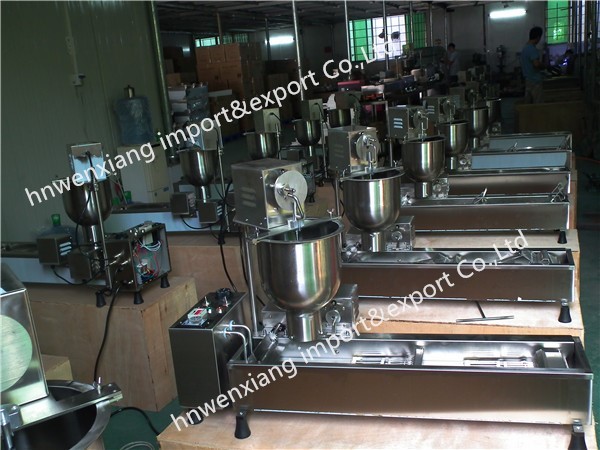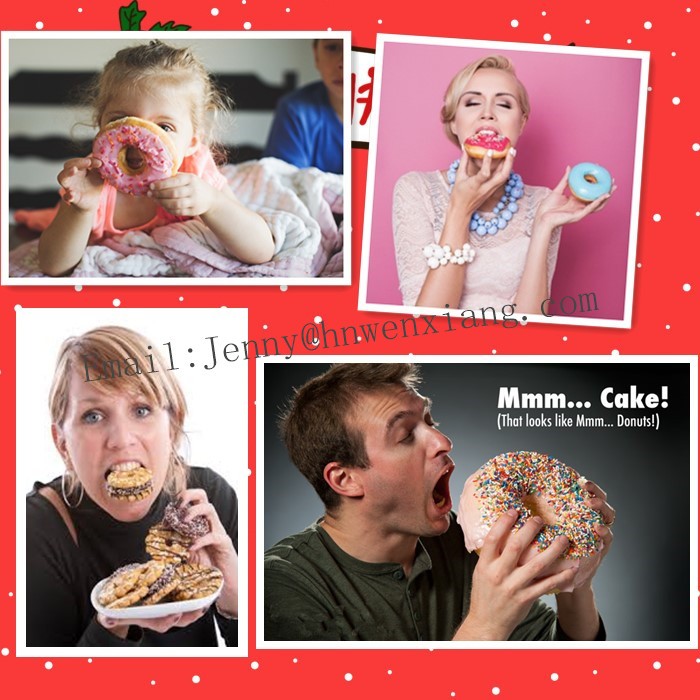 1).1 year warranty,if damage within 1 year,we will afford the maintenance costs,if damage beyond the warranty period,we will provide parts as the factory price.
2).Print the logo and stickers for free.
3).FREE lifetime technical support, providing exclusive formula.
4).Welcome customers to China and visit factory,provide free training.
5).Help customers to purchase related products, such as cups, napkins, spoons, etc.
6).Big order can enjoy OEM service.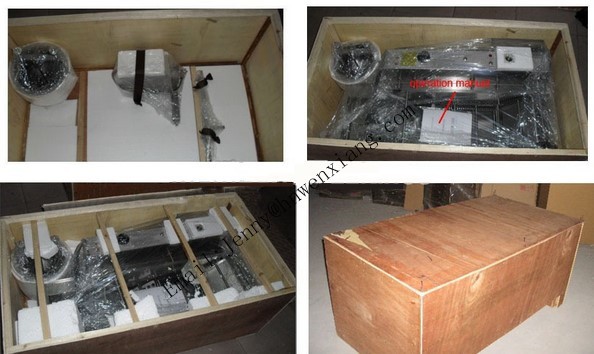 Warranty: 1 year,will provide technical support lifetime;
Recipe and English user's manual will be sent to you;
Delivery time:goods in stock,within 5 days;
Payment terms:T/T western union,Trade assurance(credit card,e-checking,T/T)
Jenny
Tel/Whatsapp:86 15236235411
skype:wxjck01
Email: Jenny(at)hnwenxiang.com
Facebook:https://www.facebook.com/jenny.xu.3344