Nantong Huayu Short wave Infrared lamp tungsten halogen lamp 1000W

Specification:
Length:100-1500mm
Power:100-5000W
Voltage:55V-575V
Finish: White reflector, ruby ,gold plated,gold reflector,transparent
Size:one tube or twin tube
Diameter:10mm/12mm/14mm/18mm/19mm/11*23mm
We are manufacturer of Infrared Lamps from 2003, can make infrared lamps specifications same as other famous infrared lamps for various industrial applications.
Benefits VS Features of tungsten halogen lamp 1000W:
1.Versatility of heat source:
Wide range of lamps lengths and power available.
2.Clean: No byproducts, no pollution.
3.Safe: Quartz envelope, heat shock resistant.
4.Economical: More than eighty-five percent of consumed energy transmitted into infrared heat.
5. Long life: More than 5000 hours.
6.Near infrared heating:
The wave of infrared is from seven hundred fifty nm to one thousand five hundred nm.
Application of tungsten halogen lamp 1000W :
Dry and baking equipment
Heater and car painting, spray painting
Sterilizing device,etc.
Food baking and industrial production oven.
High temperature curing for glue and printing ink.
PET bottle blowing laminating and Paper drying
Wood drying and preheating before painting
Plastic softening and synthesis cable production.
Beauty apparatus,infrared physical therapy care.
Infrared drying for shoes making mach.
Customized INFRARED LAMP,supply below information:
1. Total Length
2. Heating Length
3. Voltage
4. Power
5. Dimater, as usual we have 10mm,11.5mm,12mm,13mm,18mm,19mm
6. Cermic cap
7. Cable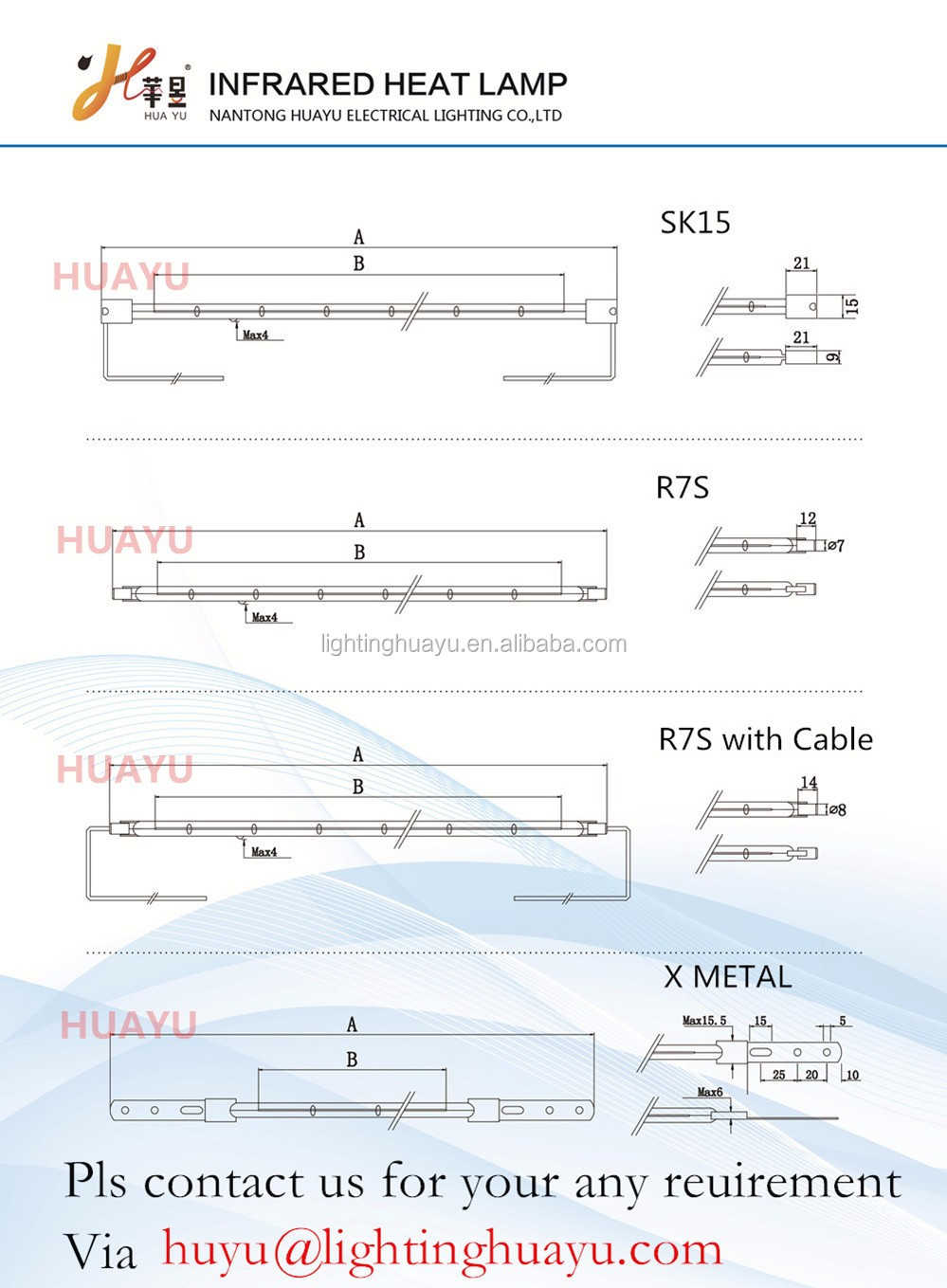 OTHER PRODUCT AS FOLLOW: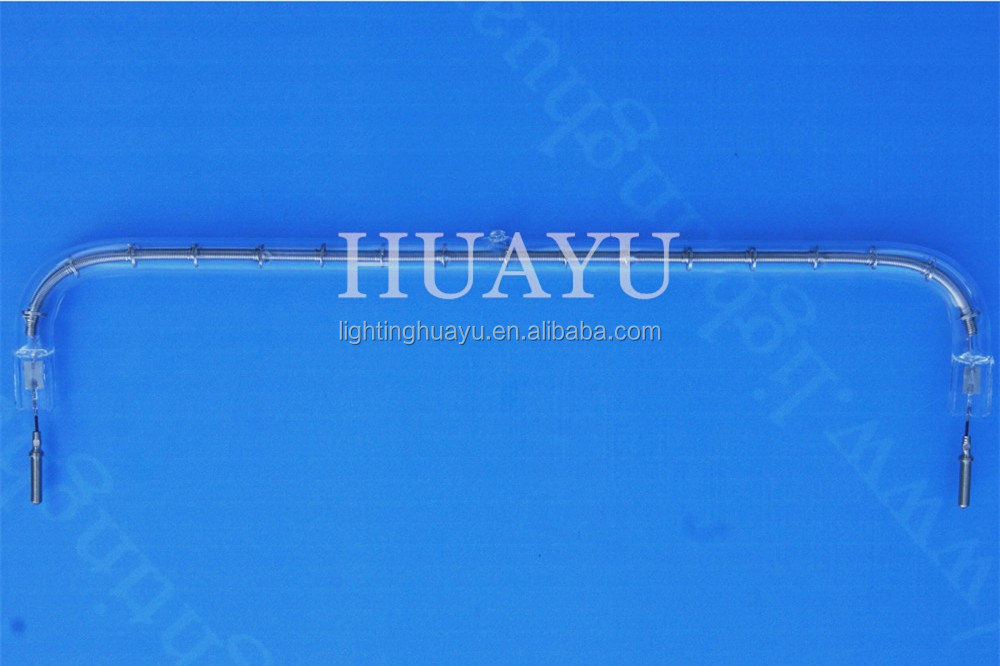 For shipment, we
cooperate with these company