The description of QT6-15 medium brick machine price
Main Features of medium brick machine price:
1.Double-compression double vibration.
2.Tow separate hydraulic station box.
3.Installation of a large balance on the body frame.
4.Molding box with locking pin and locking piece.
5.Double row damping.
6.Fabric box balanced suspension advance and retreat,360-degree rotating cloth.
7.PLC control cabinet with circuit board technology.
8.The main body with long, wide-type sliding block.
Technical Parameters of medium brick machine price :
| | |
| --- | --- |
| Each bolding block | 16 |
| Brick specifications | 240*115*53(mm) |
| Molding circle | 15-20second |
| Shift production(8 hours) | 5-6ten thousand |
| Power | 20kw |
| Modes of vibration | Excitation vibration |
| Asked brick size | 900*850*25(mm) |
Technical parameter of other medium brick machine price:
Type

Pcs/mould

Capacity

(8 hours)

Molding cycle(s)

Power (kw)

Dimension(mm)

Weight

(t)

Pallet size

240*115*53(mm)

240*115*53(mm)

QT3-20

24

23040~34560

20~30

17

3500*1450*2450

1.8

680*540*20 (mm)

QT4-20

28

26880~40320

20~30

21

3700*1800*2450

4

950*550*20 (mm)

QT5-20

32

30720~46080

20~30

25

3900*1600*2550

5.5

1100*56*20 (mm)

QT6-15

36

51840~69120

15~20

48

4400*1800*2550

6

900*850825 (mm)

QT8-15

42

60480~80640

15~20

52

4600*1900*2500

7

960*850*25 (mm)

QT10-15

48

69120~92160

15~20

56

4800*1800*2600

8

1100*85*30 (mm)
The finished products of medium brick machine price: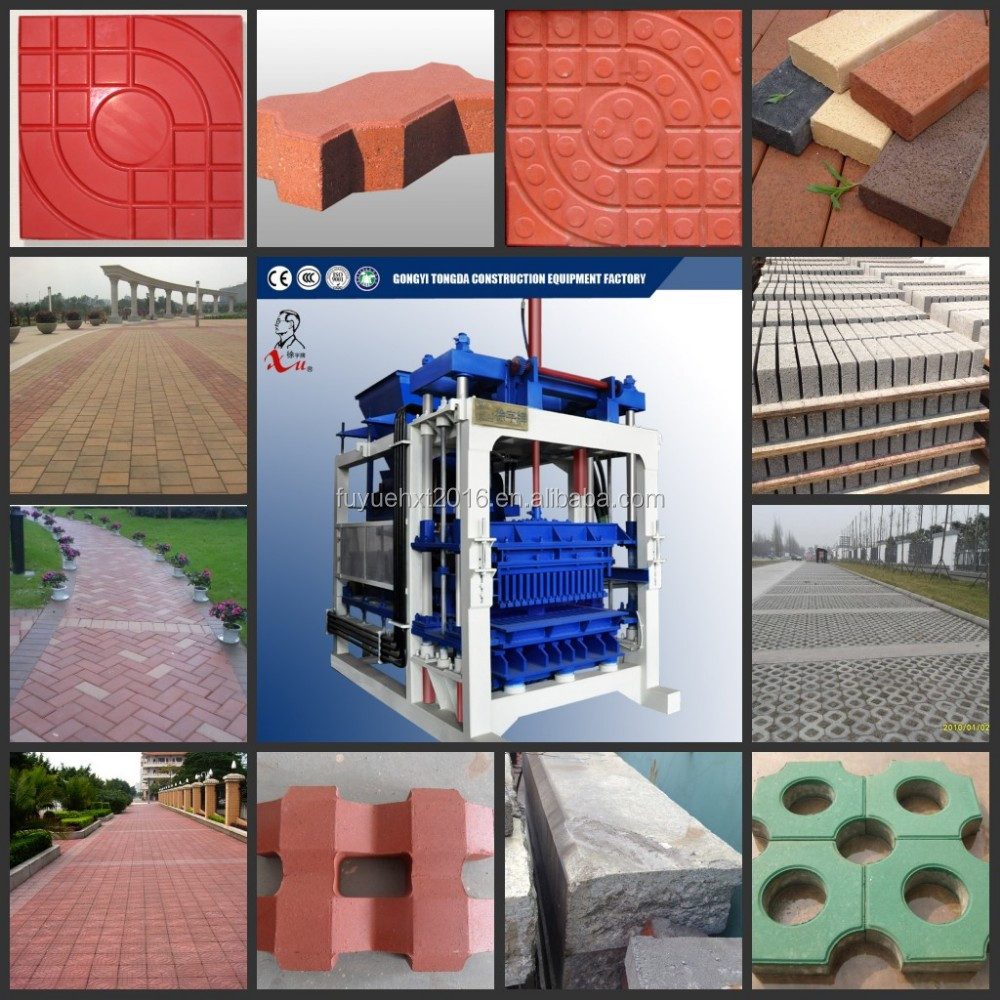 Our Factory and workshop: