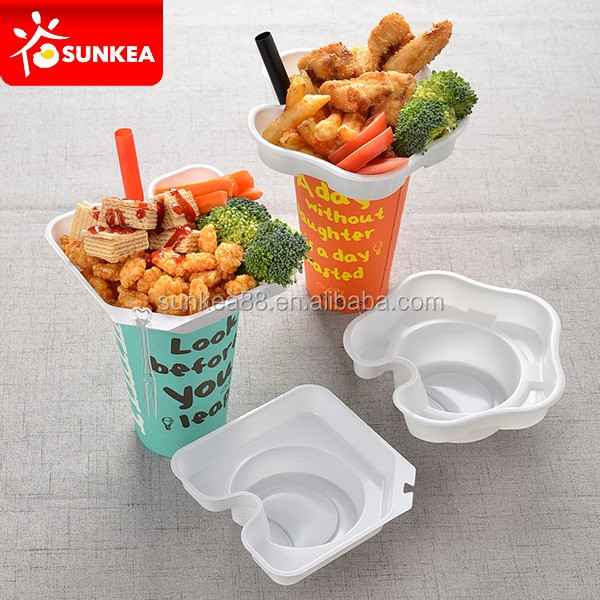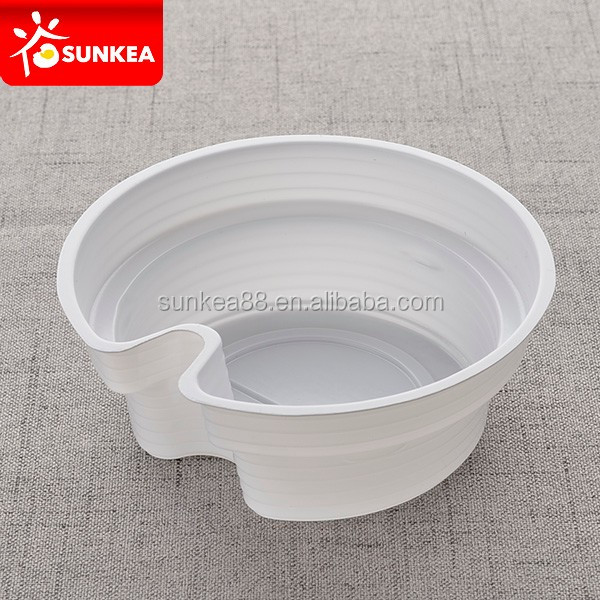 Description
Model
Material
Product Dimensions (cm)
Package
Carton Size(cm)
Unit CBM
Top Size
Btm Size
High
Pcs/bag
Bags/ctn
Pcs/ ctn
L
W
H
Cup top snack tray
#1
PS
10.5
7.5
4.2
50
20
1000
54.0
26.5
42.5
0.061
#2
PS
12.0
7.8
4.3
50
20
1000
58.5
41.0
48.5
0.116
#3
PS
14.5
7.5
6.0
50
20
1000
75.0
29.0
31.0
0.067
PS plastic cup top snack tray is put on the top of paper / plastic cups.
These trays make it very convenient to take out the snacks with the drinks.
Very useful for food trucks.


The Quality
Quality will never be a concern from our top-rated production line.
High professional and discreet team will ensure you a quite pleasant purchasing experience.

The Accuracy
The most prompt and companionable service of our sales team will meet your every need.

The Customization
Our products are stocked in the updated printing design,but also provide a great billboard space to
showcase your custom logo or message.

After Sales
We are constantly reviewing new and innovative packaging concepts with our customers to determine
what is the least expensive and most effective way to package their products.