Aluminum electric roller blinds / aluminum manual roller shutters for window and door with soundproof and heatproof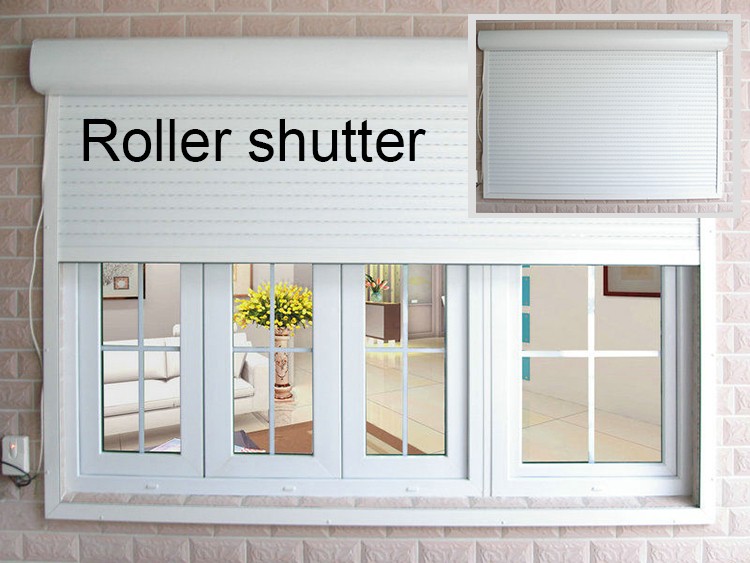 Advantages:
Elegant appearance
1) Good sound and heat insulation
2) Can be affixed to doors and windows
3) With high quality and competitive price
4) provide protection privacy and security
5) safe and Anti-Theft (including anti-inserted device) can apply to any construction use
1.Style:A) electric opening style
2) manual opening style (by hand-crank / rolling belt)
2. Shutter material: Aluminium slats are available.
aluminium alloy: A) double-hollow profile B) polyurethane foaming material
( Hollow profile which has excellent wind resistance/ foaming material promise good heat-preservation and energy-saving )
3. Slat size: Different slats will be used according to the overall dimension, including SX37, SX42 and SX55.
4. Color: Various color for slats are available, provide you more choice.
5. Hardware: Domestic/imported SOMFY electrical machine which can go with 110v and 120v power supply
6. Available open way: by remote control/switch/handle-crank/rolling belt
7. Installation : install outside, inside or in the wall
8. Dimension:
Rolling belt:300mm<W<1200mm,500mm<H<1500mm
Hand-crack:600mm<W<1600mm,600mm<H<1800mm
Electric:1000mm<W<10000mm,1000mm<H<3000mm
9. Package: wooden case, can protect the goods perfectly.
10. Service
1) Free technique consulting , project design and estimates before sales.
2) Commitment of at least three years quality warranty.