Why Choose Qixing Textile CO.,Ltd
* Flexibility in quantities
*
A big variety of choices in fabrics with different designs or colors
* Function Fabric:water proof fbric,anti-uv fabric,sea water-resistant,Chlorinated resistant etc.
* Quality: ISO 9001&Oeko-Tex Standard 100
* Cooperation brand: NEWYORKER,Aimer,H&k,C&M,Walmart,Adidas,victorian's Secret etc.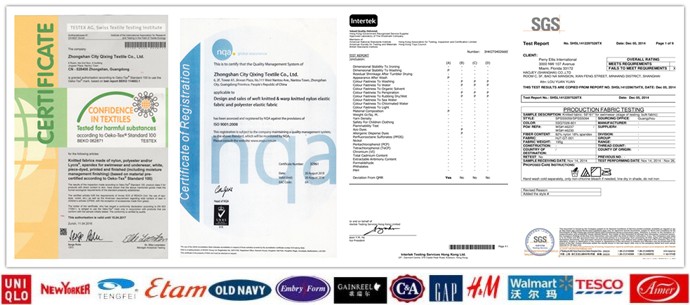 Our factories are happy to make custom development for customers.
We offer high quality production with competitive price, each process can be assured.
You order will be carefully arranged, prepared well, produced soon and delivered quickly.