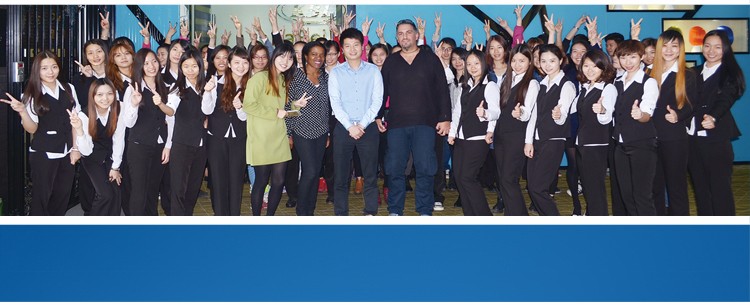 KBL Various Color Hair

Hair Grade

5A

Material

100% Virgin Human Hair

Hair Color

613# , 27# , 6# , 4# ,Gray-yellow, Gray-blue, Twotone 30# , Twotone 27# , Twotone 99J ,Highlight 27# , Highlight 99J

Hair Length

30cm (12") to 100cm (26")

Hair Weight

90g-100g/piece

Texture

Straight, Body wave, Loose wave

Advantage

1. Natural shine ,100% virgin human hair .

2. Easily color ,perm, or heat style

3. Very tight and soft and no damage weft

4. No tangling ,No shedding

Minimum Order

1 piece, We accept sample order

Terms of Payment

Paypal, Money Gram, Western Union, T/T, Escorw

Shipment

Within 24 hours after payment

Delivery

Fedex, UPS, DHL,etc.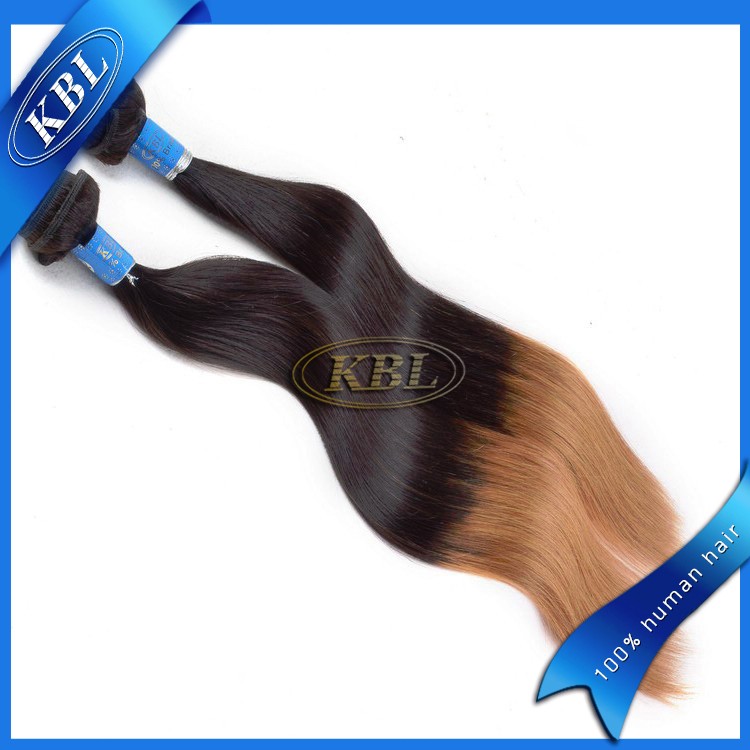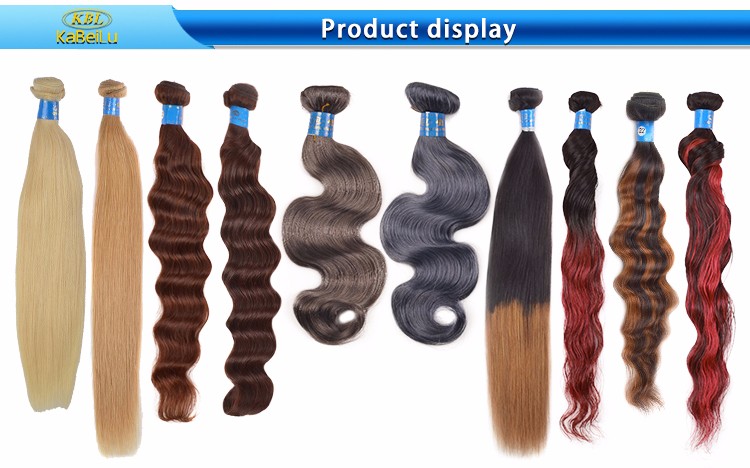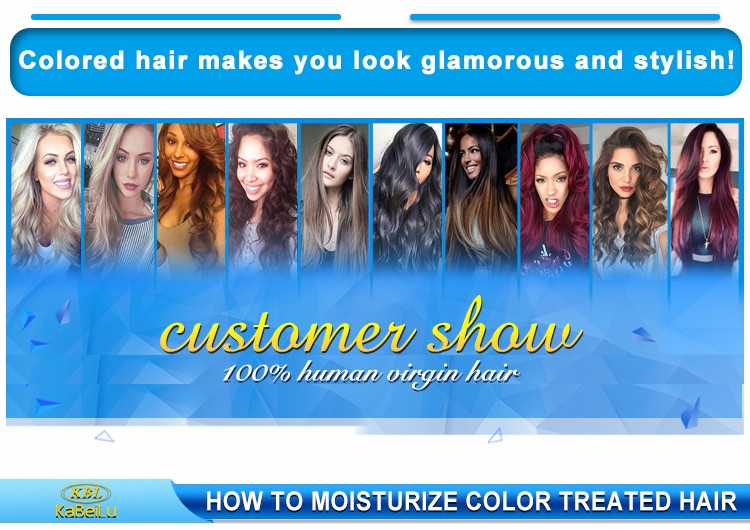 1.Condition With A Color Protecting Conditioner
1. A good conditioner is essential to maintain the moisture balance in your hair.
2. Since your hair has been treated with chemicals like ammonia, therefore always use a "color protecting conditioner".
3. This will nourish it and provide its natural shine and luster.
2. Wash Your Hair Twice A Week
1. Shampooing your hair too much strips the hair of natural oils.
2. Restricting your shampoo routine to twice a week will ensure the hair color does not get washed away faster.
3. Get A Good Dry Shampoo
1. A dry shampoo is a great alternative for days when you may feel your hair is getting greasy.
2. Using a dry shampoo ensures you can restrict your regular shampoo to about twice a week.
3. It will help revive your hair in between two washes.
4. This will help keep your hair looking fresh and clean.
5. Alternatively, you can use baby powder to absorb all the oil from the head.
6. Massage it lightly on the scalp on the greasy parts.
7. The talc will absorb the grease.
4. Deep Conditioning
1. Go back to the old and famous condition method of using hot oils.
2. Use olive oil, almond oil or coconut oil to deep condition your hair.
5. Homemade Hair Mask
1. Use a hair mask at least once a week (protein mask) to replenish the hair, preferably a homemade protein hair mask.
2. Banana and honey mask or egg and mayo mask will suit you the best.
6. Conserve Your Color
1. For your color to last longer, always use a leave-in conditioner after washing your hair.
2. If possible, wear a hat or a hair sunblock spray while going out in the sun.
3. This helps to protect hair from getting damaged by the sun and depleting the color away.
7. Avoid Blow Drying
1. Avoid the use of blow dryer and let your hair dry naturally.
2. If you have to use, then switch to cool setting to dry your hair.
8. Swim With Caution
1. Chlorine is very harmful to colored hair.
2. It can alter the actual color of your hair.
3. So avoid setting into the pool just after coloring your hair.
4. And if you do, always wear a swimming cap before you step in.
9. Regular Professional Hair Treatments
1. Coloring your hair is a big investment, in terms of money, time, effort, and of course, your hair !
2. Make sure you take adequate care of your hair by going for regular professional treatments.
3. Hair spa, conditioning treatments, and head massages are some of the things that you can indulge your hair in.
10. Touch-Up Trick
1. If you need touch-ups, do it every three to four weeks.
2. For a near-perfect touch-up, always use the color mixture and apply it using a cotton ball dipped in the color mixture or use a brush.
3. Follow the same rinsing process with cold water as before to avoid damage.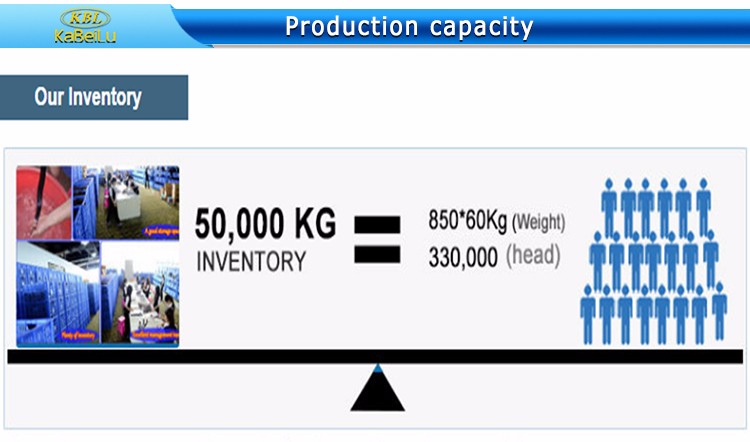 Large inventory to meet the need of various styles and prompt delivery