Baby ABC Learning Animal Illustration Baby Alphabet Book
ABC Alphabet Animal Book
Welcome to my A to Z of Amusing Animals.' This adorable little handmade book features 26 of the cutest animals and is perfect to read aloud to your little ones.
Each beautifully illustrated animal comes complete with it's own fun alliterative phrase to encourage your children to learn new words and to learn the alphabet in a fun and engaging way.
It's a unique birthday gift for any inquisitive, animal loving child or a gorgeous stationery gift for the adult who adores all things 'cute'!
The book is 28 pages in total (26 animals and 2 cover pages) and is bound with clasps to ensure it stays in one piece! It is printed on a firm 300gsm silk card.
The whole package comes nestled neatly in a small kraft box and is a gorgeously cute gift.
Each page is 9cm x 9cm in size. The kraft box is 10cm x 10cm so the book fits snug-as-a-bug making a wonderful gift.

Please note: the book is not safety tested and is not a toy. It is designed to be read aloud by a responsible adult and NOT designed to be left alone with children. This is due to small parts and bindings which hold the book together and could be swallowed if dismantled or detached. Please use common sense in other words!
Baby ABC Learning Animal Illustration Baby Alphabet Book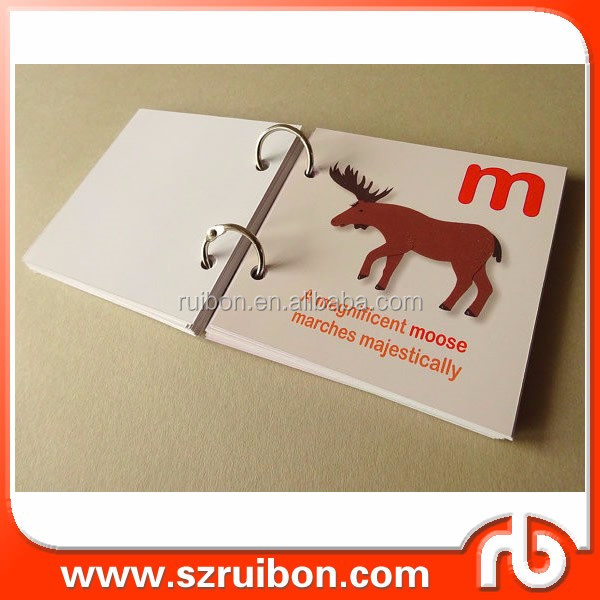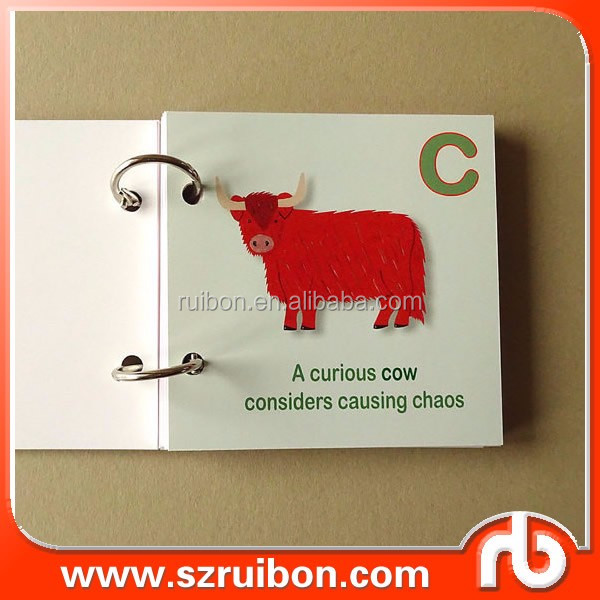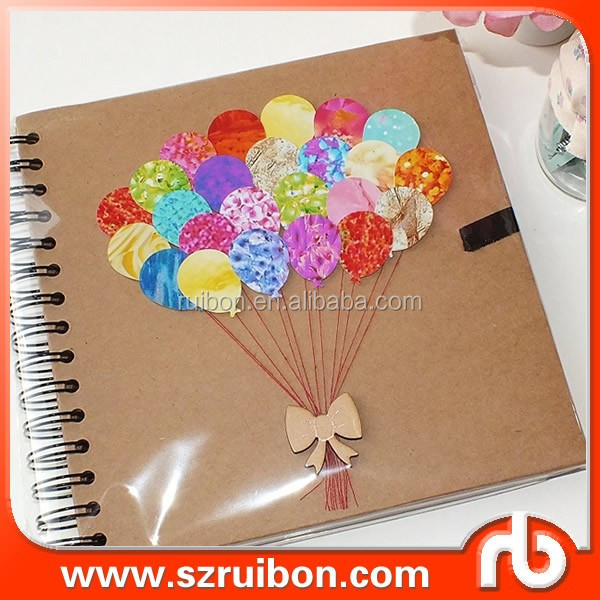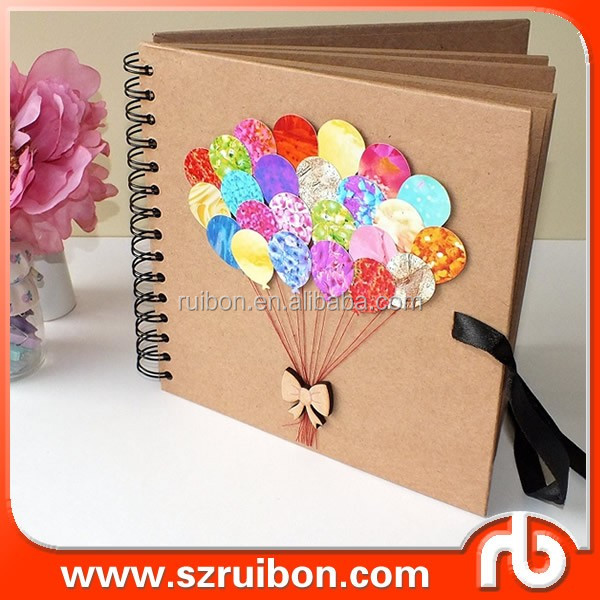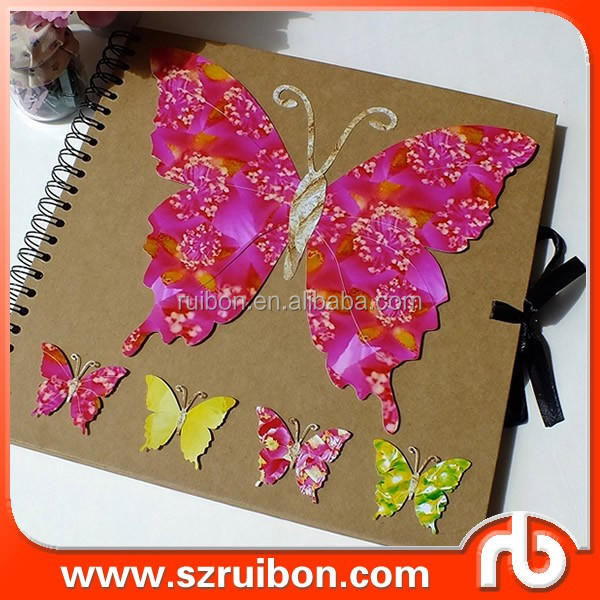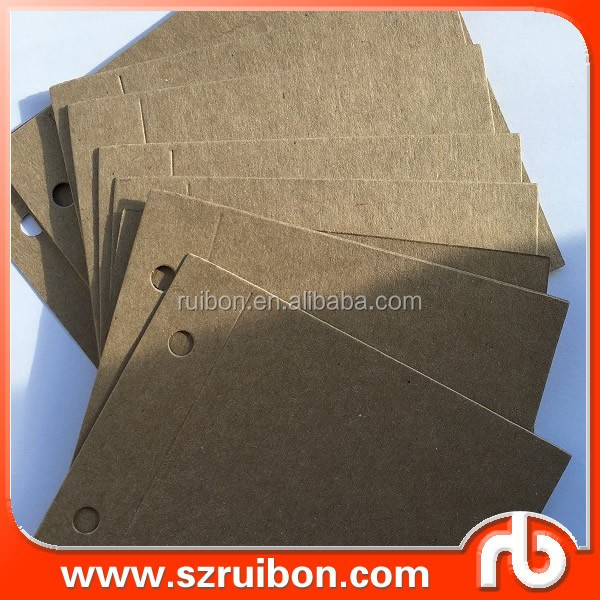 Sample Delivery: 3-7days. (FREE FOR EXISTING SAMPLES/ FREIGHT COLLECT)
Mass Production lead time: 7-20 days
Shipping by: Sea Freight, Air Freight, Express Delivery (DHL, UPS, FEDEX, TNT, EMS)
Loading Port: Shenzhen Port, China
Payment terms: T/T, Western Union, PayPal
Our factory was established in 2006,specialized in sticker & labels printing and packaging printing.We introduced many advanced machine serve customers around the world during the 10 years. We always have been providing high quality products and best services.All of our products are in line with the EU and the United States environmental protection requirements.
We also provide free designs.If you just have an idea or one picture of the products,we are ok to design for you.
For more details,don't hesitate to contact us.
Our Services
Remarks :
1. Above pictures are for reference, if you are interested in, please contact us for more details.
2. The unit price is base on different material, size, printing and quantity of the products. We are very pleased to provide our latest quotation upon receive your detailed requirements.
3. Please contact us by email,We will immediately respond to your question ! During the holidays we will reply within 24 hours . Thank you for your understanding !