Big 7D Cinema Projector Virtual Reality 3D Arcade Machines Standing 9D Vr
Feature

360°rotating platform





Fluent rotating platform,




with synchronous full immerse plot,




bring a new shocking experience

VR Glasses

Panoramic vr glasses from Deepon





High definition lens,panoramic video,




eye protection against blue light,




adsorption heat dissipation panel

Intelligent control handle





Easy to complete a variety




of human & machine interaction,




to achieve any Angle rotation

VR Handle

Quality game content





Intelligence maze escaping




extreme adventure,




real scene simulation




experience the real situation

Games & Movies
1. Coin selector control, no need worker to operate;
2.Control by joystick;
3.Walk on the standing platfrom, rotation 360 degree motion;
4. Wear VR Glass, experience 360 degree scene;
5. Be actor in game ;
6. Interactive game with personal headset more excting!
What is the function of VR Standing platform?

1.Free vision
Bionic 125 ° field of view,1080P HD resolution two eyes independently, without dead ends brings you to enjoy the new funny world with real feelings .

2.Interactive cabin with dynamic effects.
The moving speed of the cabin from 10mm / s to 167mm / s can be precise regulation, make you free to move in the new wonderful world.

3.360 ° rotating platform
Rotating platform is based on a high level freely.Once advancing, turning around, you can have fully experience of the real pleasure from the spatial displacement of the new funny world .

4.Head tracking target
Built-in 9-axis sensor, 360 ° head tracking, you will feel your whole body into the world of film when turning around

5.Rich content
Boundless Universal,Endless Ocean,Hail of bullets......Fantasy you ever dreamed of will come true now.

6.Amazing virtual reality experiences

Explore every wonderful creation of our world, broadcast the moment at present,
predict the future.
Long Cheng Electronics is a dynamic play equipment manufacturers, the main production before the 5D dynamic theater, 7D interactive cinema, 9DVR virtual reality museum experience. Longcheng-Electronics market to see the need VR theme park, developed a stand-VIVE virtual reality and swim platform, so that they can form a VR theme park.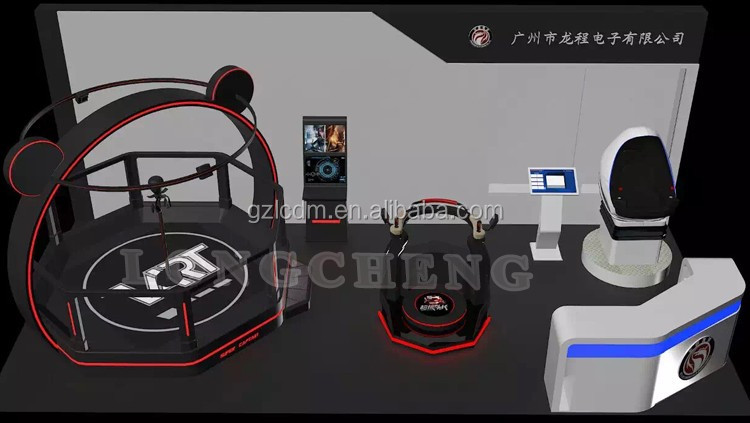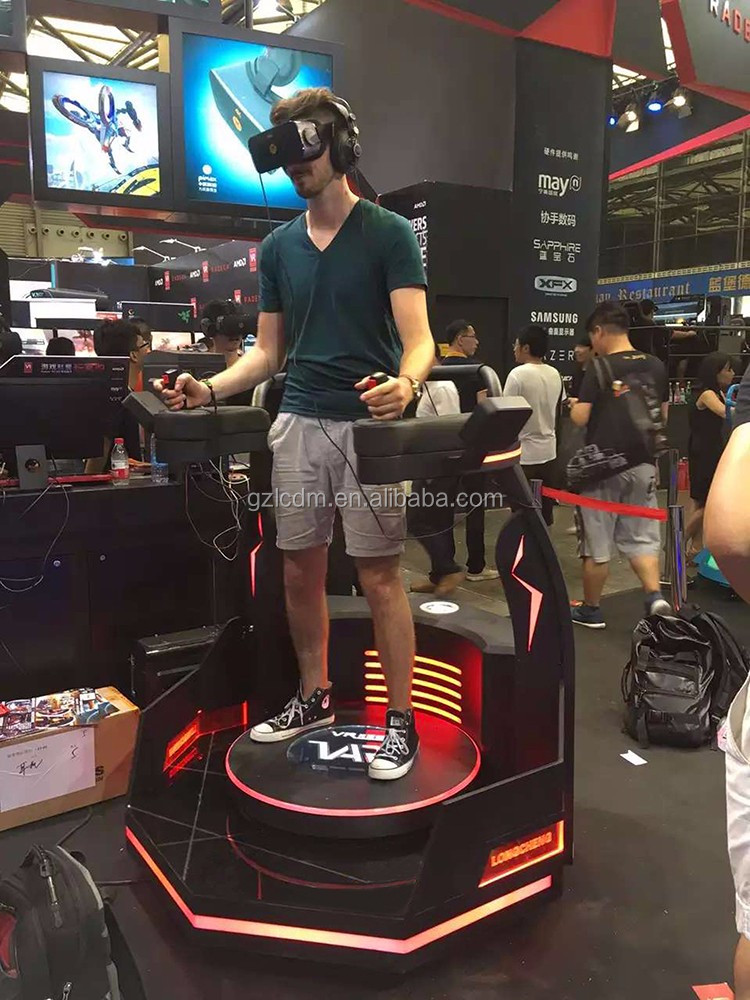 Standing virtual reality tour platform to showcase its product features, experience of those who stand swim platform, on both sides of the handle can control the character walking. Vibration effects on the base, so that people feel that they run in a virtual environment. Hair outside handle materials, but also to our senses richer. We can completely dominate their actions in the virtual world, this comprehensive and interactive role all too real.