Clear pvc compounds
Features:
Specification: Granules
Packing: 25kg/bag
Productivity: 400ton/month


Advantages:
1. Environment protection.
2. Stable quality with all kinds of color.


Application:
Cable and wires,safety shoes soles, Shoes soles, heels, Rainy Shoes & Sandals, Kiddy soles,
Top lifts, Gum Boots.

Product description:
PVC Insulating Granules for wires and cables, based on PVC resin, is made into granula by mixing, plastification and granulation with adding plasticizer, stabilizing agent, pigment and etc. The products meet various special requirements, such as different hardness, UV stable, environment friend (RoHS, REACH, PAHs, chlorinated alkanes free, phthalate free, and etc. ), sub-shine and fog surface, low temperature resistant, PS/ABS transfer
proof, rodent-repellent, termite-repellent, and transparent, and etc.
For more informations, pls feel free to contact us!



Soft pvc granules
1. Hardness: ShoreA50-95
2. Density: 0.6-1.6
3. Color: transparent or not
4. Smell: No smell or fragrranc
The parameter: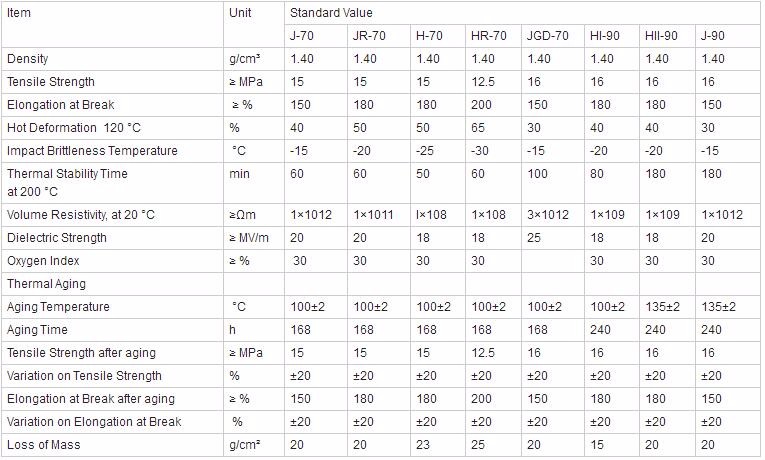 Packing and Store: packing by plastic bag, 25KGS/bag; store in dry ventilated warehouse, avoiding
sunshine and rain.
Remark: the rigidity, density, color of the material can be adjusted according to customer requirement.
Shiping details: Within 10 days after the deposit payment.
XYSH as a Gold Supplier of Plastic Materials,and certified by SGS.
We are special in this field several years.
Our Main product is PVC, PP, PE, PBT, PA, PC, POM, etc. which are suitable for injection molding, extrusion
and other plastics processing industry. Our customers come from electronics, automobiles, home appliances, daily necessities and many other areas.

With the reasonable prices, excellent service, fast working efficiency.
You are welcome to visit our company, study and start the business negotiations with us.