Introduction of cold rice noodles making machine

The machine has automatic temperature control, automatic out of the shaft, the machine that is cooked, etc. With white flour, starch as the main raw material, produce tough and chewy cold noodle, sheet jelly products, smooth surface light, crisp sliminess, high yield, can be cold, can also be soup, Fried, burned. This machine adopts automatic constant temperature device, easy operation, with the lighting power supply, you only need to surface water mixture into the machine, can produce the products.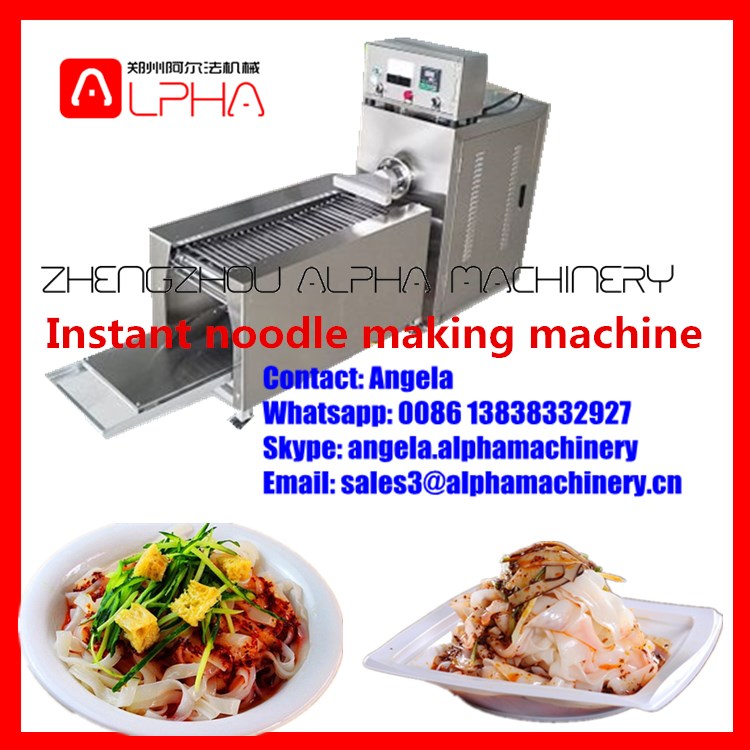 Features of cold rice noodles making machine
1. simple: can lighting power, boiler, fuel, energy saving and low consumption.
2. saves time and effort: to produce 20-600 pounds, two-person operation, automatic folding, separation, effort, time-saving.
3. Energy efficient: The machine uses multi-layer energy pipeline structure, and heated liner surrounded by all able to absorb heat. Than market Liangpi machine energy saving over 50% per cent.
4. the multi-function: a machine to use to produce rice noodles, rice rolls, rice rolls and pull, bran, Liangpi.
5. attractive and durable: The import of stainless steel and steel manufacturing. The structure is beautiful, and the life of more than 10 years.
Product details
End product