Ejointech is a professional developer and manufacturer with about 13 years' experience in VoIP products. We provide ACOM brand VoIP communication devices and solutions. And we also offer customized products and OEM service. They are cost - effective voip / goip gateways for SOHO, SMEs and system integrators and it also opens up new revenue generating opportunities for service providers.

The ACOM60xG is a modem pool for bulk SMS and MMS, based on the Internet Protocol technique. The feature of the remote management and control makes modem pools in different areas and countries conveniently to send bulk SMS by a same device with controlling software.
Real Pictures,No PS: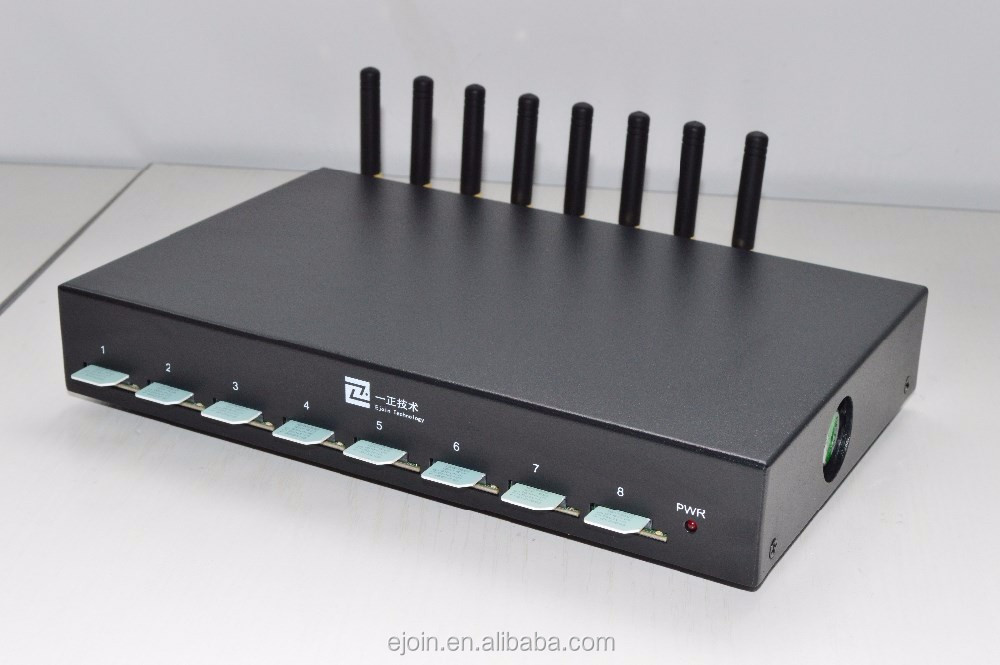 Good Gateway SMS Sending Gateway SMS Modem, Bulk SIM Cards Su
Remote Management Center
The remote management center could be an Internet SMS Modem Pool, a gateway, even an usual computer as the service computer. Users can access to the service computer by any personal network device like personal computer or smart phone installed the relative software application. Users make use of the GSM,wifi or USB cable to visit the service computer and manage other Internet SMS Modem Pools in different areas and countries.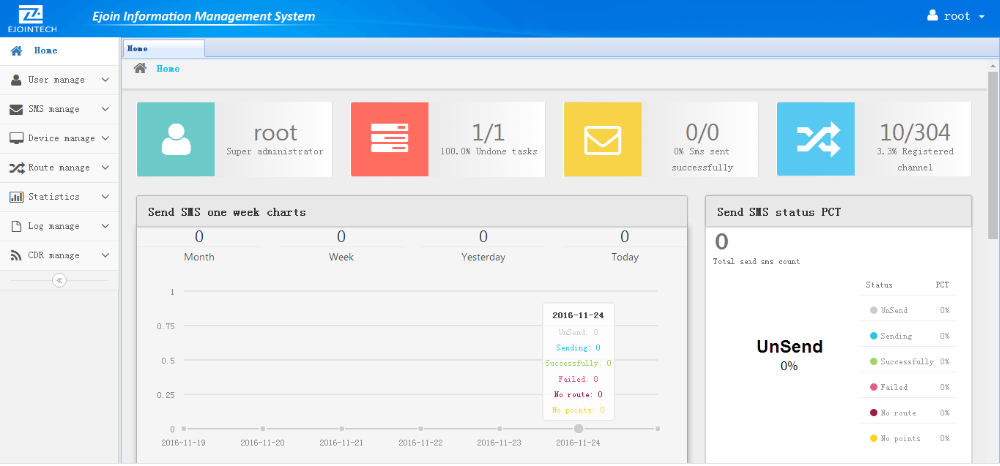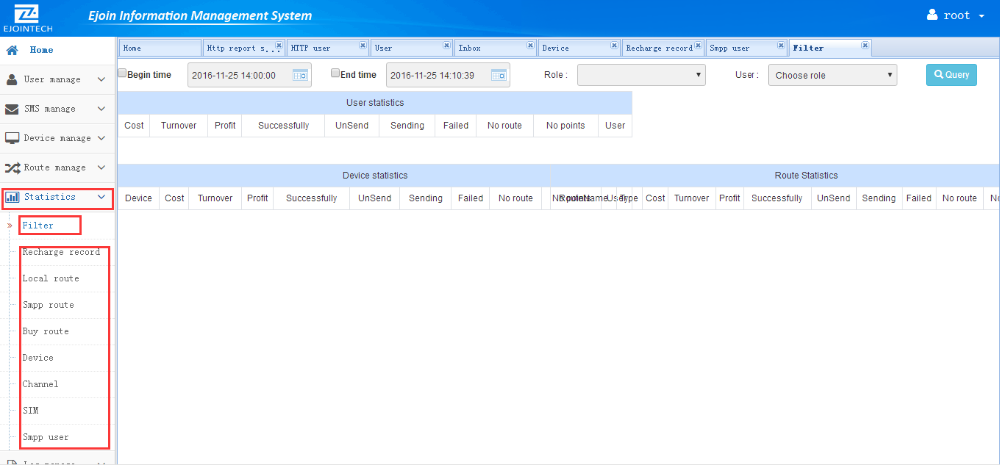 Good Gateway SMS Sending Gateway SMS Modem, Bulk SIM Cards Support
Functions:
*Support 4/8/16 Channels 4/8/16/32/64 SIM cards
GSM/GPRS 850/900/1800/1900MHz,
*SMS receiving/bulk sending, AT command compatible
*Support Ejoin registration and peer-to-peer
*Support encryption: RC4, VOS and Ejoin private etc.
*Support Phone book, 9600 SMS and 4800MMS per hour
*Update firmware by local or Internet
* Field proven compatible with Asterisk-based soft switches
Good Gateway SMS Sending Gateway SMS Modem, Bulk SIM Cards Support
Features:
SIM cards per channel for rotation (SIM Switch version optional)
LCR automatically route
Remote Management and Control via Internet
Receiving and sending bulk SMS freely
AT command directly
Support USSD balance enquiry, billing
Automatically lock/switch SIM card according to its balance, balance alarm
Master and slave EPSIP server
SIM card hot plug
IMEI modified
Downlink(ACOM60xG Internet SMS Modem Pool)
Mobility Extension
Most of mobile carriers offer zero or almost zero tariff for calls within a group of SIMs. Mobile phones can be considered as "mobile extensions" of the telephone system. Additionally, "Least Cost Router" permits to select the cheapest route for any SMS.
Bulk SMS Sending
The device support EPSIP SMS sending and receiving, used with the SIP server as a SMS gateway.
Specifications:
Model

604G

608G

608G-16

608g-32

604W

608W

Number of Channels

4GSM

8GSM

16 GSM

32 GSM

4WCDMA

8WCDMA

Frequency

850/900/1800/1900MHz

850/ 900/ 1800/ 1900MHz

850/ 900/1800/1900/2100MHz

SMS Control Protocols

EPSIP ( Ejoin Private SMS Internet Protocol)

Network Protocols

IPv4, TCP, UDP, PPPoE, DHCP, DNS, NAT, Telnet, HTTP, FTP, TFTP

Configuration and
Maintenance

·Web-based GUI

·Console, Telnet command line

·Remote Management Center

Firmware Update

Local file, FTP, TFTP and HTTP

Telephony Features

·Phone book

·LCR

·White list

Number of Ports

·1 WAN 10/100Base-T Ethernet(RJ-45 connector)

·1 LAN 10/100Base-T Ethernet(RJ-45 connector)

·1 console(USB connector)

LEDs

1 power and 8 groups of signal strength and running indicator (defining...)

Power Supply

100-240VAC, 50 - 60 Hz

Dimensions

·Rack mountable 1U chassis(compatible with 19" Rack)

·Width: 482mm

·Height: 44mm

·Depth: 210mm

Weight

2.5kg

Operating Environment

·Operating temperature: - 20ºC~50ºC

·Operating humidity: 10 – 90%

Warranty

12 Months
Packed in standard paper carton with EPE foam: RJ-45 cable* 1, Antena* 16, Adapter* 1, USB cable*1 and ACOM516G/C/W/L-16/64/128 Gateway*1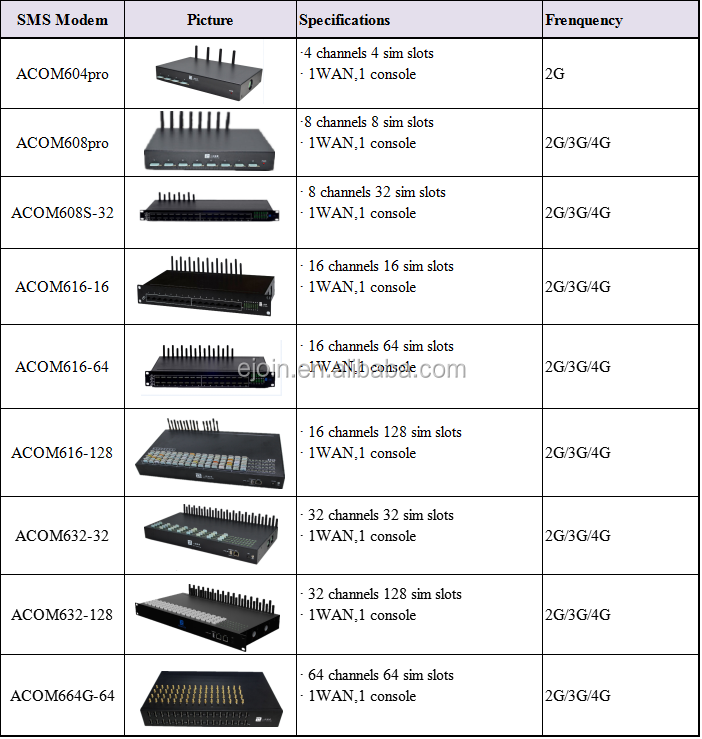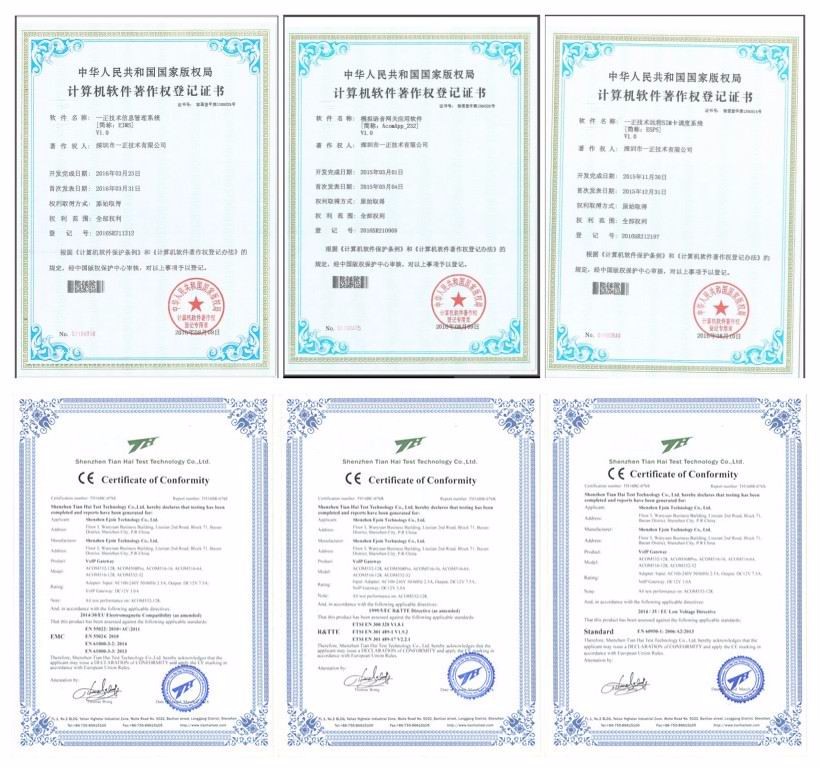 Module-based architecture, flexibility & scalability

Single user-friendly grafic interface for all your hardware

Most advanced and adjustable protection against Sim blocking

Unlimited free support and training

100% gurantee of traffic providing

We provide strong tech support about VOIP server and A-Z termination.( 7×24 Hours service for you !!! )

We offer full tech support untill your gateway runs.

Our sales representative provides one to one service during the 12 months warranty period.
Skype:ejointech.l1
Wechat:+8618529073402
QQ:3556690030