T5/T8 Double Tube Fitting with Cover
1. Information
Way of power supply: single-ended power supply or double-ended power supply.
Voltage:85-265V
Product Specification: 2 feet/ 3 feet /4 feet/ 5 feet/
Long life: 8000h
Color temperature: 2700-6500k
2. Detailed Description
Product features:
The light body uses the high quality rolled steel plate .
The light holder adopts advanced flame retardant PVC material.
With the best corrosion resistant performance.
Design features:
Adopt the streamline appearance design, show its noble, elegant feeatures.
Application places:
Senior office buildings, offices, shopping malls, schools, hospitals and other indoor public places and so on.
Mounting:
Lifting type, type suction a top derrick, chain hoist.
Packing materials:
Neutral carton packing box, 9 pcs/ carton.
Dimension:
| | | | | |
| --- | --- | --- | --- | --- |
| Model | W | Size | Carton size | Pcs/carton |
| T5/2*14W-H | 2*14W | 580*160*64mm | 600*190*190mm | 9 |
| T5/2*21W-H | 2*21W | 880*160*64mm | 900*190*190mm | 9 |
| T5/2*28W-H | 2*28W | 1180*160*64mm | 1200*190*190mm | 9 |
| T5/2*35W-H | 2*35W | 1480*160*64mm | 1500*190*190mm | 9 |
| T8/2*20W-H | 2*20W | 618*160*64mm | 630*190*190mm | 9 |
| T8/2*30W-H | 2*30W | 932*160*64mm | 940*190*190mm | 9 |
| T8/2*40W-H | 2*40W | 1228*160*64mm | 1240*190*190mm | 9 |
| T8/2*60W-H | 2*60W | 1528*160*64mm | 1540*190*190mm | 9 |
3. Product Advantages
1)Energy-Saving 30%-45%
2)Instant start ,no noise, low work temperature, low power consumption.
3)Nolocker , near to natural light good for you eyes.
4)The reflector of the bracket is quite wide and can help create secondary luminescence.

Product Pictures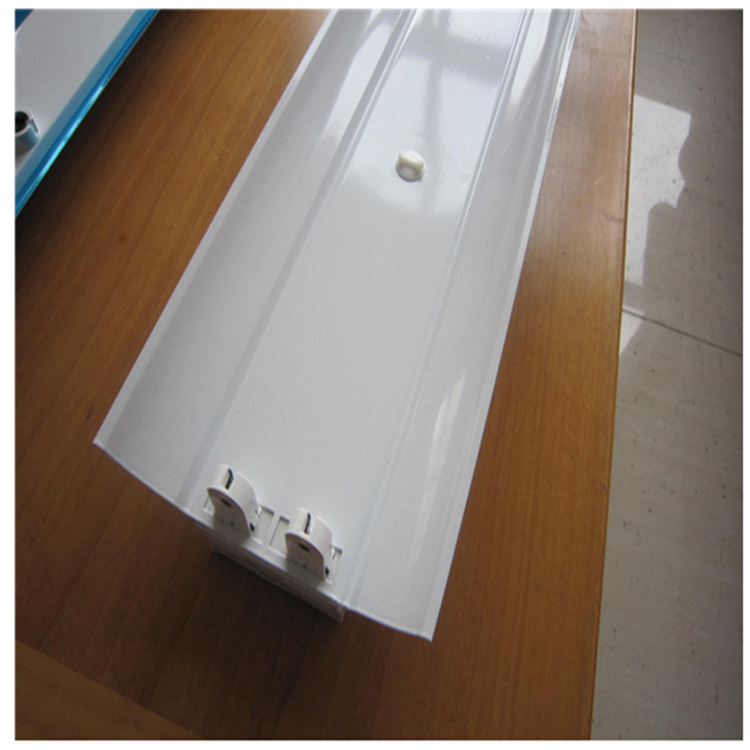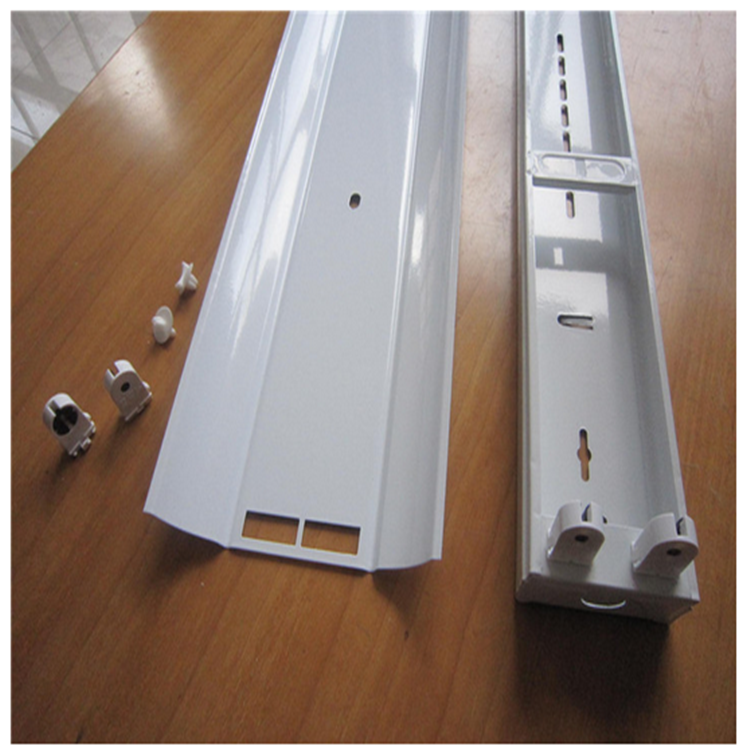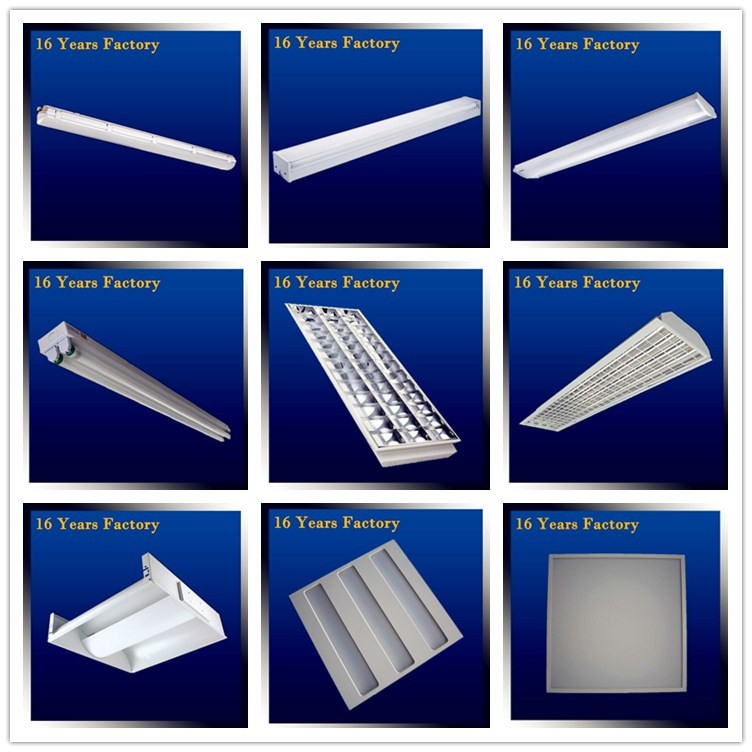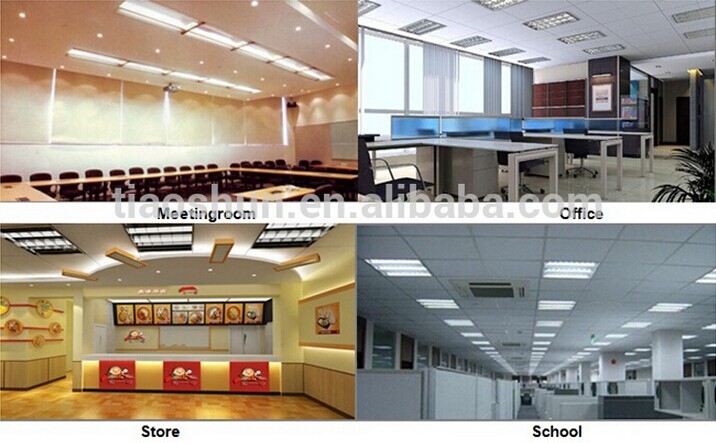 1. What are your market reach throughout the region?
Our markets around the world in every corner, we have ten years of experience in foreign trade, our customer base has, we have worked with us in every country buyers, producers and distributors to reach more than 19,000.
2. What is your main product line is made?
We mainly produce led application classes and industrial lighting fixtures. Including daily life indoor lighting.
(led tri-proof light, led high bay light, led street light, led downlight, led flood light,led gas station light,more.)
3. Are you factory or trading company?
We are a factory, we provide OEM services. Some famous foreign supermarkets and we often collaborate.
4. You have the ability to do independent research and development?
Our engineering department has 5 people, we have the research and development capabilities.
We also collect regularly each customer feedback, product improvement and new product development.
We also hold monthly new product launches.
5. If I have a question I would like advice on how to contact you?
You can directly through major inquiry and send e-mail to consult us.
6. What will you provide services?
If you do not mind, you can tell us the following information, you are factories,wholesalers, purchasing, dealers, consumers or do engineering, design, or home. We can provide a detailed explanation to you. You will also patiently answered every question. We have established a customer complaint side, if you are not satisfied with our service, you can directly tell us via e-mail or telephone. We answer all questions for you.