8.4 inch interface colorful touch screen fractional co2 laser equipment for hospitals / clinics / beauty salons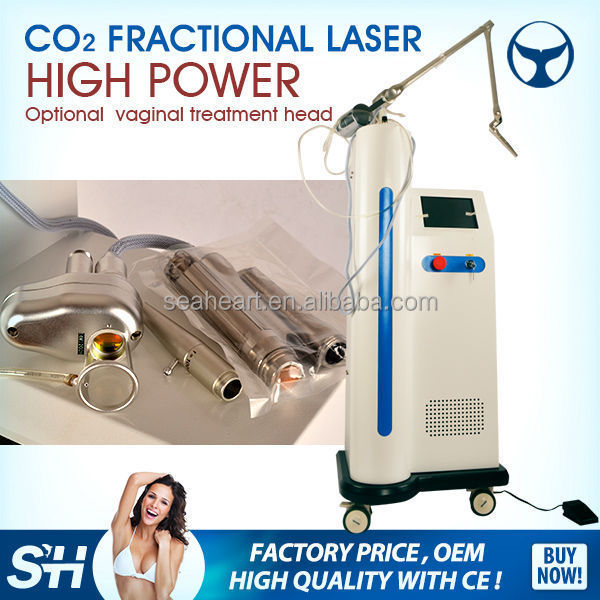 Co2 Fractional Laser is a mature technology, the related machine can be used for skin resurfacing and vaginal tightening.So the machines can be widely used in hospitals,clinics,beauty salons and so on.
Treatment Scopes
Skin Resurfacing
Fractional ablative CO2 resurfacing delivers 10600nm laser in fractional manner into the skin while leaving the untreated surrounding areas intact. Laser creates microscopic thermal dot on surface and performs within tissues,offering improve skin tightening, age spots, fine lines, acne scars, stretch marks removal and vulva rejuvenation.The untreated tissue helps to accelerate the healing process and rejuvenate the skin by promoting micro-circulation and new cell genesis.
Vaginal Tightening
Fractional CO2 laser 10600nm is a very mature technology in the market. It creates microscopic thermal dots on the skin.These dots serves to enhance vaginal muscle tone, strength, and elasticity, while the intact skin helps these thermal dots recover.It has an automatically 360 degree rotation articulate arm probe. It emits laser energy at a controlled depth inside the vaginal mucosa and achieve the functions of tighten vaginal, improve vaginal dryness, etc.
Advantages
1.Depending on the particular vaginal structure, soft and delicate patented handle was developed to enhance the customer comfort in the course of the treatments.
2.Dual clean protective disposable speculum, 100% prevent against cross-infection.
3.Stable laser output , uniform nanoparticles point emission, to make sure the treatment gently and painlessly.
4.Full automatic energy output by 360 degree, avoid poor results and discomfort of the patient due to improper operation of practitioner.
5.Utilize special fixture to care every woman's special area.
6.Dual CO2 stable operation platform, Dual function, Independent system, Fractional Laser (continuous, pulsed and fractional emission) and Vaginal Rejuvenation.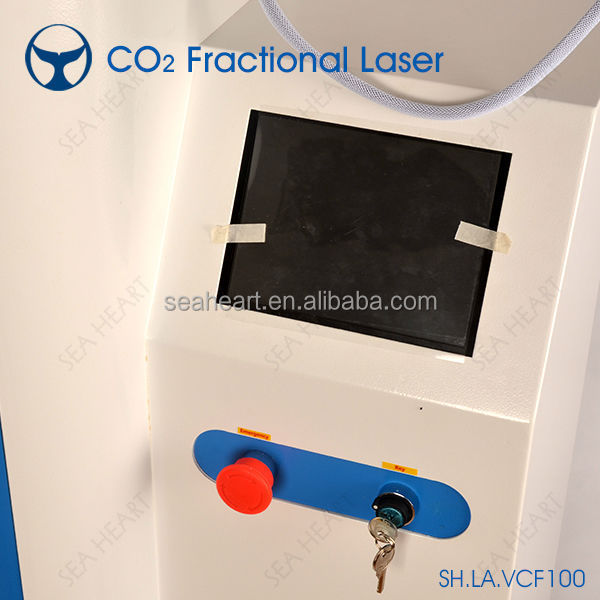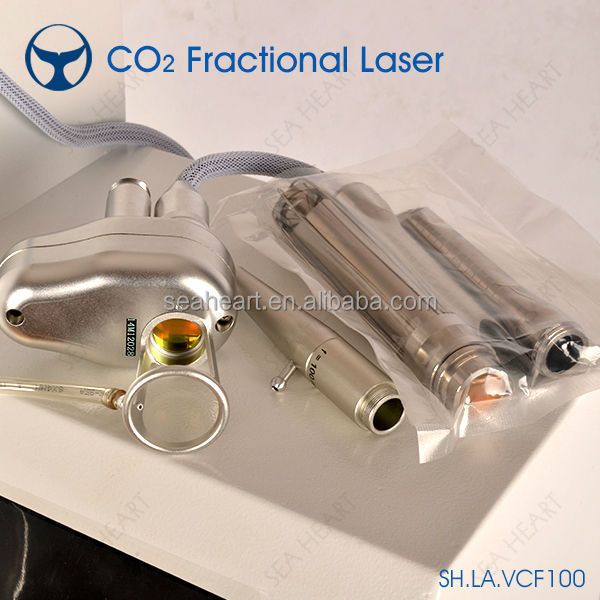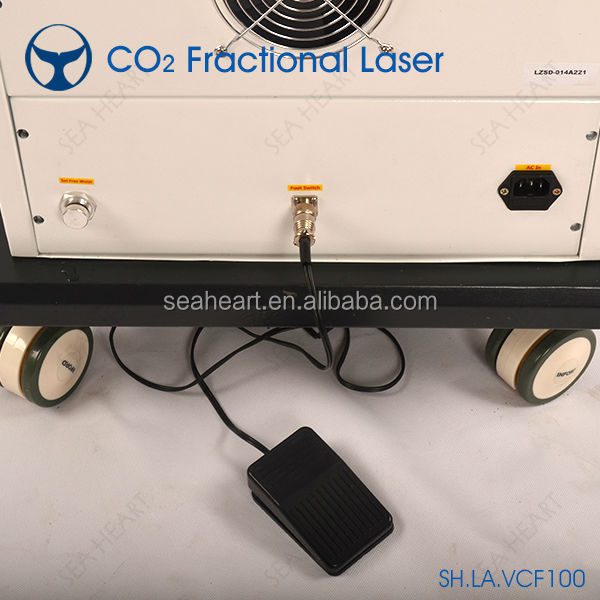 Parameters

Laser Type

Carbon Dioxide Fractional Laser

Laser Wavelength

10600nm

Laser Power

Up to 40W (optional)

Light System

7 joint arms

Pulse Duration

100-5000us

Facula

Single mode

Focused Diameter of the Beam

0.25mm

Focal Areav

0.05mm²

Scanning Mode

Sequence, Random, Parallel (Switchable)

Scanning Shapes

Triangle / Square / Rectangle / Round / Oval / Hexagonal / Linear

Interface Colorful Touch Screen

8.4 inch

Refrigerating System

Air-cooling, Water-cooling
Our Main Product Included:
♦ Permanent Make Up Machine ♦ Picosecond Laser ♦ 808nm Diode Laser Hair Removal
♦ Long Pulsed Nd Yag Laser ♦ Derma Pen ♦ OPT SHR IPL RF Machine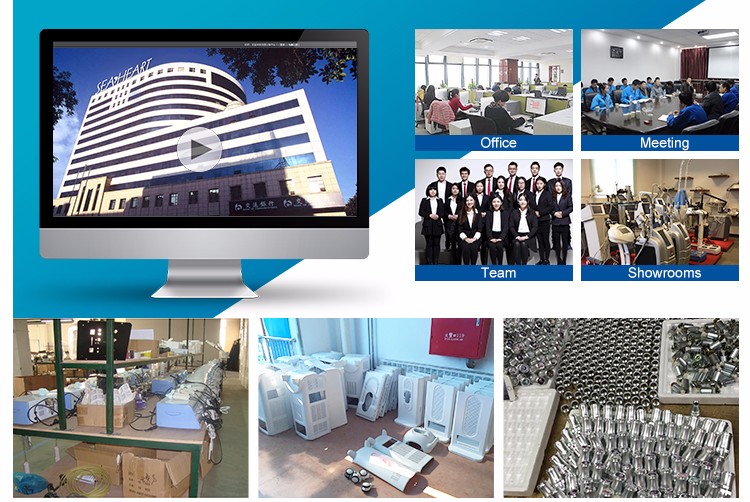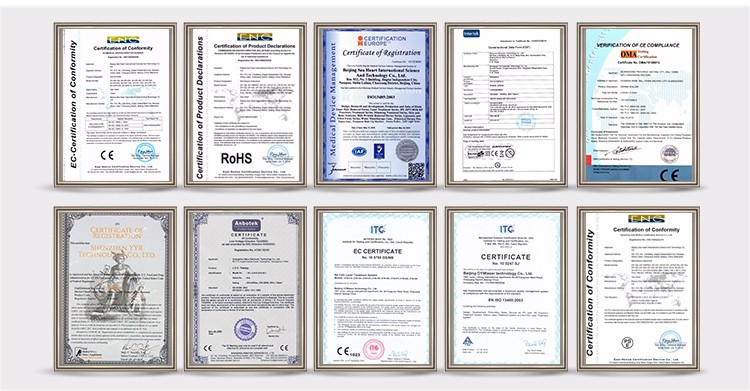 SEA HEART Group Limited is a professional manufacturer of beauty equipment,including derma rolling system, HIFU,OPT IPL, RF & E lights, laser lights, Skin&body Analyzer,LED lights and slimming machines. We have been manufacturing equipment for some Top Medical Groups from Spain, Korea and Germany with the term of OEM since the year of 2003. Our company has got independent import and export rights. Thus, we can distribute several kinds of equipment to clients globally. Some of our, , products have got European CE, ISO9001:2001, ISO13485:2003 and other certifications.
After more than 10 years of development, our products have been widely recognized by international customers from all over the world, such as Southeast Asia, the Middle East, Europe and America.