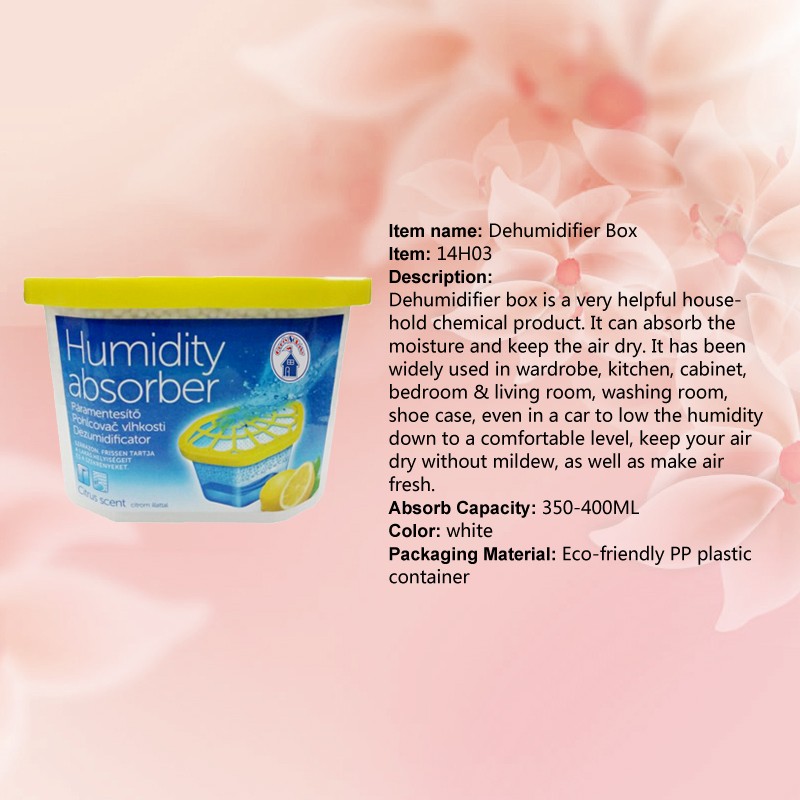 Application:
Use to absorb excess moisture in closet kitchens, bathrooms, laundry room, lockers, campers RV's, boats & automobiles or anywhere excess moisture accumulates. After use, break the moisture-permeable film and discard the collected liquid as waste water and dispose of the container.
Direction for use:
1. Remove the aluminum seal.
2. Do not break the moisture film under the aluminum seal.
3. Place the container in the area to be dehumidified.
4. Place the container upright at all times.
5. When liquid reaches the replacement mark discard container and replace which a new closet dehumidifier. Absorption capacity 500ml (converted water at 25C, 80%humidity).