q tip dispenser cotton tip pointed cotton ear buds
Product name:

q tip dispenser cotton tip pointed cotton ear buds

Tips material:

100% nature pure cotton

Tips specification

diameter1.2mm*length4.5~5mm

Stick material:

high quality plastic/wood/paper

Stick specification:

plastic:diameter2.4mm*length70mm; wood:

diameter2.2mm*length68mm

price

FOB NINGBO/CIF/CFR

Package:

different piece with different,please cotact with us for more details

Colour:

tips:white;plastic stick:all colour are available;wood:nature

Grams

16-23g

factory:

cotton buds manufacturers in China

Packing:

most are packing by Automatic swab Machine
♦ Main products:palstick cotton buds,wooden stick cotton buds,toothpick and cotton pads.
♦ OEM/ ODM/ OBM is available. R&D team is ready to match up your requirements.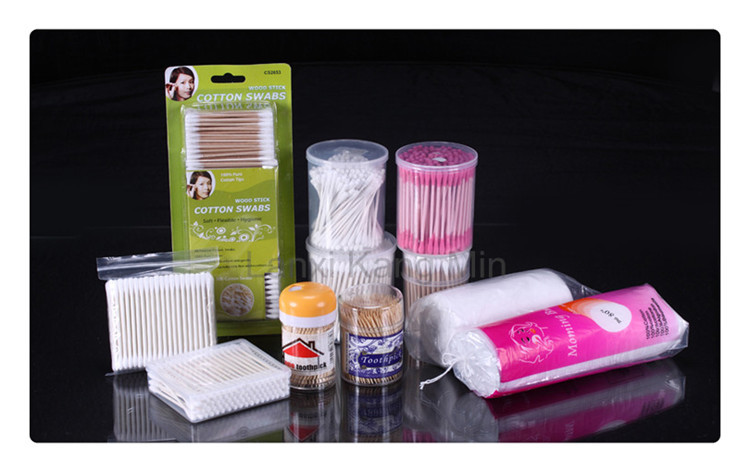 ♦ Provide all kinds of cotton swabs with different materials and levels for clients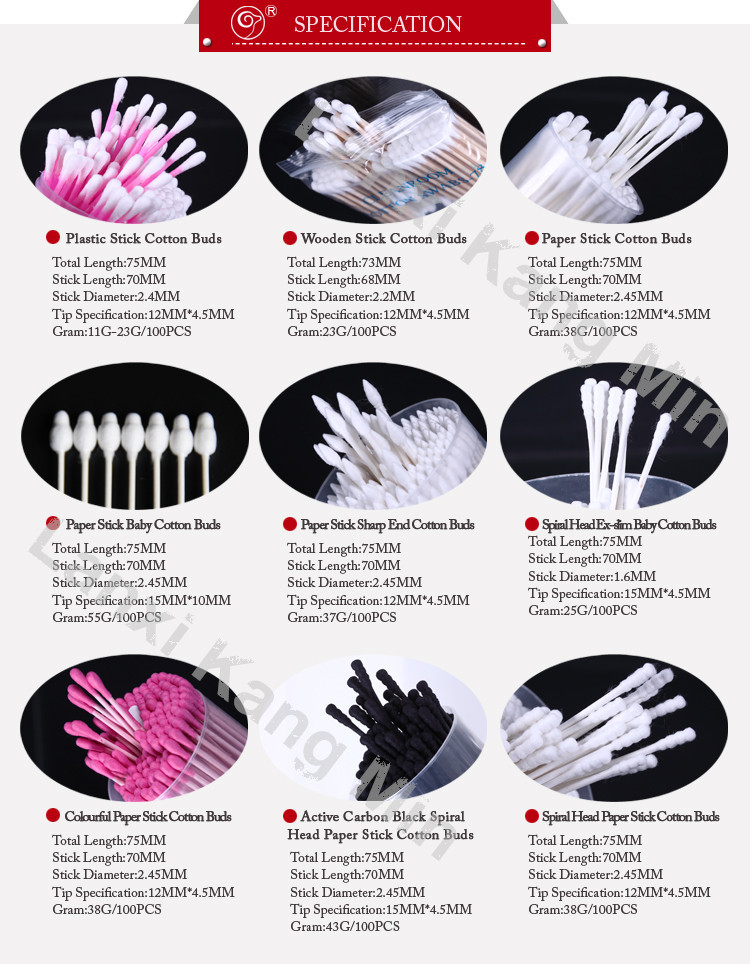 ♦ Using the most advanced equipment and with the most stringent requirements.
♦ We inspect incoming materials and control product quality step by step for providing consumers the highest quality products.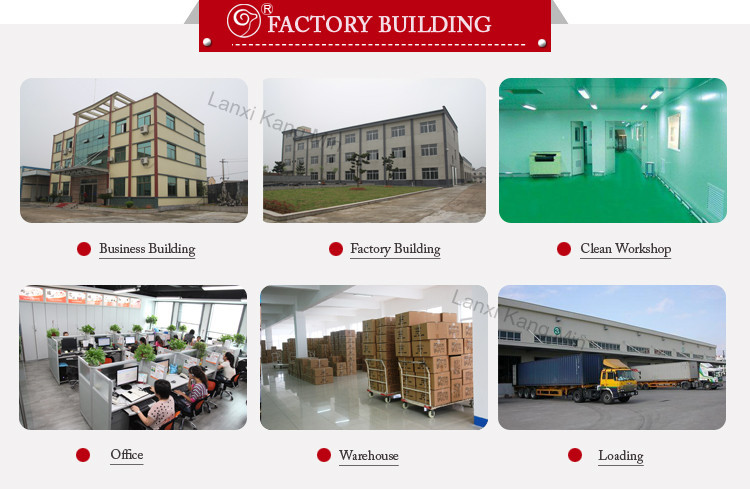 ♦ Established in 2008,specialized in R&D and product all kinds of cotton swabs
♦ Certified by ISO14001:2004,SGS quality test
♦ Follows China Hygienic Standard GB15979-2002
♦ With 6 years' practice and experience
♦ Have clients from all over the worlds, win a high admiration from them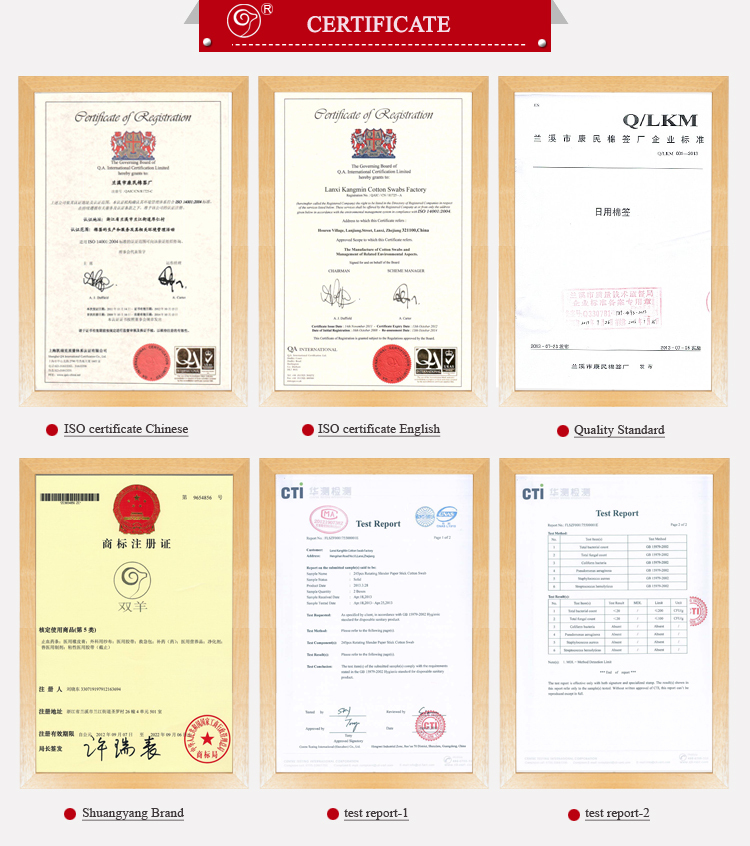 ♦ We have a dynamic export sales team with an export sales experience
♦ Ensures the effective, efficient and satisfying communication and service to customers
♦ We have a month production capacity of 5x40' HQ containers
Our words to customers:YOU WIN!WE WIN!