Powder metallurgy car parts mechanical seal by stellite 6
Materials of our valve seats
Cobalt Based Alloy
---Excellent wear and corrosion resistance even at high temperature up to 800℃
Brand

C

Mn

Si

Cr

Ni

Mo

W

Co

Fe

P

S

Density

(g/cm3)

Hardness

(HRC)

TOPS 3

2.0-2.7

1.0

1.0

29-33

3.0

11-14

Bal.

3.0

≤0.03

≤0.03

8.55

51-55

TOPS 6

0.9-1.4

1.0

1.5

27-31

3.0

1.5

3.5-5.5

Bal.

3.0

≤0.03

≤0.03

8.35

38-44

TOPS 12

1.1-1.7

1.0

1.0

28-32

3.0

7.0-9.5

Bal.

3.0

≤0.03

≤0.03

8.40

44-49

TOPS 20

2.2-3.0

2.0

30-34

3.0

1.0

14-18

Bal.

3.0

≤0.05

≤0.05

8.65

53-59

TTG 25

2.2-2.8

1-3

27-32

7

Ta/Nb

14-19

Bal.

2-5

8.84

57-60

TTG 35

3.3-3.8

1-3

27-32

7

Ta/Nb

14-19

Bal.

2-5

8.80

60-63

T400

0.04

2.5-2.7

8-10

27-29

Bal.

55

T800

0.04

3.2-3.6

16-18

27-29

Bal.

58
Dimensions of our valve seats
API Valve Seat Standard
No.

Specifications

Dimensions

OD/ID×H (in)

Weight

(g/pc)

1

VII-106

0.793/0.460×0.500

22.81

2

VII-125

0.918/0.550×0.500

29.55

3

VII-150

1.168/0.670×0.500

49.53

4

VII-175

1.388/0.825×0.500

68.13

5

VII-200

1.478/0.960×0.500

69.05

6

VII-225

1.720/1.060×0.500

100.34

7

VII-250

2.010/1.310×0.500

127.04

8

VII-375-1

3.072/1.700×0.750

536.94

9

VII-375-2

3.072/1.880×0.750

484.12
Note: The unit weight is only for reference. The actual weight might have some variations.
The above specifications can not cover your demands? No problem. Just tell us what you want. Our design and production capability can make it completely as your needs.
Send your inquiry details in the below for free sample , Click "Send" Now !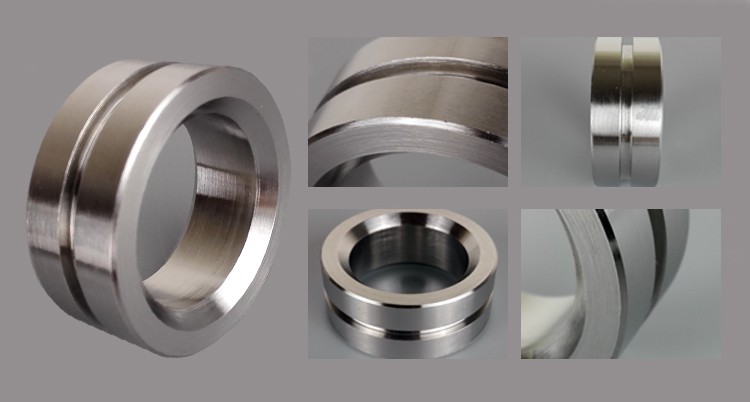 Advantages of our valve seat
1. High temperature resistance
The strength keeps stable up to 800℃ and it can even momentarily used at 1200℃.
2. Wear resistance
Due mainly to the unique inherent characteristics of the hard carbide phase dispersed in a
CoCr alloy matrix, it has exceptional wear and galling resistance.
3. Corrosion resistance
This exellent and lovely property allows this kind of material parts to be used in oil&gas, slurry, acid
liquid and any other mediums.
4. Production process
Powder metallurgy pocess, it has better strength than casting parts, better granule structure and
avoiding the troubles caused by casting defects.