Linsn TS802D Full Color LED Display Sending Card Synchronous.
Model 802 can max support 2048*1152pixels
Product features:
Display type

supports full-color, dual-color and single color led display

Display mode

640*480 800*600 1024*768 1280*768 1280*800 1280*1024 1440*900
1440*1080 1600*1200 1680*1050 1728*1296 1920*1080 1920*1200
2048*1152 2048*1280

Pixel

802 sending card max supports 2048*640

Cascade function

Through the dig switch on 802 sending card, several 802 sending cards
can be easily cascaded to support a super large led display

Audio Transmission Function

802 sending card sends audio data using network cable,
and Function board outputs audio signals to the display. Double 24bits
64KHZ hi-fi digital signal to analog signal or analog signal to digital signal,
making display have the perfect video effect.

Sending card rotation function

In Sender setting, sending card has 0, 90, 180, 270 degree rotation function

Sending card U/D port flexibility




for carrying half width or half height

For example, TS801 can max support 1280*1024 with two ports

Sending card zoom in/out function

In Sender setting, the ratio of width and height can be set to realize zoom in or zoom out

Multi-display synchronous and combination functions

One sending card can control multi-displays, realizing displays combination, synchronous display, and independent play.

Supporting 10-bit colors

The seventh supports 8-bit colors: 256*256*256=16777216 kinds of colors.
The eighth supports 10-bit colors: 1024*1024*1024=1073741824 kinds of colors.
It needs to work with our video processors using the 30 bits TTL.

Matching Software

led studio V9.0 or above
What is Included:
1 x linsn sending card
1 x DVI cable
1 x USB cable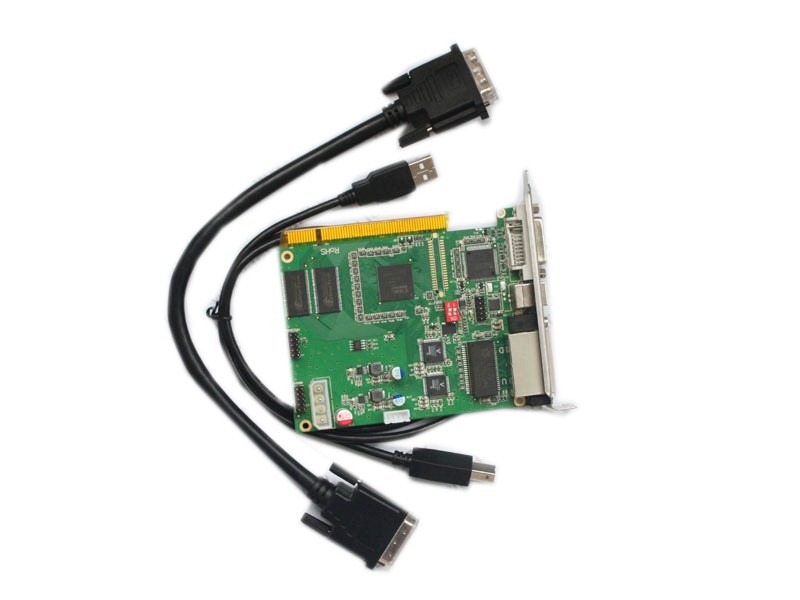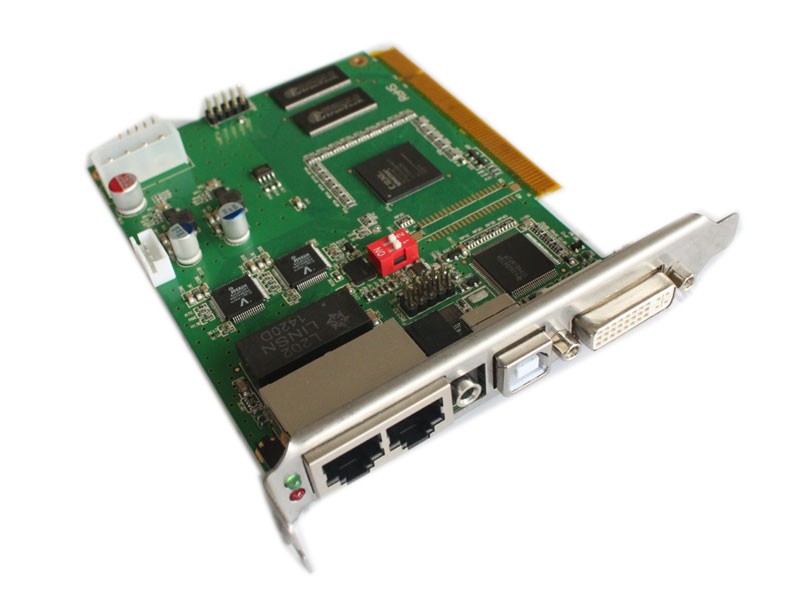 Description of Linsn RV908T
RV908T is the upgrade product for RV801 and RV801D, fully compatible with RV801, supports all features of RV801
The RV908T have 12 PCS HUB75 it's self, no need HUB card anymore.

Compared with the RV801 to add the following features
1. supports HDMI 12 bit color input (need the sending cards TS901)
2. a 18-bit signal processing, maximum 18-bit (260,000) gray for red, green and blue
3. single card maximum support 1024X256 pixels, 1024-level single point of color correction
4. supporting single card color space conversion
5. support RCG file read-back
6. support program copy
7. support hot backup for dual receiver card, used for very more performance LED screen
8. support fault detection supports pixel (IC support required)
9. supports the network cable error test
10. supports the ribbon cable fault detection
11. supports the cabinet door monitoring
12. two fan speed monitoring
13. three-way voltage monitoring, system, two-way external enclosure power supply
14. temperature monitor
15. humidity control (to be purchased separately and humidity sensor)
16. smoke monitoring (to be purchased separately smoke module)
17. Passed the EU CE-EMC standards.