Injection grade polystyrene granules prices/ high impact polystyrene hips plastic material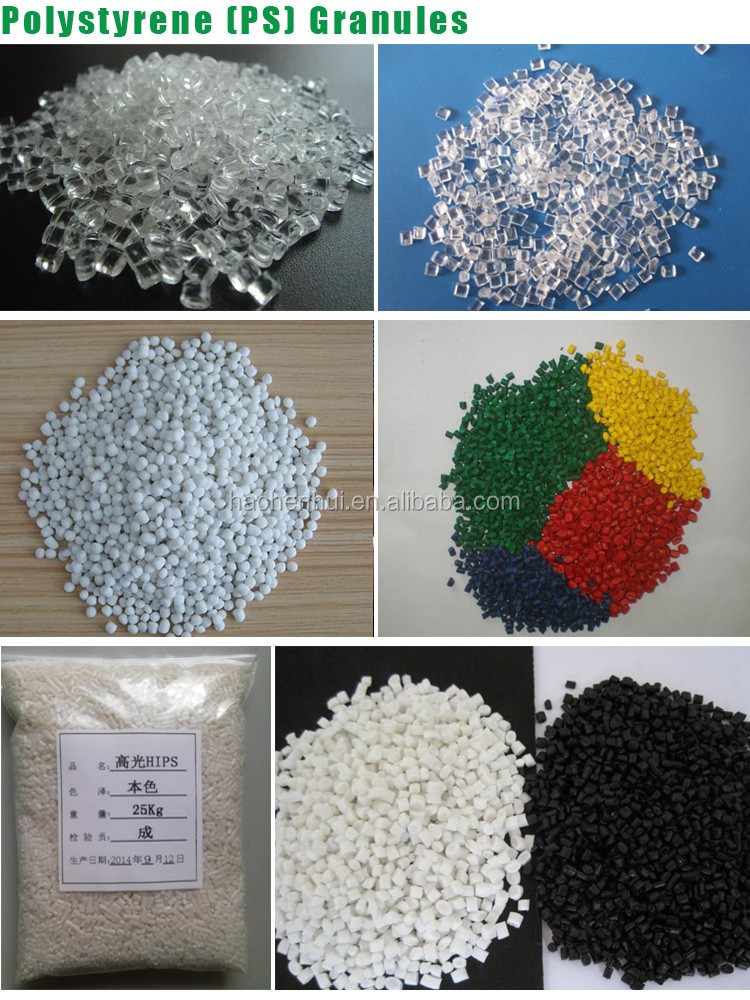 Product Description:
Polystyrene (PS) granules: is composed of styrene monomer (SM) polymerization, can be synthesized by a variety of synthetic methods, the current industry mainly by bulk polymerization and suspension polymerization.
Polystyrene(PS) is a thermoplastic non-crystalline resin, mainly divided into general grade polystyrene (GPPS, commonly known as through benzene), impact grade polystyrene (HIPS, commonly known as benzene) and foam grade polystyrene (EPS) .
1. Polystyrene foam (Expanded Polystyrene referred to as EPS) is a light-weight polymer. It is the use of polystyrene resin into the blowing agent, while heating to soften, produce gas,forming a hard closed-cell structure foam Plastic.
Impact resistant polystyrene (HIPS) is an impact resistant polystyrene product produced by adding polybutyl rubber particles to polystyrene.
PS products use grade :
1). PS Injection Molding Grade
PS injection molding grade can be used to make shells of cassette boxes, videotape boxes and disk boxes , TV sets and recorders, liners of refrigerators, parts of washing machines, lamp shades, food plates, cups, instrument shells, optical instrument surface, parts of electrical appliances, foaming products, etc
2). Biaxial Oriented Polystyrene(BOPS)
BOPS is mainly used to produce BOPS film. This film has high tensile strength, rigidity, good luster and transparence. It is nontoxic, odorless and pollution-free. It can also be used to make stretching sheets, liquid tonic trays, injection medicine trays and food trays.
3). PS Resins for Optical Filber
PS optical fiber grade is mainly used to produce plastic optical fibers and light guide plates for decorations. It can also be used in the production of boxes of cassettes and videotapes, lampshades, food plates, cups, instrument shells, optical instruments, parts of electrical appliances, etc.
4). PS Resins for Building Heat Insulator
PS resins for building heat insulator are mainly used to produce PS thermal insulation sheets through extrusion foaming. The products made from it are widely used in thermal insulation of building industry.
5). High Impact Polystyrene(HIPS)
HIPS can be used to produce the shells of electrical household appliances, toys, automobile parts, daily necessities, etc. HIPS has excellent impact resistance, rigidity,electrical insulating property, corrosion resistance and dyeability.
6) General purpose polystyrene (GPPS)
GPPS, can be used for daily necessities, electrical appliances, instrument housings, toys, lamps, household appliances, stationery, cosmetics containers, indoor and outdoor decorations, fruit plate, optical parts (such as prism, lens) lens and molding, Lamps, telecommunications accessories, electric frequency capacitors film, high-frequency insulation materials, television sets and other containers, waveguide, chemical containers.ade is mainly used for making rotomolded products, large-sized outdoor toys, storage tanks, roadblocks, etc.
7) Expandable polystyrene (EPS)
EPS has also been used for a large number of decorative materials, film and television scene layout, character modeling, marine life jackets and buoys. In particular, large foam sheet market demand is very large, as color steel sandwich panel, steel (board) grid composite light panels, wall outside the paste board, roof insulation boards and geothermal panels, it is more widely Used in the field of housing construction, for insulation, heat insulation, waterproof and moisture-proof materials on the ground.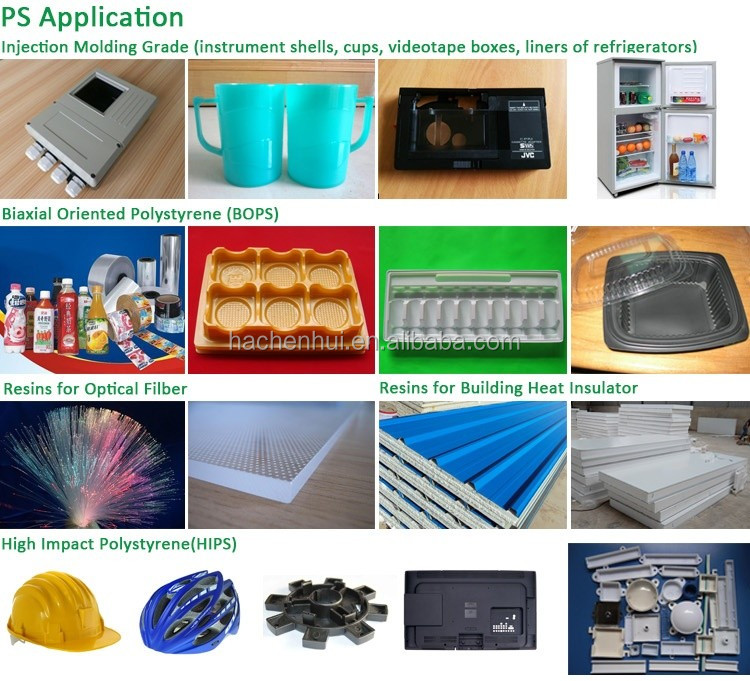 Package & Storage:
1. Packing: 25Kg/bag internally film-coated polypropylene woven bags.
2. Storage : The resin should be stored in a drafty, dry warehouse and away from fire and direct sunlight. It should not be piled up in the open air.
3. Transportation : During transportation, the product should not be exposed to strong sunlight or rain and should not be transported together with sand, soil, scrap metal, coal or glass. Transportation together with toxic, corrosive and flammable substance is strictly prohibited.
- Samples: Free samples, buyer in charge of shipping cost.
- Payment: L/C, T/T, Western Union, paypal,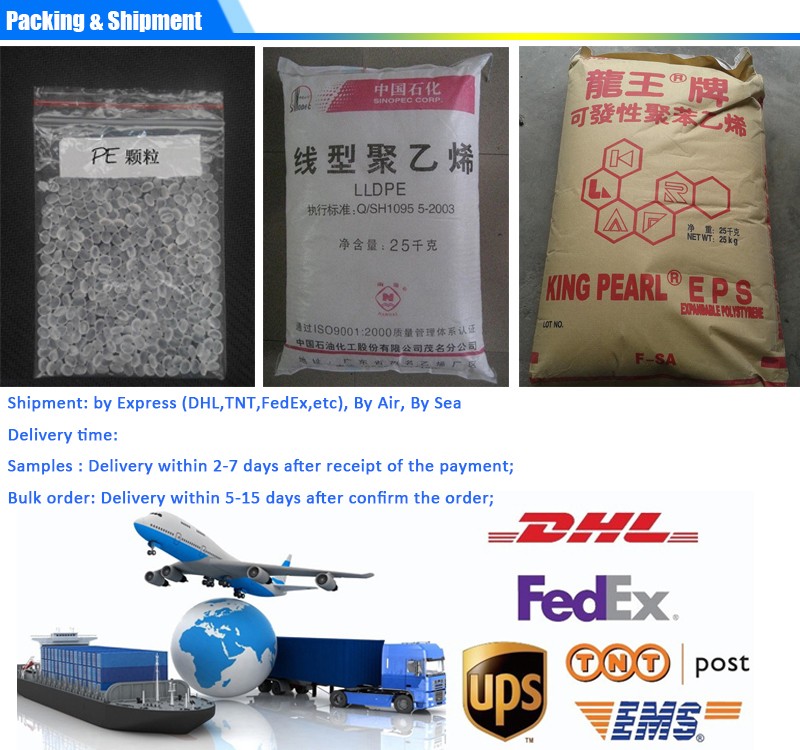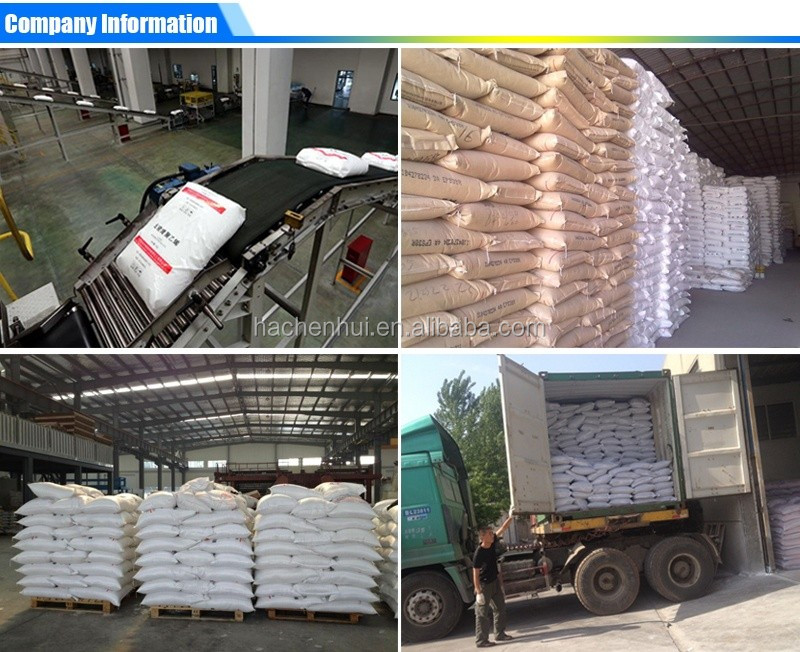 Advantage:
- Our quality assurance system is based on SINOPEC.
- Products are exported to all over the world: USA, Europe, South Asia, Middle East and so on, also has established long term and stable business relationships with our customers.
- Any inquiries will be replied within 24 hours.
- Quick response and fast delivery
- High quality, Preferential price