Feiyide Electroplating Machine Industrial Oven for Gold Plating
It is designed for drying electroplating parts after plating.
1.designs can reach the Max effective volume with PC temperature controller. High accuracy of temperature controlled.
2. .The air-tightness of the chamber door is adjustable, with a wholly-shaped silicon rubber door sealing loop; so as to guarantee in-chamber high vacuum.
3. Storage, heating, experiment and drying can proceed under the condition of without Oxygen or be full of inert gases environment will not lead to the substance to be oxidation.
4. Shorten drying time (drying time saving above 50% than other brands)
All of our machines use high-quality imported material and most advanced
equipment production technology .
We also have highly skilled and experienced workers and standardized production process.So we can provide customers with the most excellent and suitable service.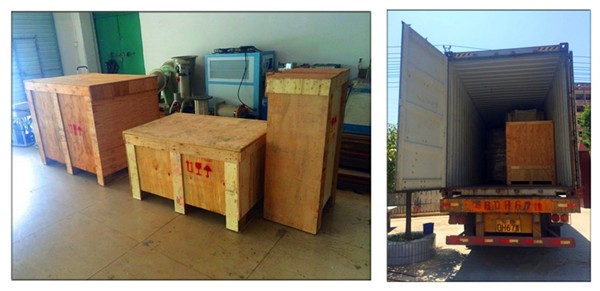 Packing: According to the different products and quantity are packed in a wooden container, such as 20GP/40GP/40HQ
Shipping: By sea or according to the special request of the buyer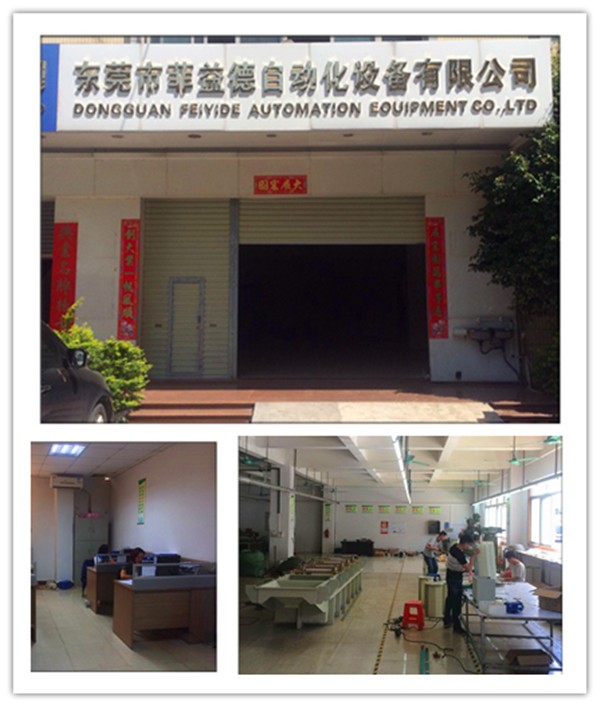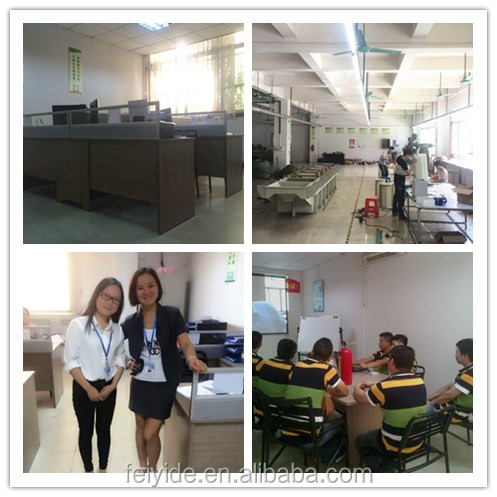 Dongguan Feiyide Machinery Equipment Factory is a professional manufacturing enterprise which collects together R&D, production and sale. we've been in this field for decades,Our company aims to further research and development of plating equipmentand provide customers with the most excellent and suitable service. With the core of "Pursuing excellence, customer first",we constantly improve the metal plating technology aiming to be the best suppliers of electroplating industry and providing electroplating industry with the best plating technology.
Based on high-quality imported material and the most advanced electroplating production technology. We have gradually formed a standardized production process, developed a series of electroplating equipments and other related auxiliary equipment. And now, we are specialized in making plating machines such as plating line, plating tank, plating barrel and water/gas treatment plant. Auxiliary equipment includes high-frequency switching power supply, filter, heater, temperature controller, titanium basket, oven, industrial water purification machine, chiller, etc.
With the innovation of technology, the general customers' support and trust, there will be developing prospects. Our company sincerely hope to achieve a win-win situation with you and create a bright future hand in hand.
Why choose us?
1. Advanced technology
We have a good cooperation with first class chemical liquid supplier, so we can provide environment-al, economic design and suitable process design for production.
2. Optimized electroplating products' design
We have optimized design system for plating tank, plating barrel and plating line, framework and
control system. Over 15 years design and construction experience.
3. Using high-quality material and equipments
4. Provide process training
We offer training course of technical certification for customers and the directors are with over 10 yea-rs' experience.
5. Service assurance
We provide 7*24 hours multilingual services(Chinese, English, French, Russian, Arabic, Japannese).
Global Location
Large storage warehouse
DMS equipments: online failure analysis and maintenance system.
1.Q: We need plating machine for ×××, could you send me a quotation?
A: Because plating machine is always customized for different products, we'd like to send you quotation and make the design for you based on knowing detailed information from you first.
2.Q: What is the necessary information you need for design?
A: The plating prosess you have had, The capacity of your per products, The material, weight, size, and surface area of your per product, The thickness of plating layer, Your working hours per day, Type of salt spray test and time, Workshop dimension and so on
3.Q: What's the lead time for one project?
A: It usually would take about 15-30days for production and the time is based on specific projects.
4.Q: How can I carry out my work if I plan to set up a new plating line?
A:It would be better if we could communicate with your chemical liquid supplier on the process details first. Besides, professional engineer is also important for your project.