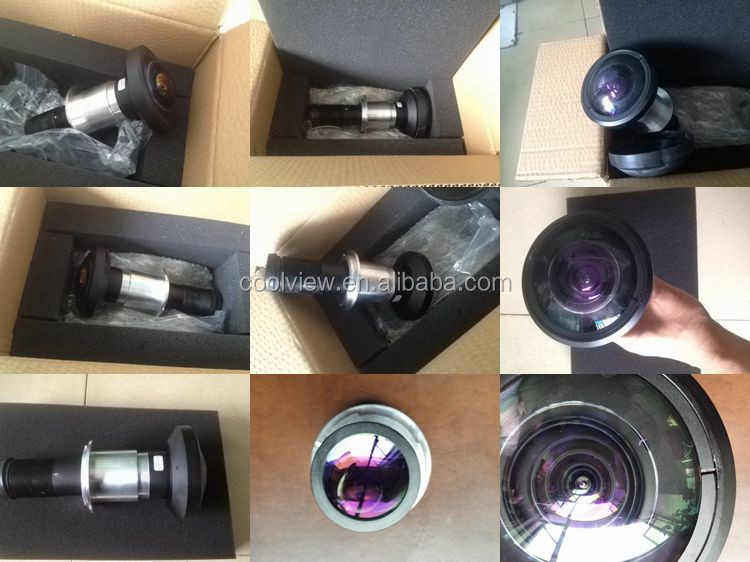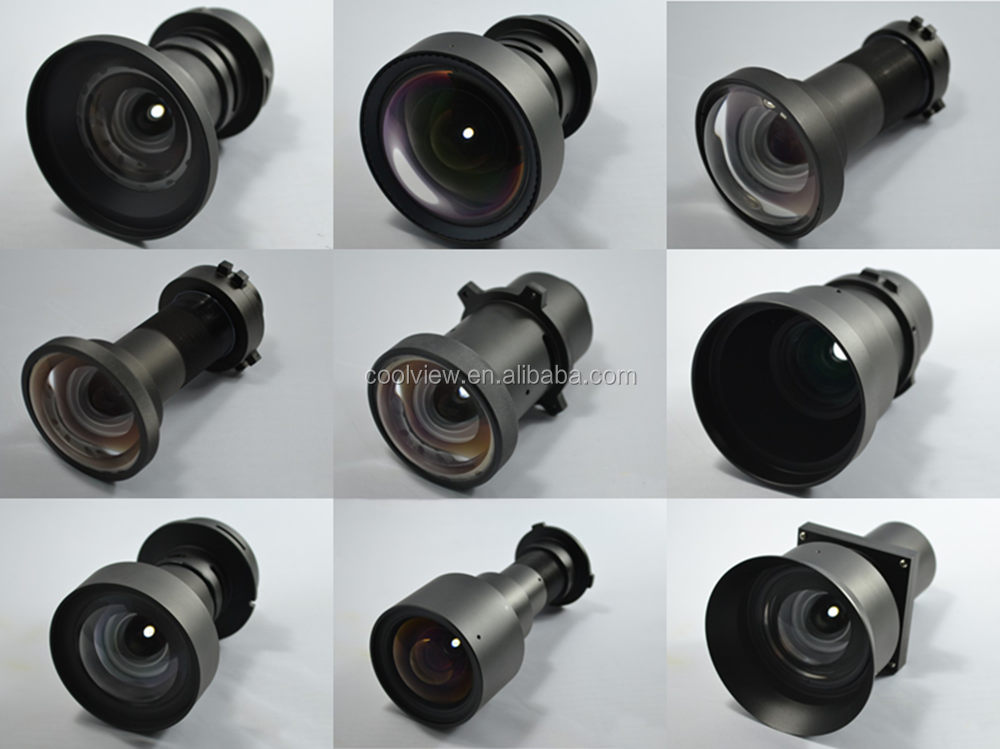 Specifications for Fisheye lens
360 degrees Circular Fisheye lens Compatible to all Brand projectors High quality low cost
A fisheye lens is an ultra wide-angle lens that produces strong visual distortion intended to create a wide panoramic or hemispherical image;
Fisheye lenses achieve extremely wide angles of view by forgoing producing images with straight lines of perspective (rectilinear images),
opting instead for a special mapping (for example: equisolid angle), which gives images a characteristic convex non-rectilinear appearance.
Technical data for Fisheye lens
lens Name
CV- FLS13190
F-number(F/#)
2.8
imageCircle Diameter
14.48 mm
exit Pupil Position
apogalacticon
Modulation Transfer Function
0.60(As the view in) 0.35(full field)
(MTF@36lp/mm)
Lateral Color
15 um
Relative lllumination
0.85
Distortion
+/-0.5%
FOV
180 Degrees
Optical length
245mm
we can also custom make lens for different brand of projector


Applications for Fisheye lens :

*Some planetariums use a form of fisheye lens to project a two-dimensional film image of the night sky onto the interior of a dome. The Navitar HemiStar 6.75 mm Fisheye lens is used for dome projection.

*Flight simulators and visual combat simulators use fisheye lenses like the Navitar HemiStar in order to create an immersive environment for pilots, air traffic controllers, or military personnel to train in.
Similarly, the IMAX Dome (previously 'OMNIMAX') motion-picture format involves

*Scientists and resource managers (e.g., biologists, foresters, and meteorologists) use fisheye lenses for hemispherical photography to calculate plant canopy indices and near-ground solar radiation. Applications include evaluation of forest health, characterization of monarch butterfly winter roosting sites, and management of vineyards.

*Photographers and videographers use fisheye lenses so they can get the camera as close as possible for action shots whilst also capturing context, for example in skateboarding to focus on the board and still retain an image of the skater.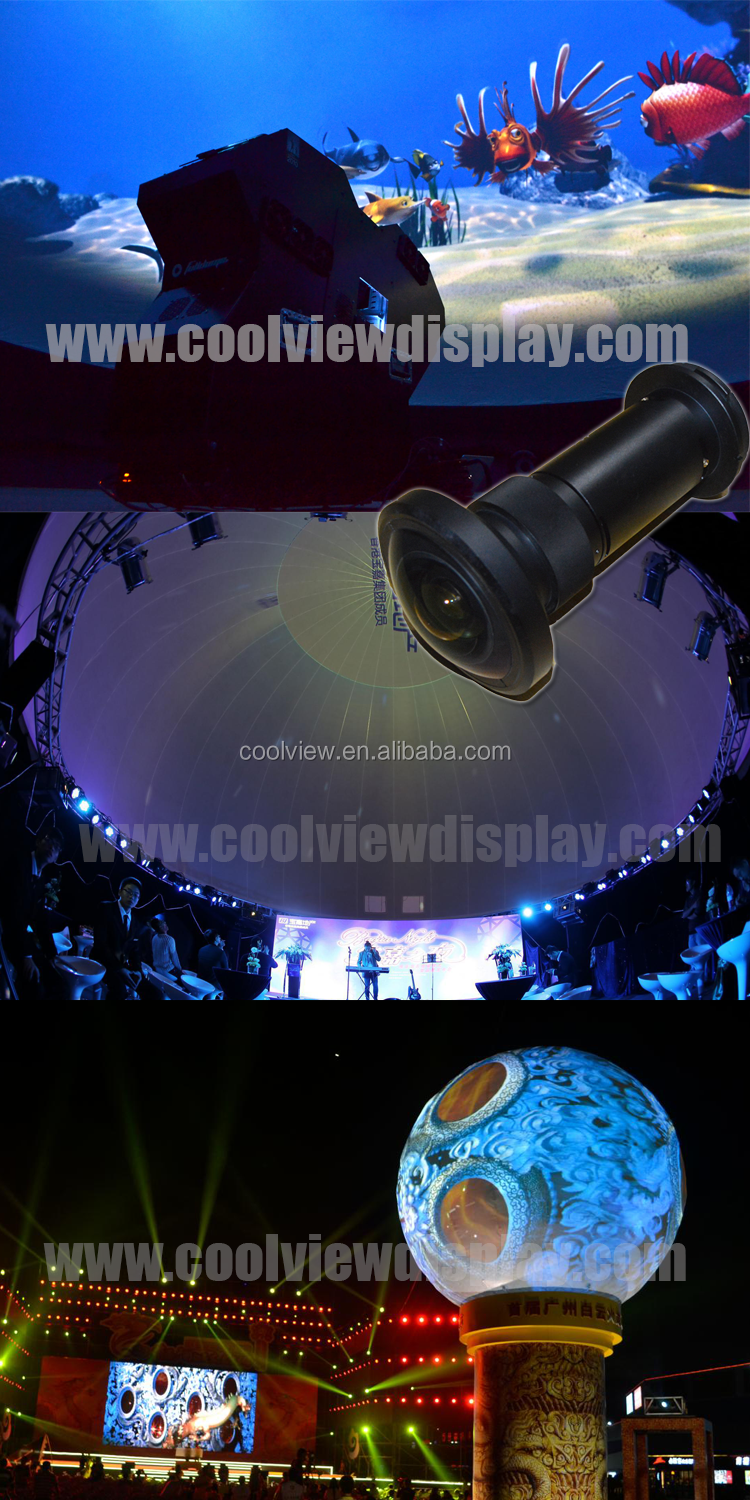 Factory for Fisheye lens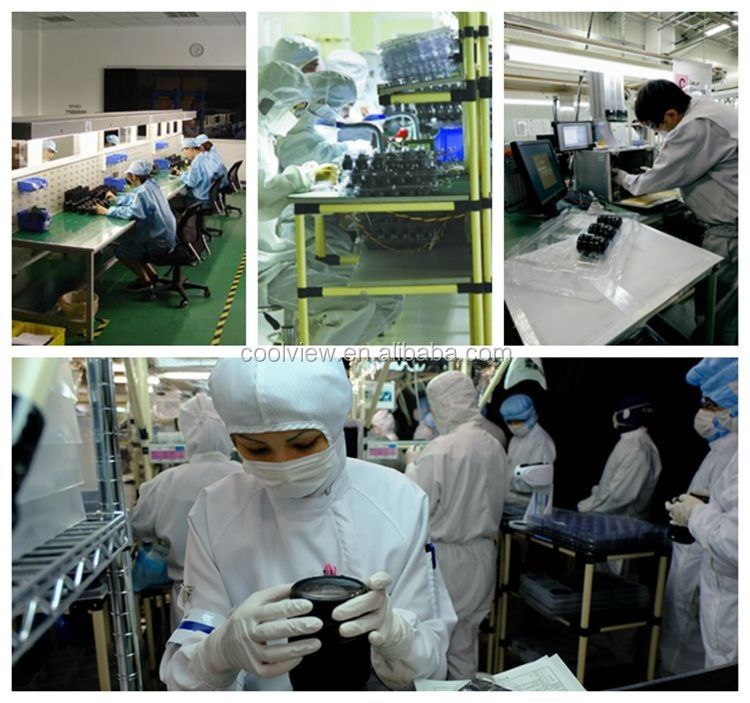 1. Why choose Coolview company?
because we have 4 years in alibaba since 2012.and we build long time business with clients all over the world ,all of them trust our quality and fulfill our products ,that's why we can stay here for long ,and do more and more better.

2.What is the after-sale service of Coolview company?
During warranty with full spare partes and if after warranty, we also provide life long support, on time products service serey.

3. is this lens can be used for 6m diameter dome projection ?
Yes,many of our customer buy it for this purpose.

4.How many years have you sold this products in the market?
4 years already since 2012
5.Can it use with different brand projector ?
we can custom the connection parts if you want use with other brand projector.

6.What payment you prefer ?
Bank transfer and Western Union.

7.Can i visit your factory ?
Welcome to visit ,you can find my contact information in this page .

8. If i broad the market ,can i be your agents ?
Yes,we want to build relationship with all local powerful distributer.Our service is good for support you do long time local service to win customer.