Give your 4-legged friend the feeling of freedom they love with this retractable leash. A soft grip handle and ergonomic design offer complete comfort while an easy one button braking system gives you peace of mind and the control you need. Fun colors coordinate to collar and accessories.
Tech Tape Retractable Lead is easy-to-use, highly reliable and has high resistance to traction.
The single ergonomic button can achieve the following:
Free running – when the stop button is released the tape unwinds and recoils automatically following the dog's movements, this allows your dog freedom of movement
Temporary stop – at any time it is possible to block the tape by simply pushing the stop button down, this prevents your dog from straying too far, allowing you to catch them up
Permanent stop at desired length – this helps to stop your dog from entering undesirable land, or going too far ahead
Complete with a soft handle, this is a great all-round lead suitable for all purposes.
Product Features:
1.Nylon cord leash in a durable plastic case with a chrome snap hook
2.Ergonomic design offers maximum comfort while walking your pet
3.Retractable design gives your pet the feeling of freedom while on a leash
3. Braking system allows you to keep your dog nearby
4.9pcs Super LED light,Can single demolition
Care and Cleaning:
Wipe Clean With a Damp Cloth, after the return to the track completely dry.
OEM & ODM available
Test:by ROHS, Belt strength test,lock button 100k times test,1.5m fall test.
Material: Body:TPR&ABS/Leash:Polyester
Color:dark blue and black
Weight of products:670g/pcs
Leash length:1.0*800cm
Body size: 19*19*4cm
For dog's weight up to:50kgs up
Large Max pull 190kgs
HS Code: 4201000090
Packing:
1pcs blister card,40pcs a ctn,45*45*45cm/G.W.:25kgs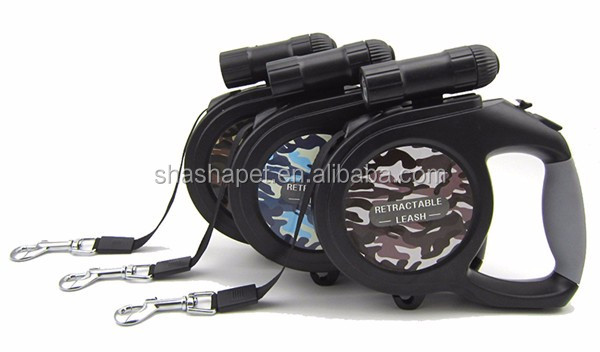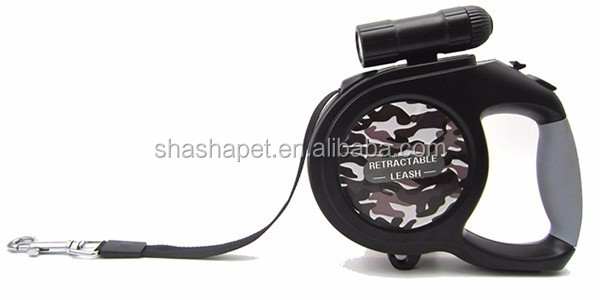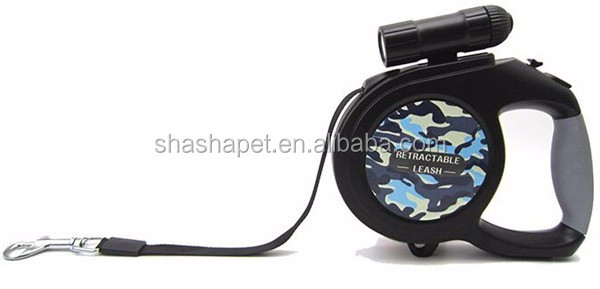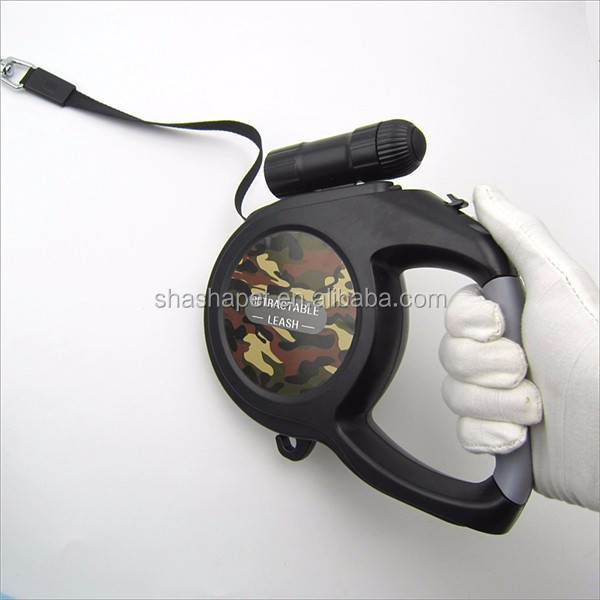 Super 9pcs LED Lamp