Parking lock brief introduction
Our simple to install and easy to use automatic parking lock allows you to protect and access your parking lock all by remote control.
With the touch of your remote control lower your automatic parking lock or parking barrier to lay flat, allowing you to drive your vehicle into your parking space.
As you leave your parking space, touch your remote control, and your parking barrier will automatically rise up to prevent anyone else from using your parking spot.
Our parking barrier is powered by a rechargeable battery which is DC 6V. It will last for about 500 uses, or about 4 months continuous use. Our parking lock comes with a recharging power pack.
Our parking lock comes with a 12 month warranty.
| | |
| --- | --- |
| Material | A3 steel |
| Input Voltage | DC 12V |
| Storage Cell | 12V 7AH |
| Weight | 10kg |
| Distance workable | ≤30m |
| Color | Orange,red,black(optional) |
| Dimension | 450*450*65mm |
| Operating time | 5---6s |
| Operate temperature | -15~+75℃ |
| Usage time/Once charging | 3 months |
Detail pictures
1. Manual control in case of no power: In case the power is off, just manually control the parking lock in emergency.
2. Alarm Against a Low Battery: If the battery is low, the parking lock will alarm to remind the owner to recharge the battery.Anti- disconnecting for Power Safety: The power connection is anti- disconnecting design in case the use misplace the battery causing short circuit.
3. Auto- repositioning: the external force could not change the sway arm position when it is vertical; when the sway arm is forced to a horizontal position, it will reposition vertically, unless the user uses remote control to put it horizontally.
4. Noise- free: The transmission design on motor makes almost zero noise, which is good for battery and motor longevity and less friction, also goods for quiet environment.
1 . When the battery is fully charged, the expected use is 300 operations or approximate 3 months assuming 2 lifts and 2 downs per day.
2 . When the battery is low and dry, an audible alarm will sound to remind the owner to charge the battery. Open the control box with the key and take out of the battery, take home to re-charge. This must be plugged into 220/240 volt power. After 12 hours' recharging, it'll be ok.
3 . In case of an emergency and the unit is standing up and will not operate, use the hex key (supplied, it's a good idea to leave this key and key of the main box in your car)
Charge the battery
Package including
| | |
| --- | --- |
| 1 PC | GAT-ABS9 unit |
| 2 PCS | Remote Controls |
| 1 PC | Charger 220±10% volt |
| 1 PC | Installation and Operation Manual |
| 4 PCS | Tamperproof bolts 50 mm |
| 2 PCS | Keys for control box |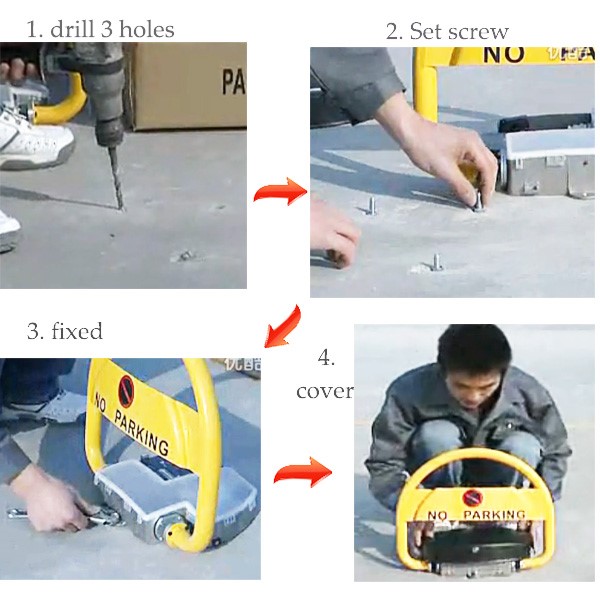 Application place picture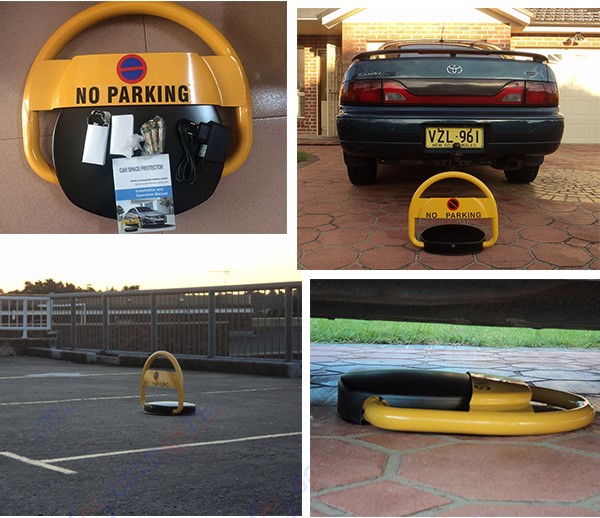 Other hot sale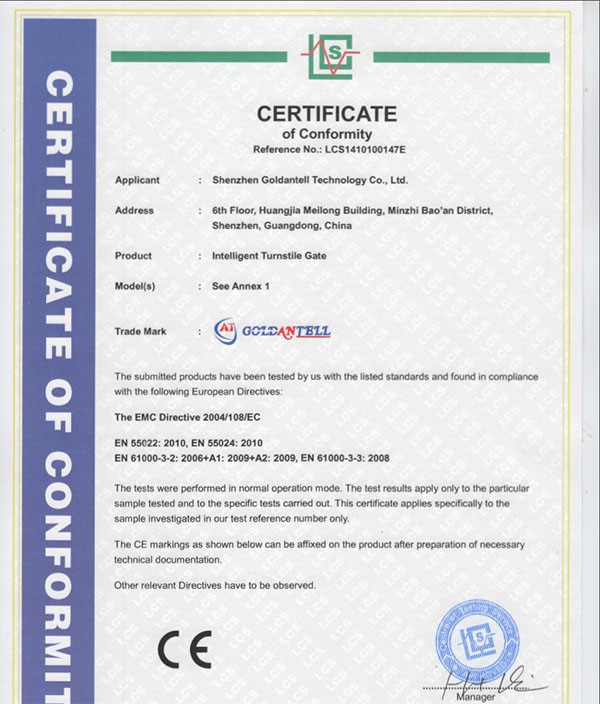 1 . How about the customer service?
1)All items have 24 month quality guarantee.
2) Custom design shape and logo, for large amount, custom logo available for free.
3)Supported by professional engineers.
4)Special discount of our distributors or agents in their area.
5)Packing in standard export carton, suggest you pack it by wooden case to protect the products
6)CE, ROSH available.
2 . How about the delivery detail?
1)When ship by sea,it normally takes 15-60 days depend on different countries.
2)We ship goods by UPS/DHL/FEDEX/TNT express which is door to door,it normally takes 3~ 5 days to arrive;
3)We can also help you ship by air cargo ,it takes about 2-7 days to arrive ;
No matter what delivery way ,depending on your actual requirements.