Pet oral care solution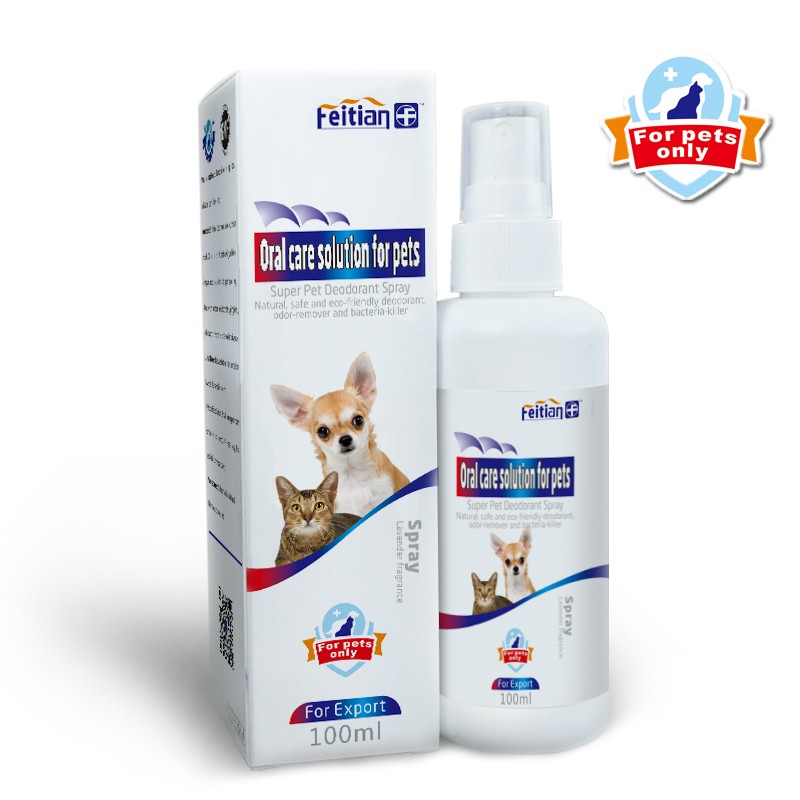 Main Ingredients: Nano silver fungicide, tinidazole, plant flavor etc.
Function: Eliminate pet mouth odor, fresh mouth. Clean the teeth, anticavity, relieve gingival bleeding, eliminate gum swelling, effective prevention periodontitis, gingivitis, pulpitis and other types of alveolar disease.
Animal Types: Pet use better after a meal or have peculiar smell in mouth.
Method of application: Break open pet mouth, , continuous press pump 2-4 times, spray this product into the pet cavity.
Manufacturer: Sichuan Feitian Animal Pharmaceutical Co., Ltd