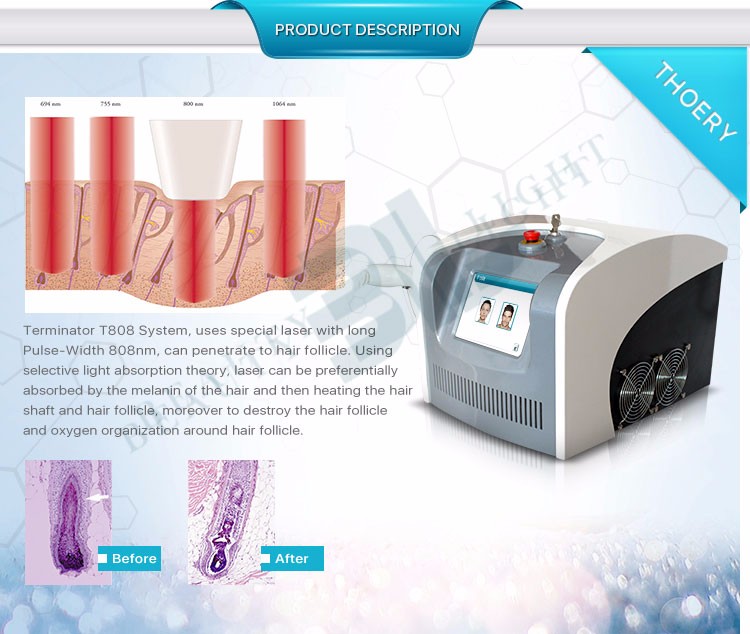 Theory
Terminator T808-D System, use special laser with long Pulse-Width 808nm, can penetrate to hair follicle. Using selective light absorption theory,laser can be preferentially absorbed by the melanin of the hair and then heating the hair shaft and hair follicle, moreover to destroy the hair follicle and oxygen organization around hair follicle. When laser outputs, system with special cooling technology, cool the skin and protect skin from being hurt and reach a very safe and comfortable treatment.
Product descriptions
-8.4 inch touch display screen,friendly to work with.
-The power module design is suitable for import and export business. It is convenient to maintenance.
-Selective preference diode laser module made in Germany, make sure stable output and good quality.
-Medical CE certification,authority guaranteed.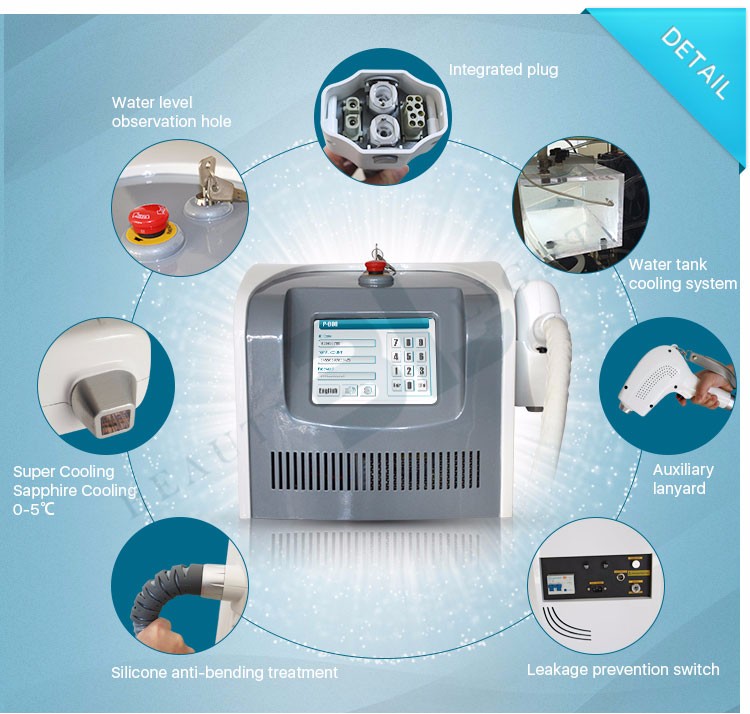 System Characteristic
1. The best laser wavelength
The 808nm near infrared laser of Terminator Hair Removal System is best for absorbing melanin so that can effect in different parts and hair follicle and reach to removing any hair effectively.
2. Long laser pulse width
Laser pulse duration is 10ms to 1200ms adjustable, can do treatment effectively special for different hair and lasting.
3. No pigmentation, used for any skin type.
Terminator hair removal system uses penetrate technology and skin absorbs fewer lasers and no pigmentation.
4. Sapphire touch cooling system can make sure that treatment more safe and no hurt to skin.
Sapphire touch cooling system of Terminator hair removal system can make sure that doctor use the maximum energy and can not hurt skin. This kind of cooling system can make sure that no hurt to skin when patients are given more pressure. As reported, the pressure can increase 30%-40% light.
5. The big spot size can prompt the treatment speed.
Terminator use 12*12mm big spot size. It makes sure that when do large area hair removal and prompt treatment speed and efficiency. Because of big spot size, it can escape from repeated treatment for hair area.
System Features
1. Widely used for any color hair.
2. Widely used for any skin type.
3. Safe and Fast.
4. International Hair Removal Golden Standard.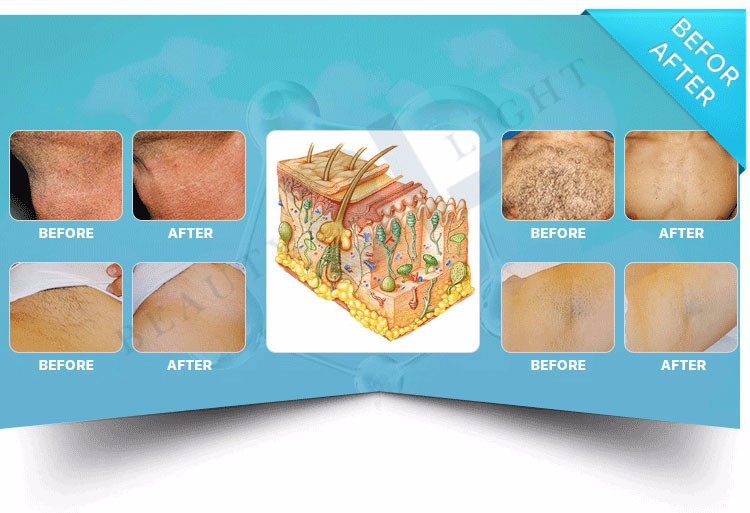 Applications
Permanent hair removal, suitable for any color hair.
Skin rejuvenation