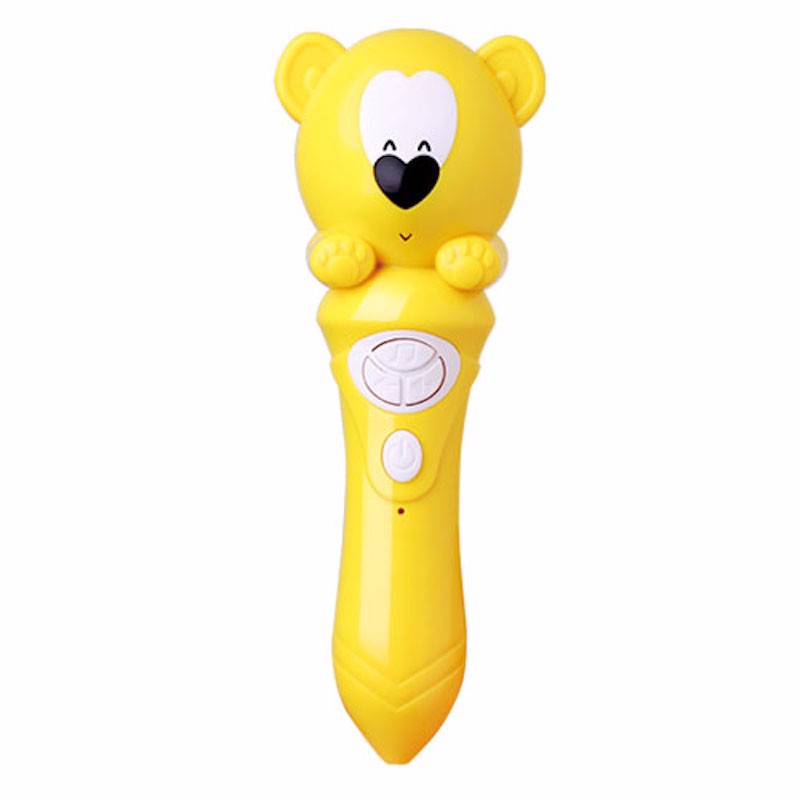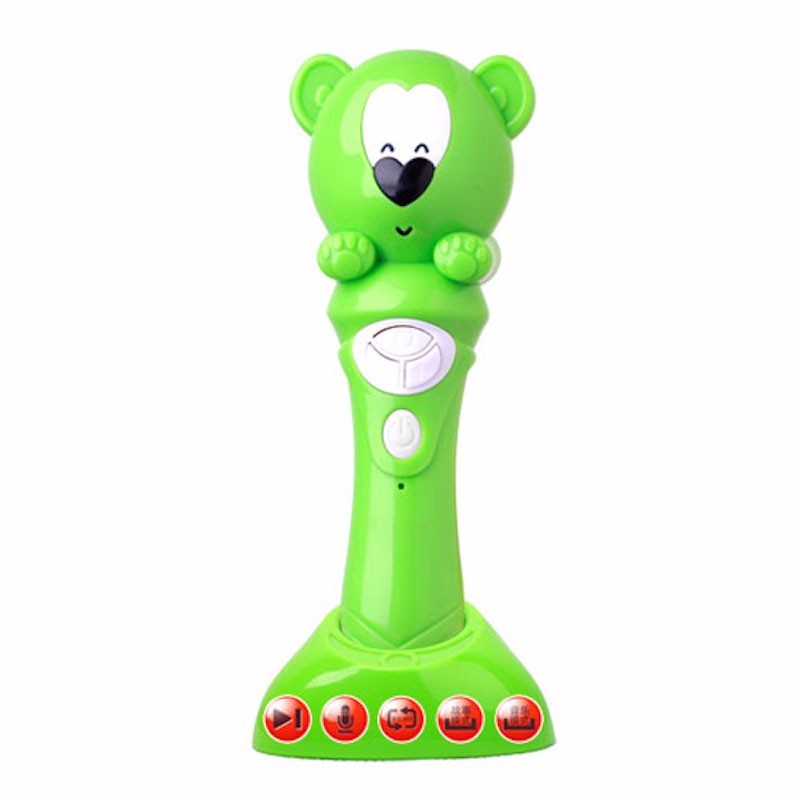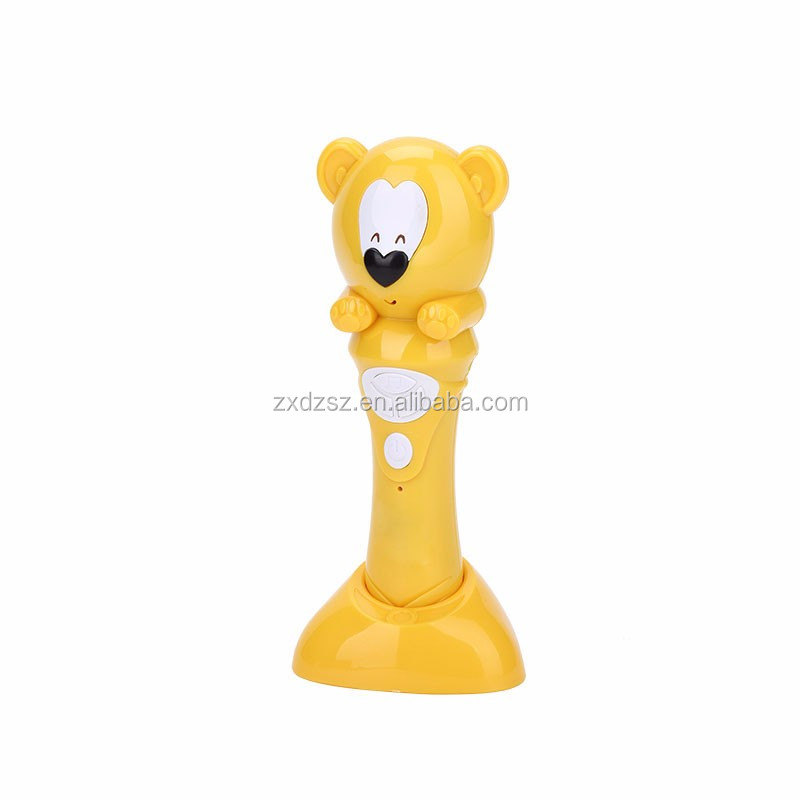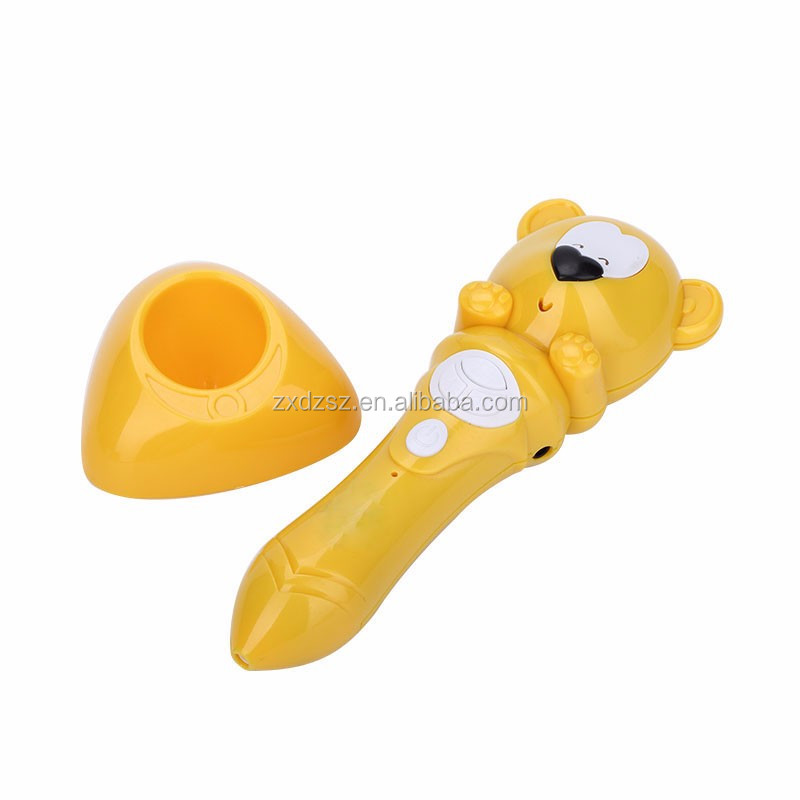 What is talking pen
Talking pen uses the latest optical image recognition technology and advanced digital voice technology. It develops a new generation of intelligent reading and learning tool. It embodies the perfect fusion of electronic products and education industry, and technology to people-centered concept.
This Electronic Quran Teacher have point to read, repeat, recording, translation, entertainment and many other features. It fully mobilize the child's eyes, ears, hands, brain sensory system, easy to cultivate children's cognitive, literacy, talking and thinking ability.
It reads where pointed, that improves child's interest in learning, to stimulate the development of the brain. Not only let the children learn the knowledge of integrated disciplines, and lay a good foundation for the children who enroll in school, but also contribute to the shaping of a child character quality to cultivate and improve children's intelligence and quality.

What the talking pen could do
1. Learning languages easily.
The pen comes with different books for teaching kids character,words, sentence and so on. It arouses the kid's learning enthusiasm strongly by bring them to a magic sounding world.
2. Listening vivid stories.
The pen comes with story books for telling stories. It will improve kid's speaking and thinking ability.
3. Enjoying music and singing songs.
The pen have MP3 function to play songs.
4. Playing Games.
The pen works with book, in which contains games. Learning through playing, and playing from learning.

How to use the talking pen
Simply power on the pen and point to the book, the pen could read anywhere it points.
(The books are special provided by us, or we could make your books and design our pen)

Functions
1. Point to Read
2. Spell, Repeat, Group Reading
3. Language Switch/Translation
4. Read along and record for compare
5. Interactive game and test
6. MP3 playback
7. USB charging and upload/downloading
8. 2GB/4GB/8GB memory available
9. TF card slot for extension memory
10. Speaker and earphone available
11. Volume Control
12. Built-in Li-battery
13. Function could be designed according with customer's requirement
14. Colors and moulds can be customized
15. Package could be designed according with customer's requirement

How to cooperate with us
1. We have talking pen and books available for your choice.
2. If you have your own books and book voice, we could make our pen related to your books.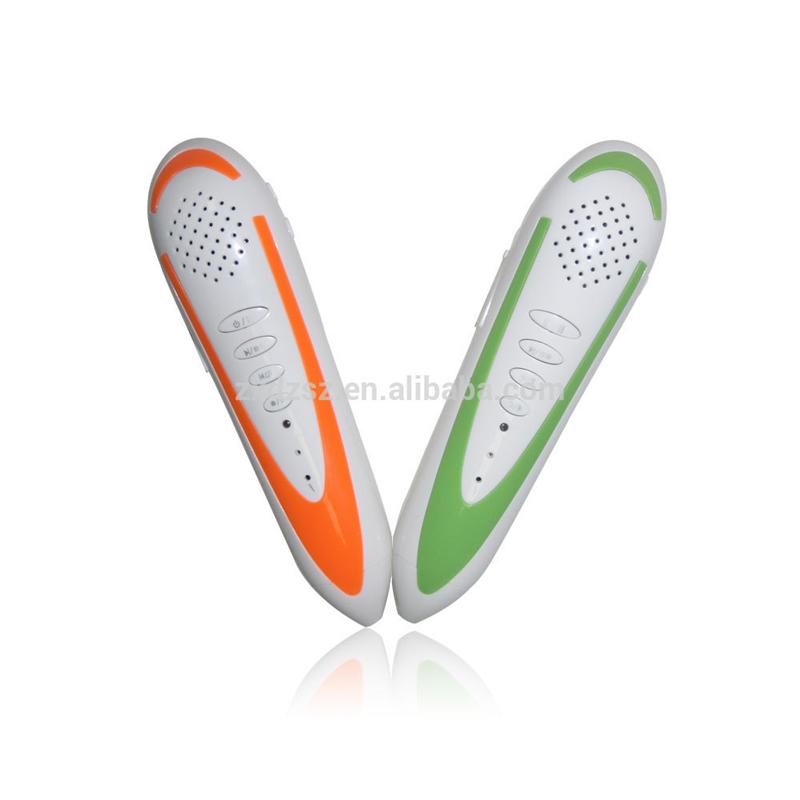 Q: Are you a factory or a trader?
A: We are a self balancing wheel manufacturer with experience of 6 years. Our factory is in Guangming District, Shenzhen. Welcome to visit our factory at any time!
Q: What about the product quality?
A: We ensure that each product passes quality check, over-charging test, overcharge test and aging test before shipment (Aging test can guarantee battery capacity when the battery is transported for 1 month or more).
Q: Which kind of battery you use?
A: We use A-Grade battery, and we would follow the specific requirement.
Q: How long should I charge the item?
A: Normally, it takes 2-3.5 hours to be fully charged.
Q: Do you accept OEM/ODM service?
A: Sure. We have engineers team, who design products based upon customer's specific requirements. We could discuss further and will offer you a discount and the budget according to your quantity.
Q: Are you a qualified supplier?
A: We are an Alibaba Assessed Supplier and we have certificates such as CE, RoHS, FCC and etc.
Q: What about the guarantee of your products?
A: We provide 1-year guarantee for our products. The period starts as soon as you receive the goods.
Q: How can I make the order and how about the payment?
A: Normally We accept payment of T/T, Western Union,Paypal, Escrow and cash. 30% in advance and 70% balance paid before shipment. About order, please contact us freely for related detail.
Hot Selling Read Pen Portable Electronic Quran Teacher For Muslim Islamic