Fish oil is oil derived from the tissues of oily fish. Fish oils contain the omega-3 fatty acids eicosapentaenoic acid (EPA) and docosahexaenoic acid (DHA), precursors of certain eicosanoids that are known to reduce inflammation in the body, and have other health benefits. Nonetheless, fish oil supplement studies have failed to support claims of preventing heart attacks or strokes.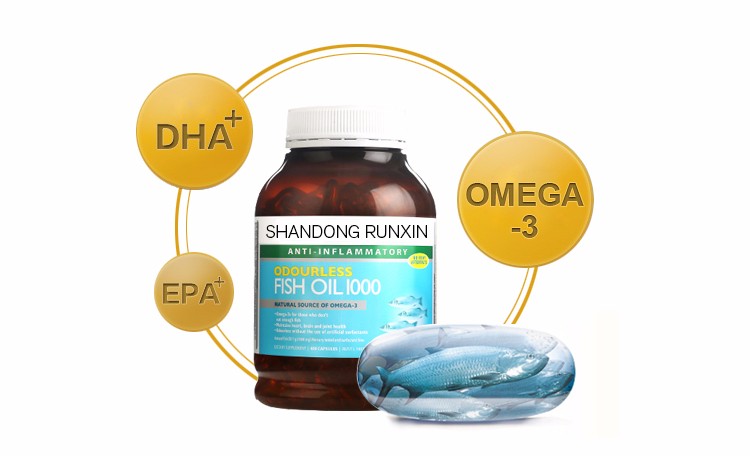 Runxin produces varieties of fish oil, whatever your formula is, Runxin can produce because we are a professional OEM manufacturer.
Omega-3 fatty acid (Alpha-linolenic acid) is an essential fatty acid that plays an important role in brain function and may help you fight against cardiovascular disease.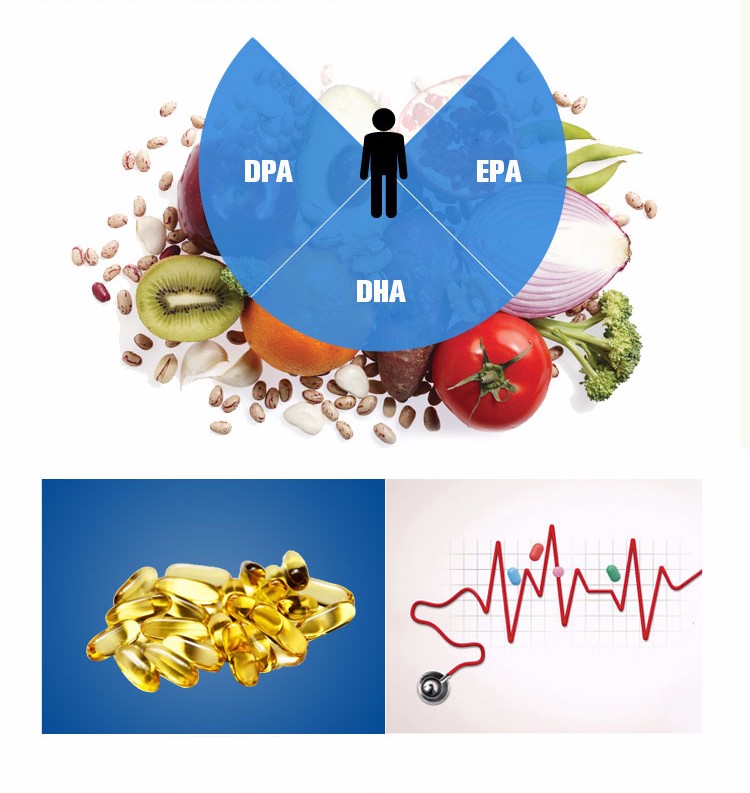 There have been some human trials that have concluded that consuming omega-3 fatty acids reduces blood pressure (DHA could be more effective than EPA). It is important to note that because omega-3 fatty acids can increase the risk of bleeding.
Fish oil supplement studies have failed to support claims of preventing heart attacks or strokes. Earlier, in 2007, the American Heart Association had recommended the consumption of 1 gram of fish oil daily, preferably by eating fish.
A 2014 meta-analysis of eleven trials conducted respectively on patients with a DSM-defined diagnosis of major depressive disorder (MDD) and of eight trials with patients with depressive symptomatology but no diagnosis of MDD demonstrated significant clinical benefit of omega-3 PUFA treatment compared to placebo. The study concluded that: "The use of omega-3 PUFA is effective in patients with diagnosis of MDD and on depressive patients without diagnosis of MDD.
Different fish oil with different ingredients
| | | | |
| --- | --- | --- | --- |
| | Cod oil | Common fish oil | Shark oil |
| Main Ingredients | omega-3, DHA, EPA, VA, VD | VA, VD | EPA, VE |
| Suitable for | Pregnant women, Kids, Adults | Pregnant women, Kids, Adults | Adults |
Runxin will pack the fish oil according to customers' requirements whatever by Blister or Bottle.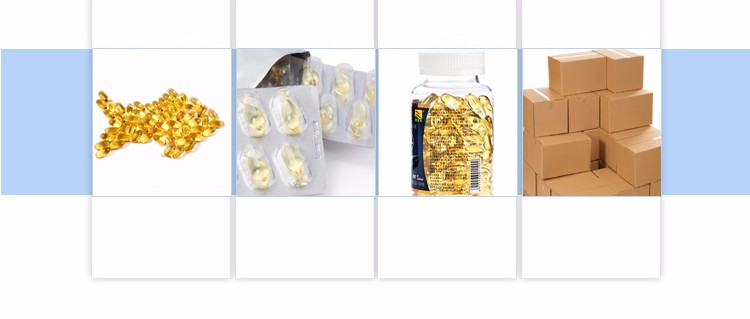 Shandong Runxin Biotechnology Co., Ltd. is a high-end health care industry group integrating research & development, production and sale. The Group commits itself to the production and sale of health care products, OEM processing and export, supplying hyaluronic acid and chondroitin sulfate.
The Group's production base covers a floor space of 20000 sq. meters with a total investment of 30 million yuan. Buttressed by D-level (100,000 level) GMP workshop, first-class production equipments of the State, highly productive R&D team and fully equipped testing center, the production base can ensure reliable product quality and meet customers' requirements.