Medical lab fully auto hematology analyzer/cbc test machine price MSLAB21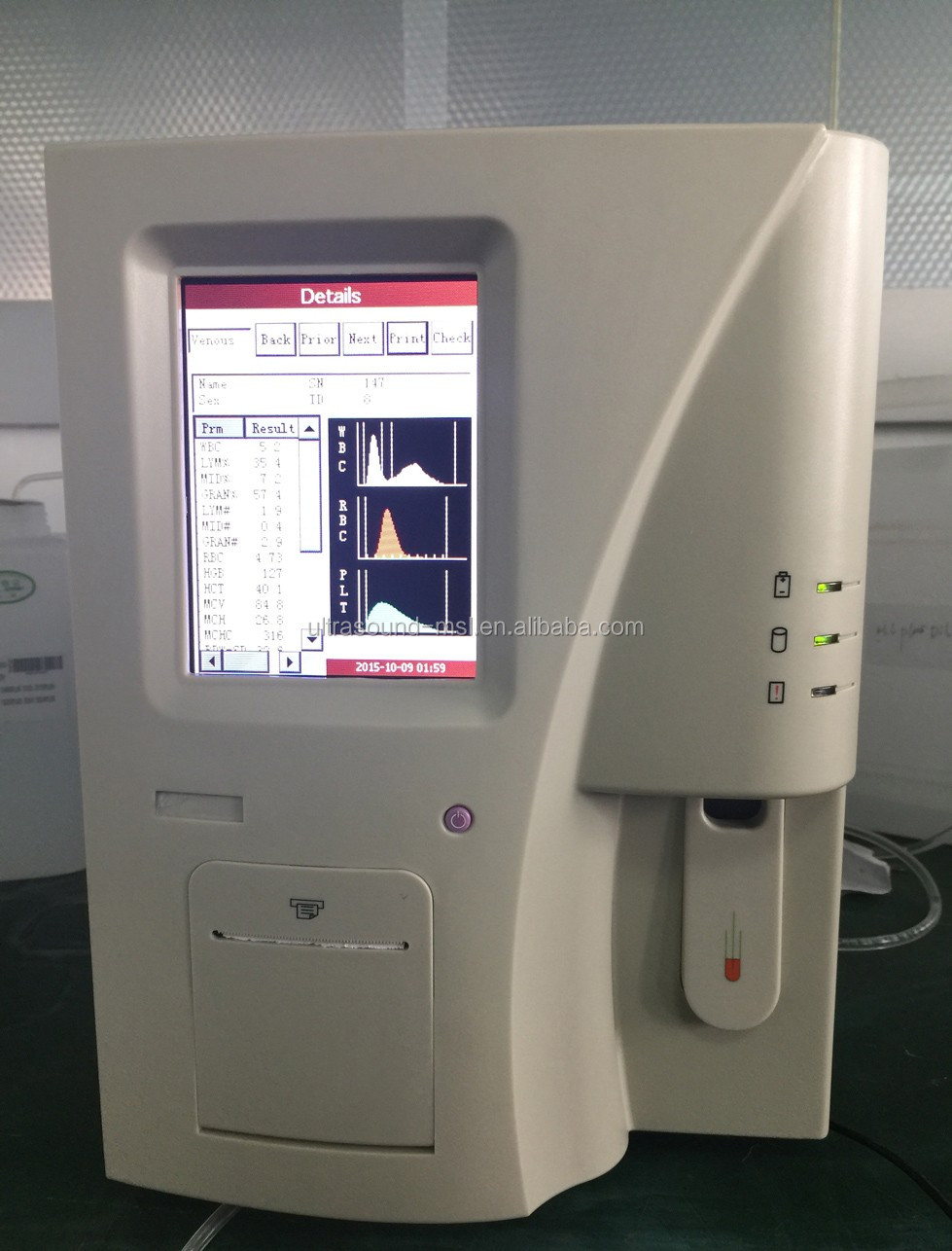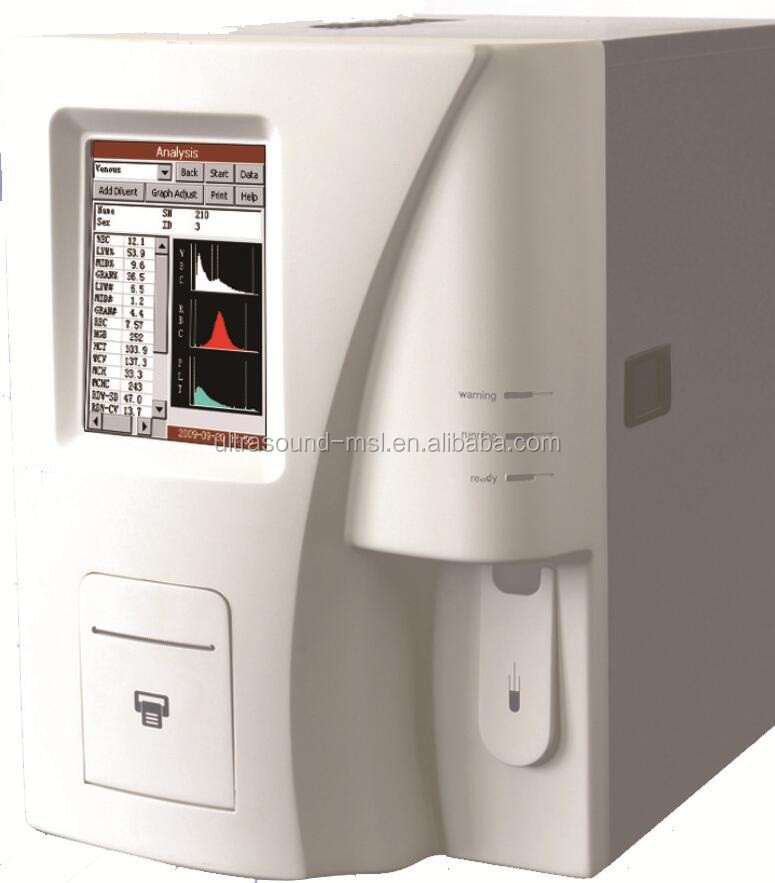 Unique Functions of fully auto hematology analyzer/cbc test machine MSLAB21
Real portable instrument(only 12Kg)
Especially applicable to moving service vehicle (345mmx245mmx325mm)
TFT LCD (Optional Touch Screen)
Exclusive patent technology, optional internal emergency DC power supply specially for suddenly
power cut, outdoor and moving diagnosis.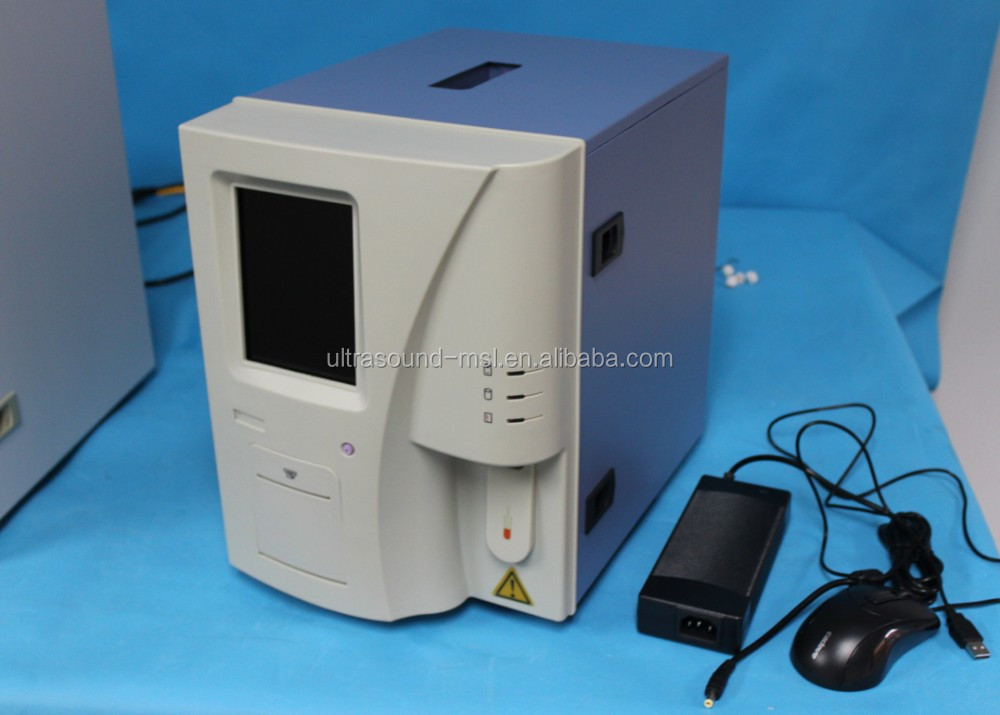 Technical Specifications of fully auto hematology analyzer/blood analysis machine
Function: Automated WBC 3-differential, 19 parameters with 3 color histograms (WBC, RBC, PLT)
Principal: Electronic impedance, SFT method for hemoglobin
Throughput: MSLAB21≥60T/H
Reagents System: Open reagent system. No cyanogen reagents. Provide original reagents.
Display: TFT LCD (Optional Touch Screen)
Connection Port: USB, RS-232, network interface, LPT
Analysis Mode: Optional venous blood, anticoagulant blood and prediluted blood
Sample Volume: Anticoagulant whole blood ≤9.6µL, Anticoagulant capillary blood ≤9.6µL, prediluted capillary blood ≤20µL, the sample volume for repeating two times testing and avoiding second sampling
Working Mode: Automatic sampling, detecting automatic testing, furnished with dilutor, no need diluting outside. Automatic dispensing lyse and making second diluting automatically
Alarm: Automated system diagnosis, self testing, fault alarm and reagent shortage alarm
Automated Maintenance: Automated washing during power on and power off, reducing the blockage rate
Standby Protection: 24 hours switch on, automatic sleep and wake up function
Storage: Large quantity test results storage, at least 400 thousand test results with comprehensive information. Extended SD memory supported.
Control Mode: Quality control mode of L-J, X-B and X-r. Westguard quality control regulation
Calibration Mode: Manual and automatic calibration available. Fresh blood calibration available also.
Input Mode: Standard mouse and keyboard. Optional bar code reader
Report Format: Many kinds of report format (not less than 8 kinds)
Dimension: 345mm×245mm×325mm
Weight: 12Kg