475 Hart Field Communicator delivers:
Full-color graphical interface
Long-lasting Lithium-Ion power module for days – not hours – of battery life
Quick boot up and fast operating time
Universal support for HART, WirelessHART, and FOUNDATION fieldbus devices
ValveLink Mobile for powerful diagnostics on Fisher FIELDVUE digital valve controllers
Localized language versions of user interface in English, German, Russian, French, Portuguese, Japanese, and Chinese
Accessory Kits for Field and Shop.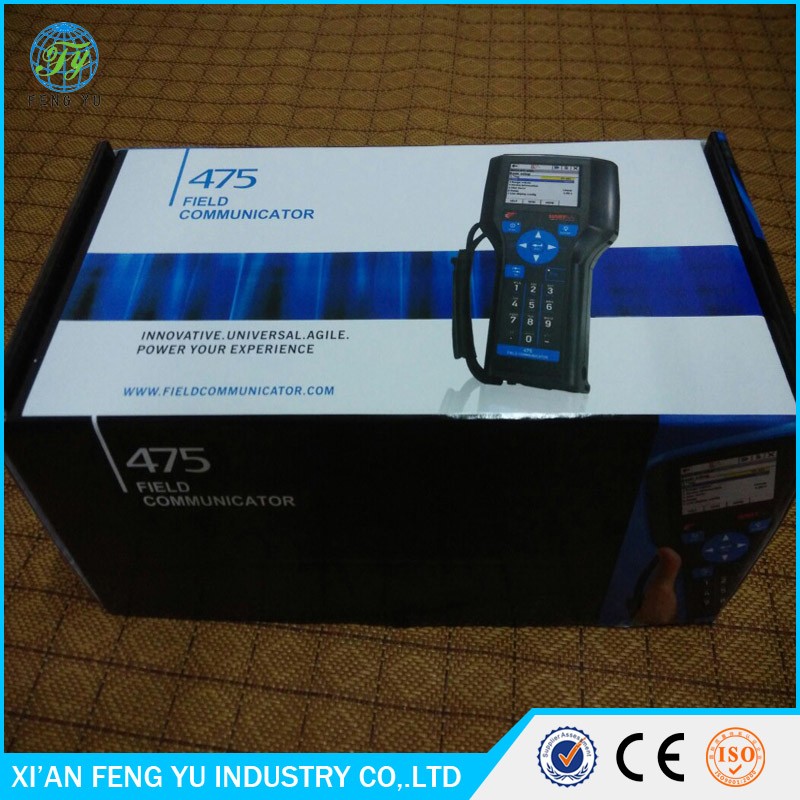 Emerson Process Management 475 Field Communicator Specifications

Microprocessor

80 MHz Hitachi SH3

Memory internal flash

32 MB

System card

1 GB secure digital card

RAM

32 MB

Weight

App. 1.65 lb (0.75 kg) w/battery

Display

1/4 VGA (240 x 320 px) color, 3.5 in (8,9 cm) transreflective display w/touchscreen, anti-glare coat

Keypad

25 keys including 4 action keys, 12 alphanumeric keys, tab key, function key, backlight key, power key, and 4 cursor-control (arrow) keys; membrane design with tactile feedback

Battery

Rechargeable lithium-ion power module

Battery operating time

20 hours-continuous use
40 hours - typical use
80 hours - standby mode

Battery charger options

Input voltage 100-240 VAC, 50-60 Hz
Cables included with US, Europe, and UK plugs

Battery charger

Min DIN 6-pin jack

HART and Fieldbus

Three 4mm banana plugs (one common to HART and Foundation fieldbus)

IrDA Port

IrDA (Infrared Data Access) port supporting up to 115 Kbps
±15 degrees recommended maximum angle from center line
App. 18 in recommended maximum distance

Bluetooth

Up to 32.8 ft (10 m) communication distance
Uses standard Windows drivers
FCC, IC and CE approvals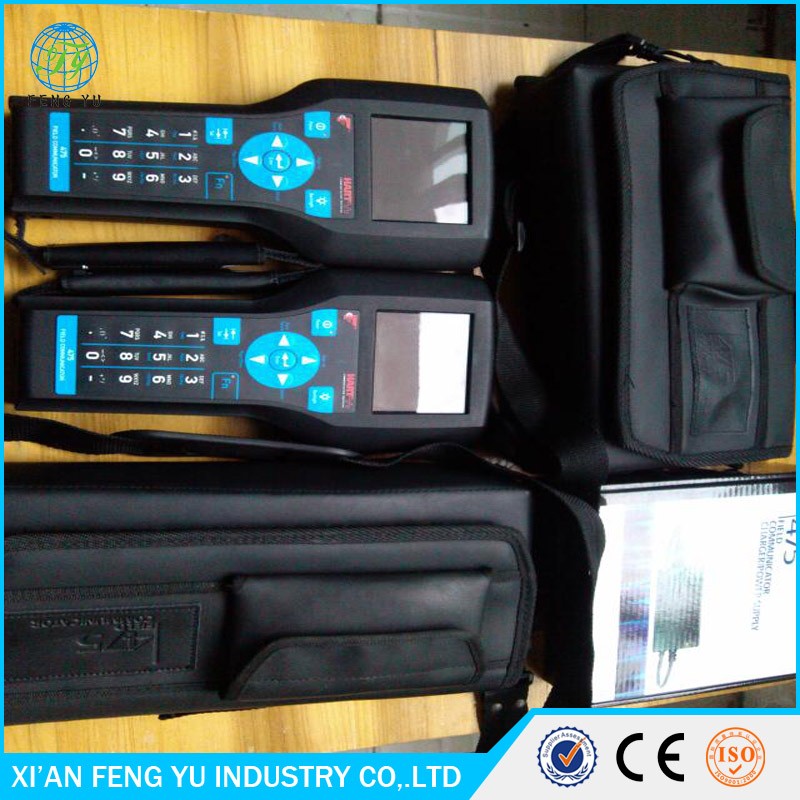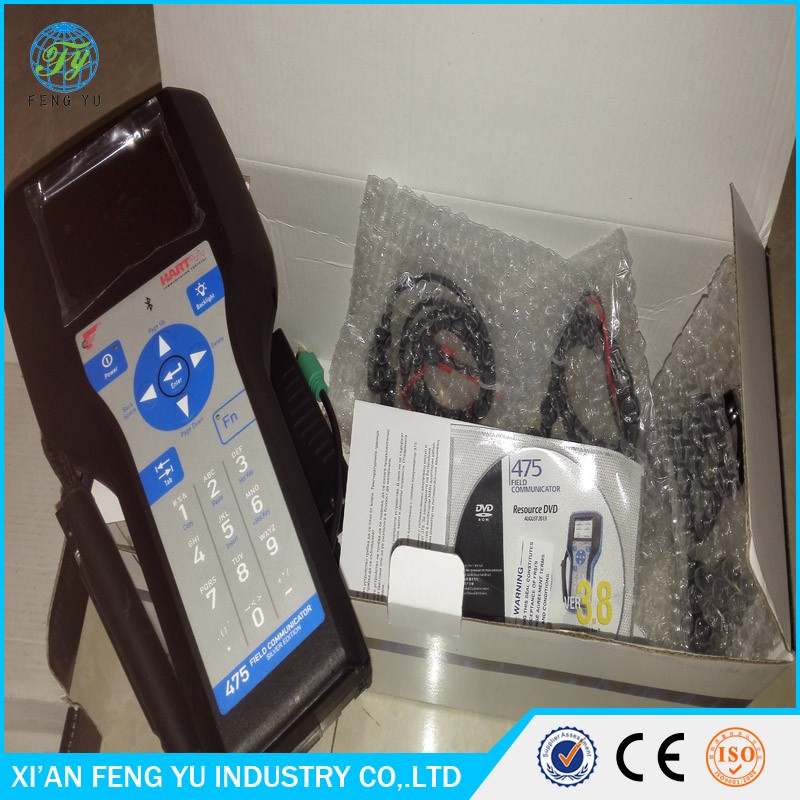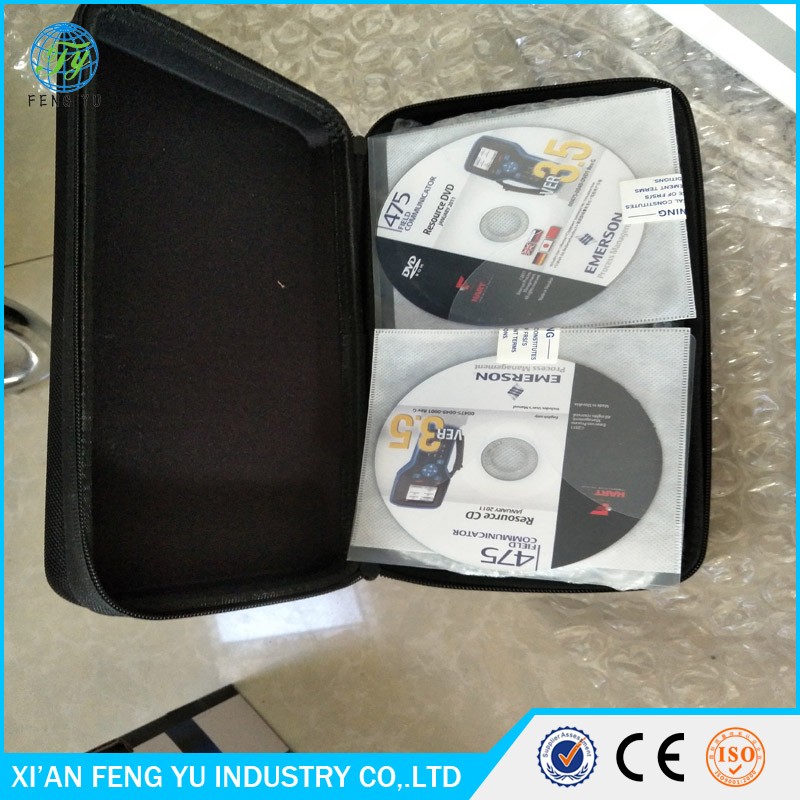 1.High quality,reasonable price and best service!
2.All products guarantee one year!
3.Welcome customers inspect products and visit office any time!
4.Much appreciated for customers suggestions to our serivice and business items etc.