8mm customized corrugated casting glass panels

Fusing glass is made from putting the sheet glass and inorganic colorant into the melting furnace, and setting the specific heat procedure and annealing curve. After the glass is heated to the soften point, the special forming block will compression molding the glass into given shape and suddenly annealing to make the finished product. Then cool within the prescribed period of time to allow time to produce a complete convergence and strong product. If is needed, it can be engraving, drilling, cutting and other process after above process.
Advantage:
Fused glass strengths are significantly, it riches patterns, beautifully decorated, sparkling and its stereo sense is strong. Fused glass can solve the common decorative glass facade drab and inflexible feeling, make the glass surface have a vivid modeling, satisfied people pursuit of adornment style variety and beauty.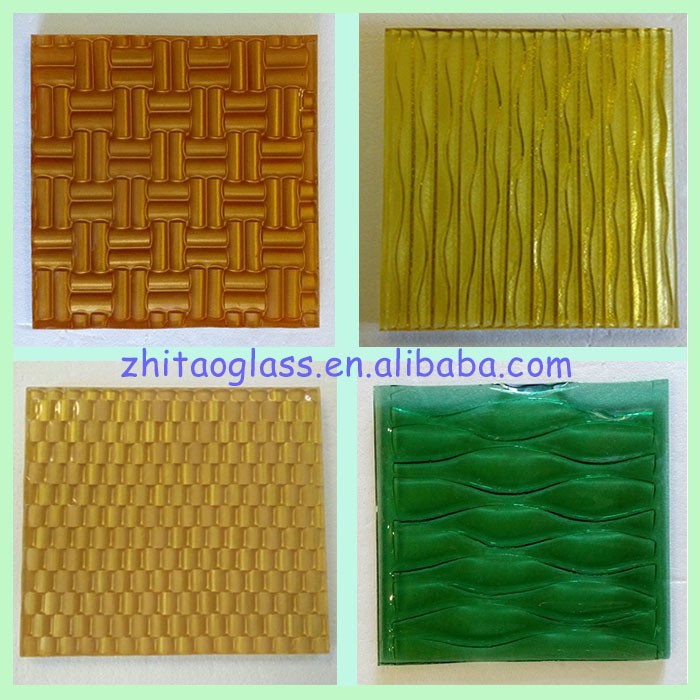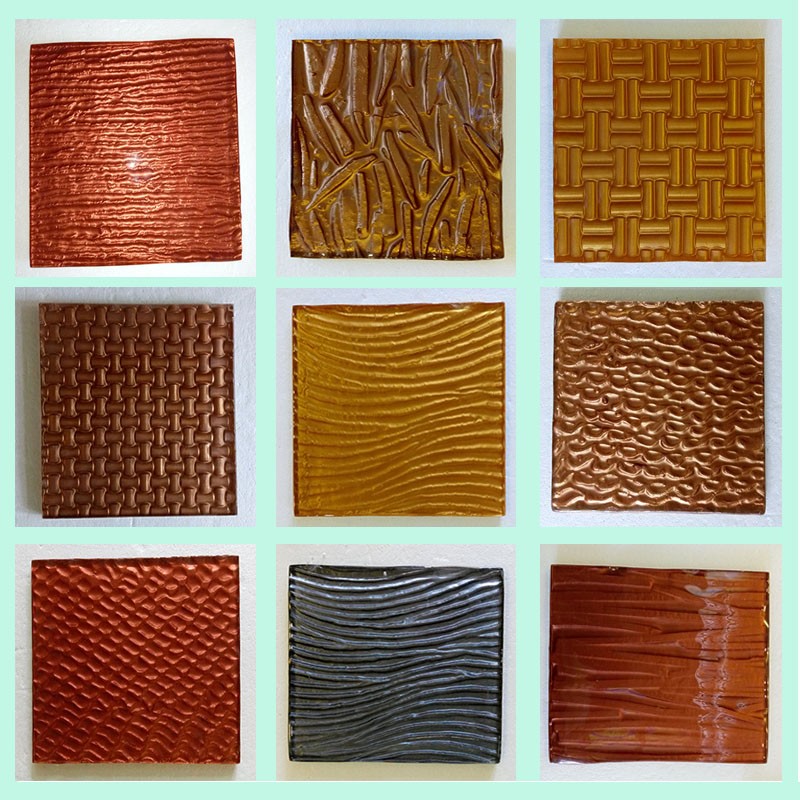 1.Foshan City Nanhai Zhitao Art Glass Factory is founded in 2004, is one to the development and production the art glass consisting mainly of product factory.

2.Our management tenet is "active development, perfect design, better quality, reliable service".

3.Our art glass is widely used for home decorations, hotels, restaurants, stores, office buildings and furniture decorations.

4.We also can supply furniture glass, decorative glass, glass mirrors, mosaic glass, KTV glass tables, colored glaze glass and casting glass. We can provide clients with various sizes and thicknesses of products, and the sizes, thicknesses and colors can be made as per your requirements.

5.Our company would like to cooperate with new and old customers to create a better future. welcome!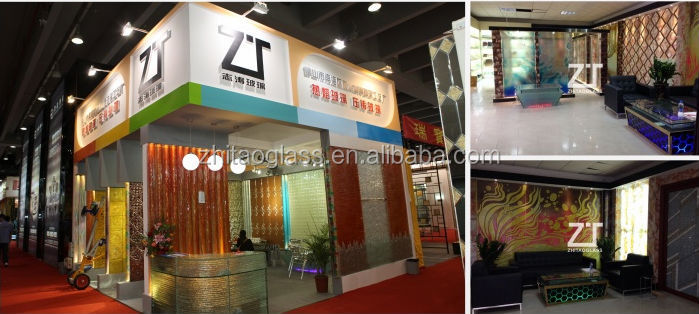 1.Package:
Product packaging containers or wooden boxes . Caused by easy application between each glass or paper bags packaging, glass and glass containers scratches and other cosmetic defects infill light and soft materials , the specific requirements of compliance with the relevant national standards.
2.Packaging logo:
Packing mark comply with the relevant national standards, each box marked " up , light moving light, carefully broken glass thickness , grade , name or trademark ," the words and so on.
3.Transport:
Products with various types of transport vehicles , transport rule conditions comply with relevant state regulations.
Transport, boxes are not flat or diagonal length direction and the direction of movement of the same transport vehicle with rain and other facilities.
4.Store:
Products stored vertically in a dry room.

1. We have our own professional team for material market research that to choose best price and high quality.
2. All products designed by us. We have the advanced equipment (Tempered Machine, Hot-bending Furnace, Glass Edging Machine etc...) and hang production technology, from raw material to finished products manufactured by ourselves.
MARKET: North America, South America, Eastern Europe, Southeast Asia, Africa, Oceania, Mid East, Eastern Asia, Western Europe.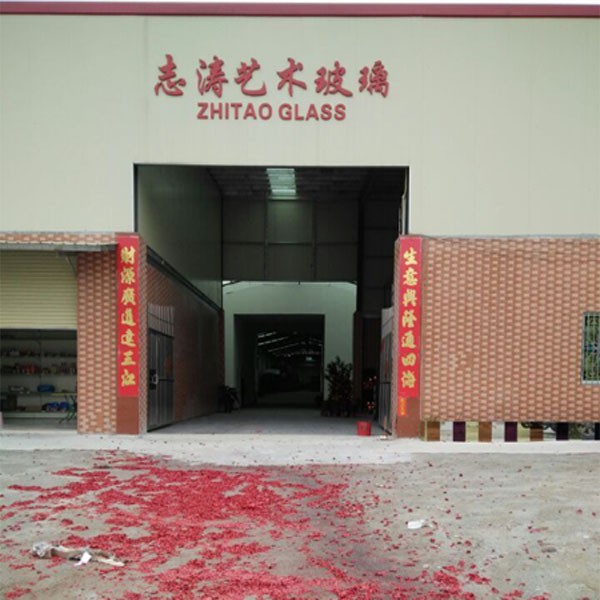 We accept OEM service, design service and buyer label offered.
1. If you're confused about our products?
Please email or call us toll-free at 0086-0757-85608589. We'll be delighted to help.
2. What is architectural art glass?
It is a marvelous blend of form and function. One-of-a-kind, handcrafted art pieces made to architectural standards of safety, sustainability and utility. Architectural art glass is expressed in forms such as walls, dividers, counter and tabletops, stairs, sinks and a wealth of other applications, limited only by imagination.
3. How long does it take to create and install architectural art glass?
Each project has a unique timeline, but typically, it takes four to eight weeks from design approval to installation. We are very flexible, however, and happy to work with you to adjust production and delivery to fit your schedule.
4. Does your glass meet safety codes?
Yes. Safety is an essential part of our fabrication process. Depending on the project specifications, we temper or laminate our glass to ensure safety without sacrificing artistry or functionality.
5. Do you offer classes in glass making?
We deal exclusively in the design, fabrication and installation of architectural glass.