2016 HOT SELLING 80 TYPE 62 TYPE 97 TYPE GEOLOGICAL ALL IN ONE MILITARY MAP COMPASS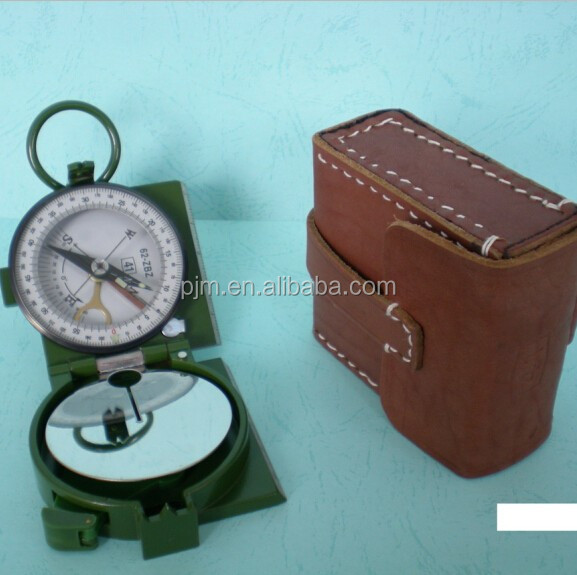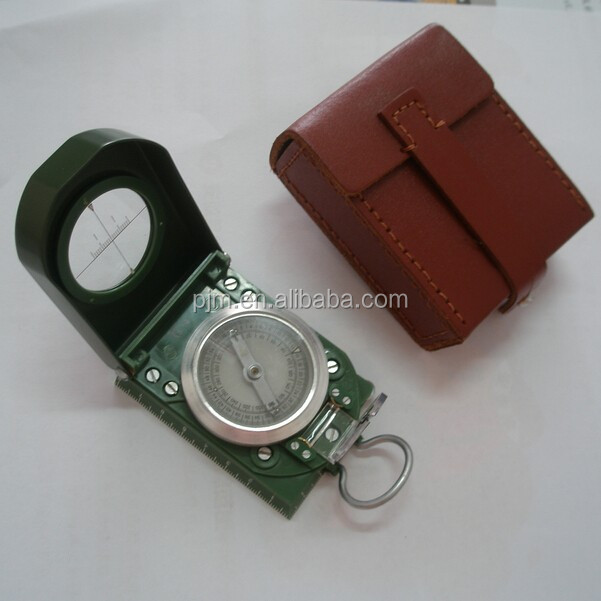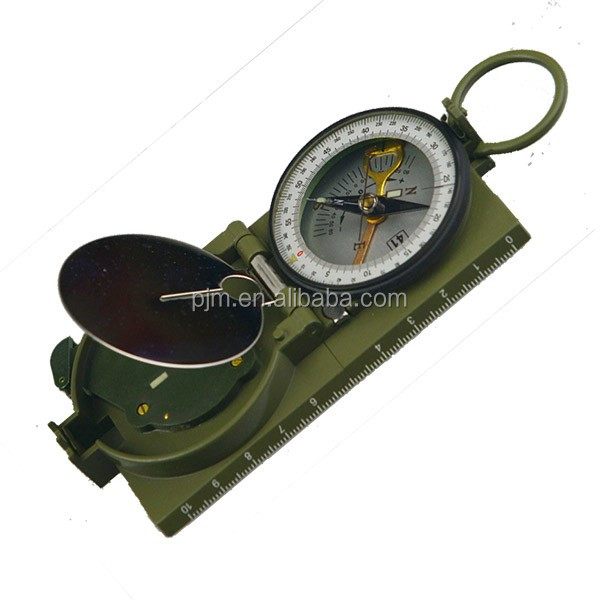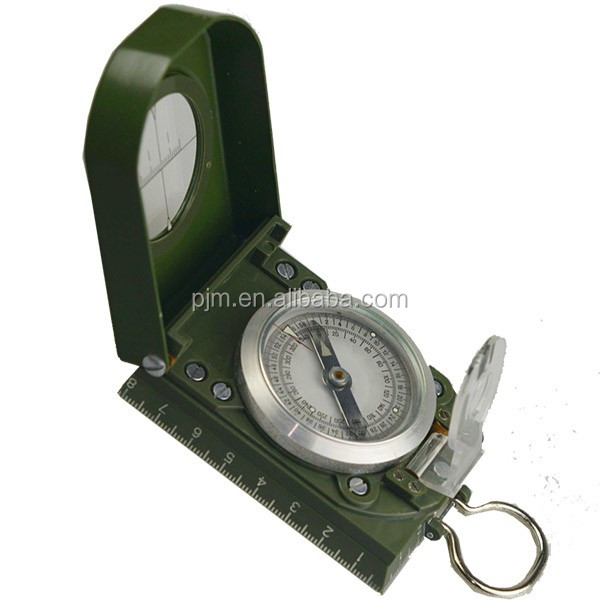 62 Type five-use military compass
The main function of five-use compass is:
Determining direction, estimating distance, measuring angle of pitching and calibrating level. Also it can measure the mileage between teo arbitary points in map and the coordinate of one point. It also can be usded to the night operation.
AZIMUTH MEASURING MECHANISM
It consists of magnetic needle system, azimuth dial, counter-clockwise digital azimuth dial (which would be clockwise as viewed from reflective mirror), sight port and head, etc. Full graduation of azimuth is 360° for outer circle and 6000 mil for inner circle.
Procedures to measure azimuth angles in the open is as following: first open the compass, lay the counter-clockwise digital azimuth dial flat; then turn the reflective mirror to 45°, and obeserve the azimuth angle from the mirror. The graduation pointed by the magnetic needle "N"(north) pole is read as azimuth angle.
DISTANCE MEASURING MECHANISM
SLOP MEASURING MECHANISM
MAP DISTANCE MEASURING MECHANISM
MAPPING RULER
62 Type five-uses military compass
Function

range

graduation

precision

Position Measure

6000 mil

20mil

20mil

360°

2°

1°

Angle of Depression and Elevation

60°

5°

2.5°

Distance Eatimation

Proportion 10:1, 20:1

5%

Mileage measure

Proportion(km) 1:100000, 1:50000, 1:25000

2%

Survey ruler

100mm

1mm

Total length 0.5mm