Heavy Duty Commercial Milk Shake Fruit soft ice cream blending machine multifunctional milk shake mixer

Introduction of fruit and ice cream mixer machine
| | |
| --- | --- |
| 1. | A number of utility model patent design, stability and better operation and lower noise |
| 2. | The concept of product patent design, highlighting practical better, more convenient maintenance |
| 3. | Special mitsubishi technology of low temperature high efficiency compressor, molding speed faster, continuous discharge capacity than the same products can increase more than 10% |
| 4. | Start the voltage requirements (greater than or equal to 165 v), lower starting pressure drop is smaller, more suitable for with two small cities and rural areas |
| 5. | Refrigeration system is more efficient, less power consumption, comparable to similar products the saving electricity was above 15% |
| 6. | Play counting function, regulating function hardness value correction, outage time setting function, motor function |
| 7. | Digital speed control, city type hardness percentage display, molding animation display function |
| 8. | Fault alarm display: in alarm, belt skid alarm, cooling, fault alarm, switch fault alarm, temperature alarm. |
Features of fruit and ice cream mixer machine
1.

Achieve ice cream and fruit, nuts, milkshakes, a perfect combination to create a greater variety of natural

fruit flavors of ice cream.

2.

With manual control, to facilitate nesting of fruit crushing and speed adjustment.

3.

Jet cleaning, ready to use, effective solution to ice cream in the production process of different fruits and odor problems.

4.

Equipped with water overflow alarm system, allowing users to get to know the water tank filled with

water situation.

5.

Spiral mixing blades, the bottom of the mixing head with a convenient break the frozen fruit pieces.

6.

Stir with a funnel shape under the cap, depending on the shape of hats can play a variety of shapes of

fruit ice cream.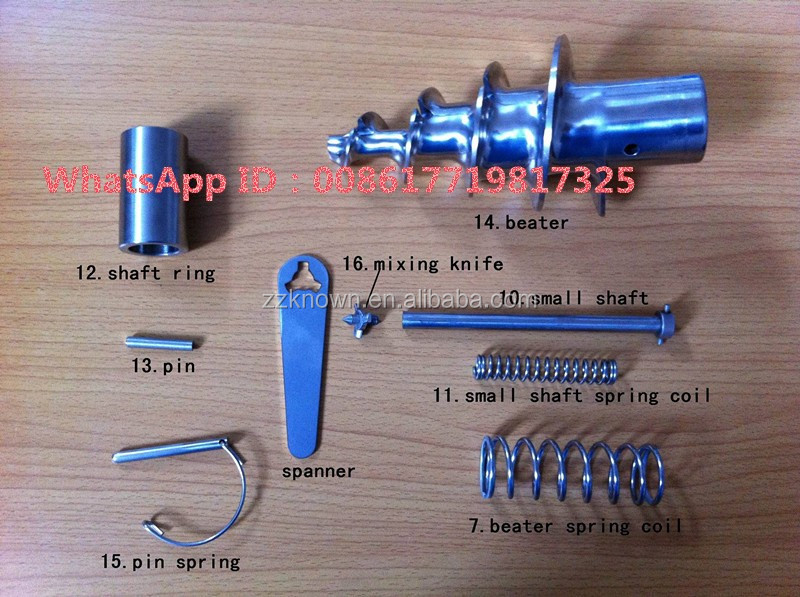 How to oprate machine
| | |
| --- | --- |
| 1. | The modulation good ice cream slurry (according to the ice cream powder specifications required by the mixing proportion modulation) placed in half an hour, pour into ice cream machine at the top of the tank in pulp, pulp are requested not to agglomerate. |
| 2. | According to the automatic button to start the machine, enter the working mode automatically, can also press cleaning, first work after mixing evenly, then press automatic (clean the machine work pass don't time is too long (1 minute)). |
| 3. | In the process of various digital screen automatically reflect the cooling process, the machine automatically stop when reach the set temperature. |
| 4. | Use ice cream, in a cone or cup, below the valve on the liquid outlet, press the handle of discharge, and can have ice cream extruding, back into the handle off. |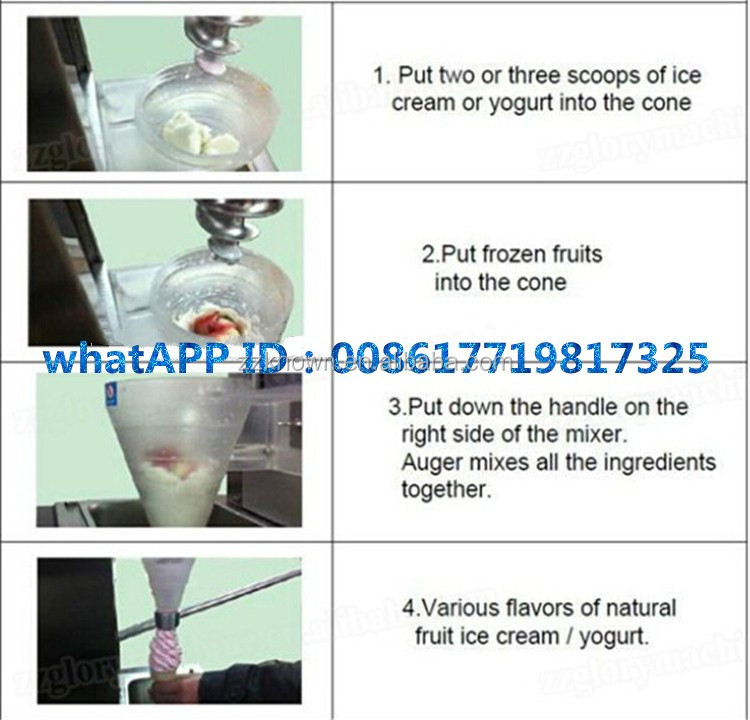 Pictures of clients trying machine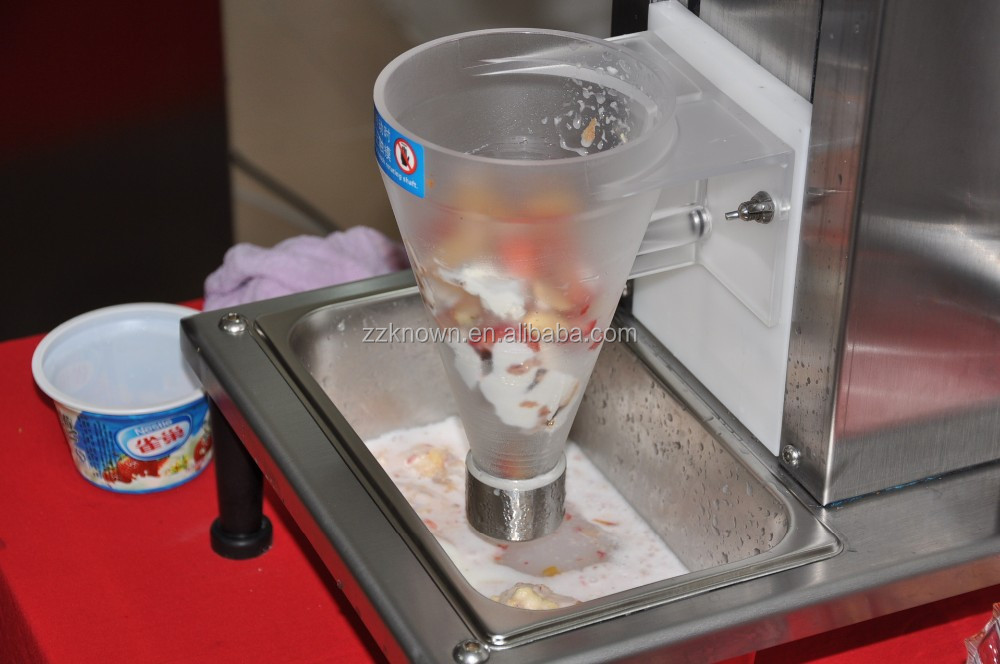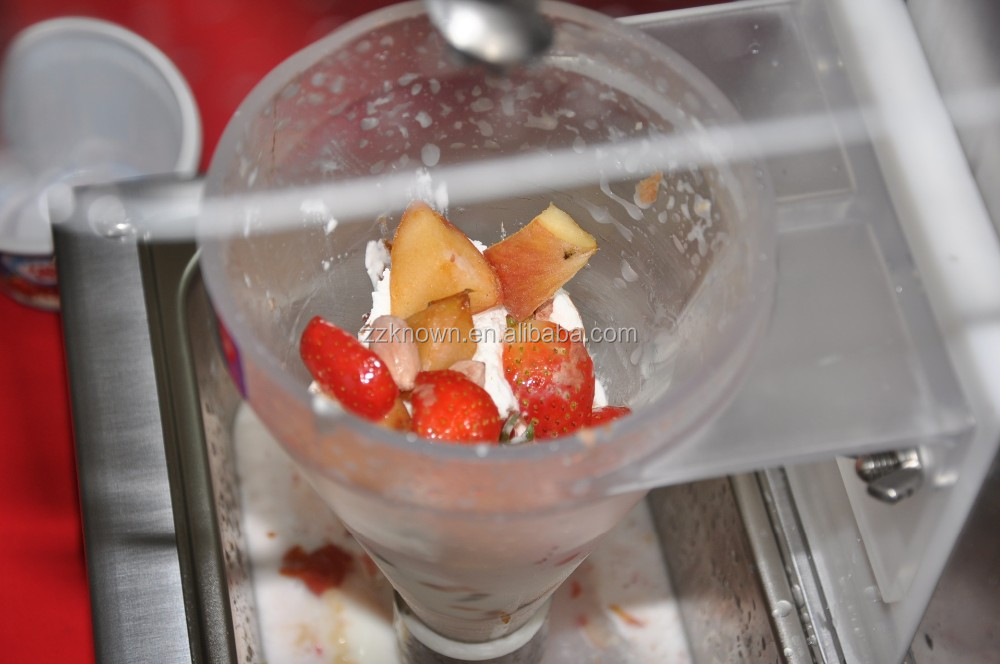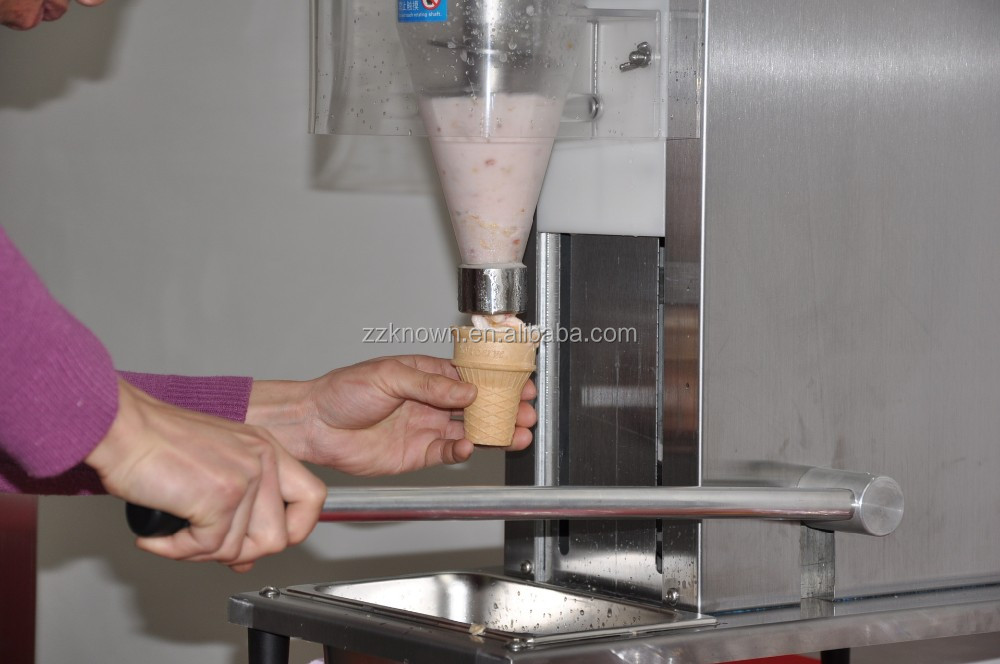 Pictures showcase of machine packing