Puer tea over the centuries has been used as a form of currency in China and an important international trading item. Puer tea was at one time very well known in northern Canada among the northern native people, who were trading across the Bering Strait. Puer tea derives its name from the market town of Puer, where it was originally processed and sold, but it is grown on the Six Famous Tea Mountain.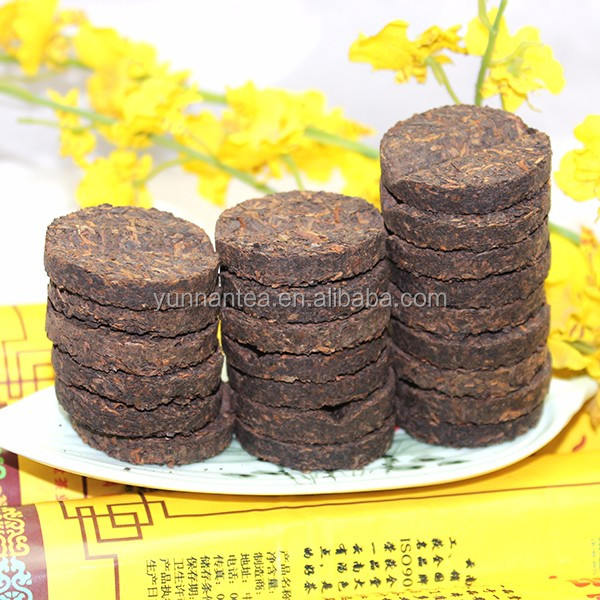 The secret of making puer tea has been closely guarded in China for centuries. The tea leaves are collected from growers of a special broad-leaf tea tree, which are said to be related to ancient prehistoric tea trees. The tea leaves go through special fermentation, which gives this tea its unique characteristics: a mild, but distinctively earthy flavour.


Yunnan Deng Xuan Import And Export Trade Co., Ltd. is specialized in the production and development of Chinese puer tea from gushu (old aged tea tree). Our main product is Chinese puer tea from gushu (old aged tea tree) in loose leaf and compressed form. With the export and import business license, we have established long-term and friendly relationship with the customers from the United States, Canada, Australia, Singapore, Vietnam, Uruguay, Peru, Chile and Hongkong area, etc.
Scientific studies have shown that pu-erh has the follwing health benefits,as following:
1)weight loss, antilipemic effect, prevention of arteriosclerosis.
2)prevention of coronary heart disease
3)Lower blood pressure
4)anti-aging
5)digestive aid
6)anti-cancer
7)Anti temulence
8)diuretic
Our tea shipped to Europe must be tested at Eurofian lab to meet EU minimum pesticide residue level before shipping.
Puer tea, like a fine wine, improves with age. Allow it to breathe and store it at a moderate temperature and humidity. Do not store the tea in the refrigerator, in direct sunlight, or in a sealed bag. For long term storage, avoid storing the tea where strong food smells, peculiar smell especially perfume and mothballsexist.
Ms. Sarah Chang
Skype:sarah19890123
Whta's App:86-15812041804
Email:642318556 at qq.com
Mobile:86-15812041804
QQ:642318556