Function
Groove: Cut few pieces of grooving lines on the surface of paper or board, for luxury gift boxes, hard cover books or other packages bending or folding purpose.
Specific of Flatbed Grooving Machine(Plate-type grooving machine):
1. Working on the running flatbed table, with sucking system inside. The machine can groove 8 pcs of grooves.
2. Effect: grooving board flatly and dustfree.
3. CE. Imported knife material, V U L grooving shape.
4. Widely application for cardboard, mdf, paper, etc.
[High precision] ZJ-1000 Semi-automatic Flatbed Grooving Machine
[High precision] ZJ-1000 Wooden Speaker Box
Groover/Notching Machine for paper board rigid box making
Performance and Characteristics :
1. It adopts PLC control, featuring in simple operation. The troubles are displayed directly on the HMI,which helps the operator easily remove them.
2. The cardboard feeder is controlled by linear guide line and servo motor,its location is correct and quick.
3. With a power-full sucker motor to keep the cardboard without any movement.
4. In the cardboard feeder, the machine can automatically stop when lack of cardboard to reduce the waste.
5. Durable knife equips with grinder which makes operation easier.
6. Wide use: Can be used in grooving the cardboard, MDF and other package materials.
TECHNICAL PARAMETERS:
| | | |
| --- | --- | --- |
| Model of Machine | ZJ-1000 | ZJ-1300 |
| Width of Paper Board | 50-1000mm | 50-1300mm |
| Length of Paper Board | 50-600mm | 50-600mm |
| Groove Gap (distance between two grooves) | 0-950mm | 0-1250mm |
| Thickness of paper Board | 0.4-4.0mm | 0.4-4.0mm |
| Number of Grooves at one time | 8 pieces | 8 pieces |
| Grooving Speed | 15-20/min | 15-20/min |
| Motor power | 4.5kw/380V 3phase | 4.5kw/380V 3phase |
| Machine weight | 2000kg | 2400kg |
| Machine Dimension | 1800*1300*1200mm | 1800*1600*1200mm |
High Accuracy: 0.1mm
Knife angle: 50-150 degree notching/grooving
Knife shape: V grooving, L grooving, U shape grooving.
ZJ1300 IS FOR CUSTOMIZED.
Thickness can be customized, smallest 0.3mm, and 8mm at most.
Features :
1.Man-machine interface, PLC controlled, servo motor driving.
2.High efficient and high precision. The board goes stably and straightly.
3.High speed. About 7000-15000unit/8h.
4.Good quality knife. Grind once every 5-7 days with grinder. Grind one time, the knife could used for 15000 pcs grooving.
5.Wide used on beaven and earth box, special box, etc.
Advantage of FLATBED/PLATE-TYPE GROOVING MAchINE
1. The operation of human nature, PLC touch control interface
2. servo motor drive the high rate of finished products: paper feeding, groove without deviation, deformation, the groove from the cardboard feeding accuracy ( roller-type's major shortcomings ), Plate-type has the highest accuracy.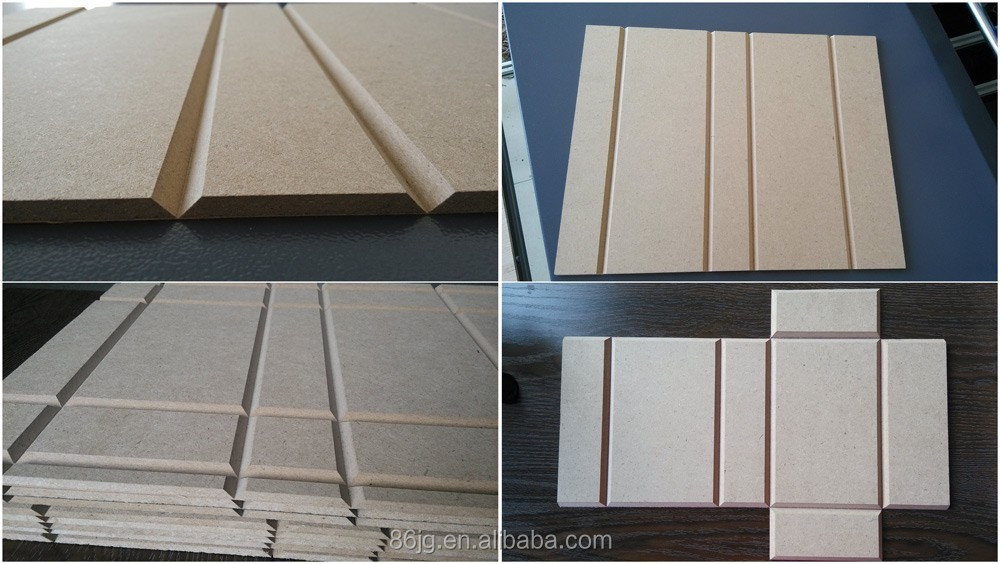 [High precision] ZJ-1000 Wooden Speaker Box
Box sample from our clients:
Grooving Samples on different kind of board: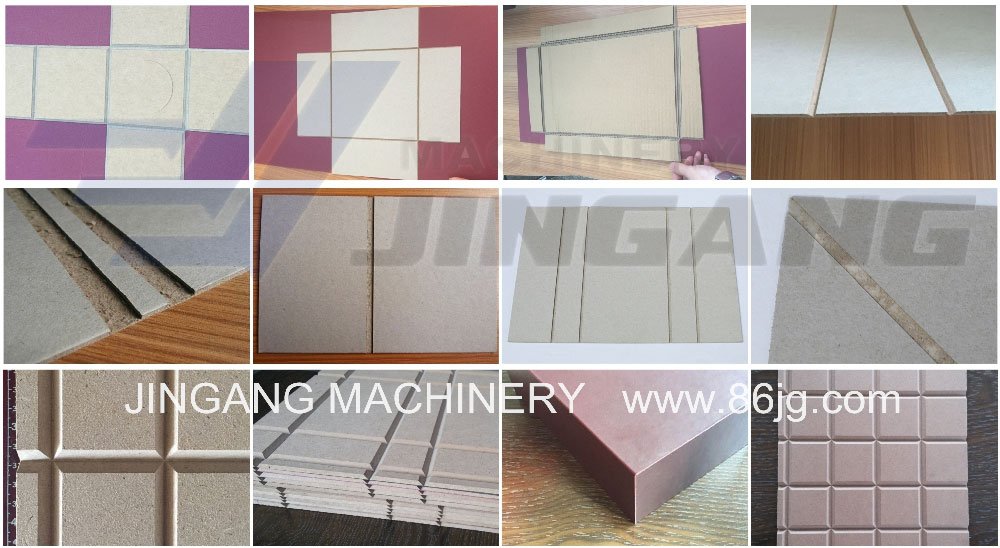 Thickness between 0.3-8mm is customizable.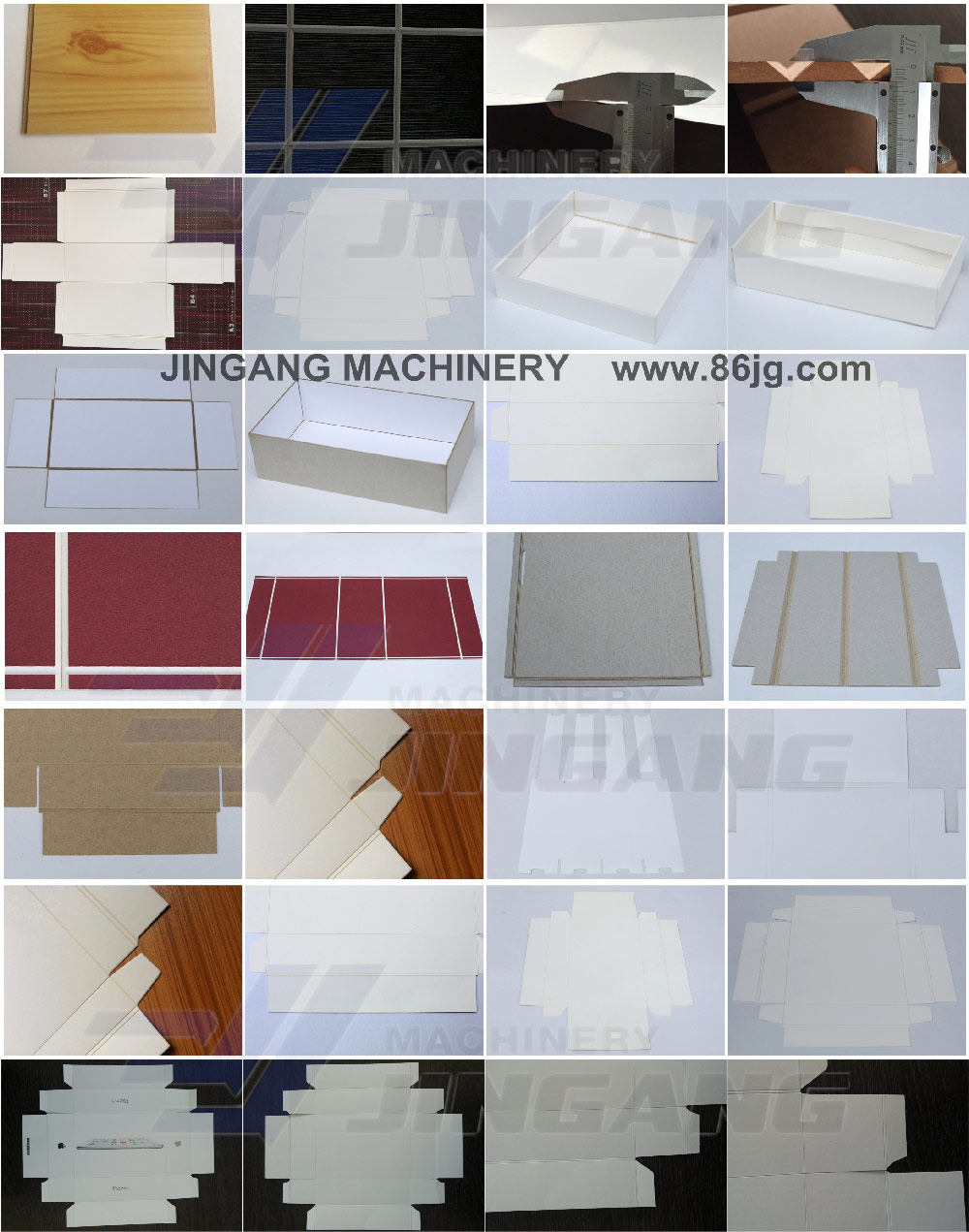 [High precision] ZJ-1000 Wooden Speaker Box
Samples:

cardboard box, greyboard, chipboard, industry board, paper, sheet,
grooving no dust, high quality grooving effect.
Contact: cc86jg AT 163.com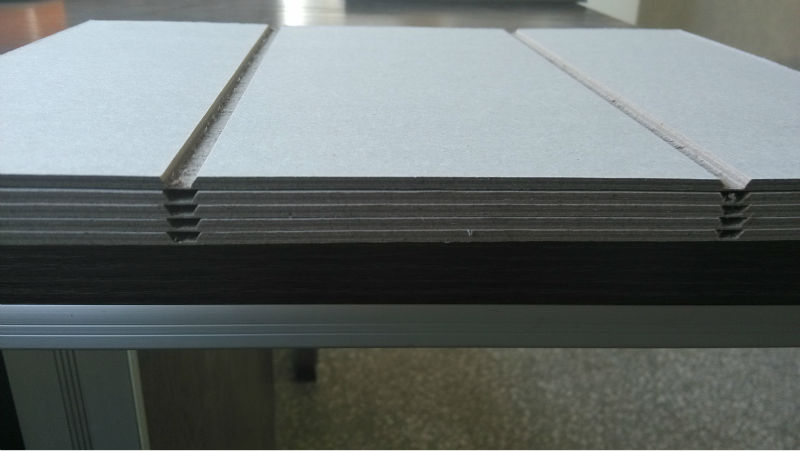 suitable for paper boxes, wooden boxes, mdf packagings, display, etc.
High precision Grooving Machine, without dust, no noise, no deviation, no deformation.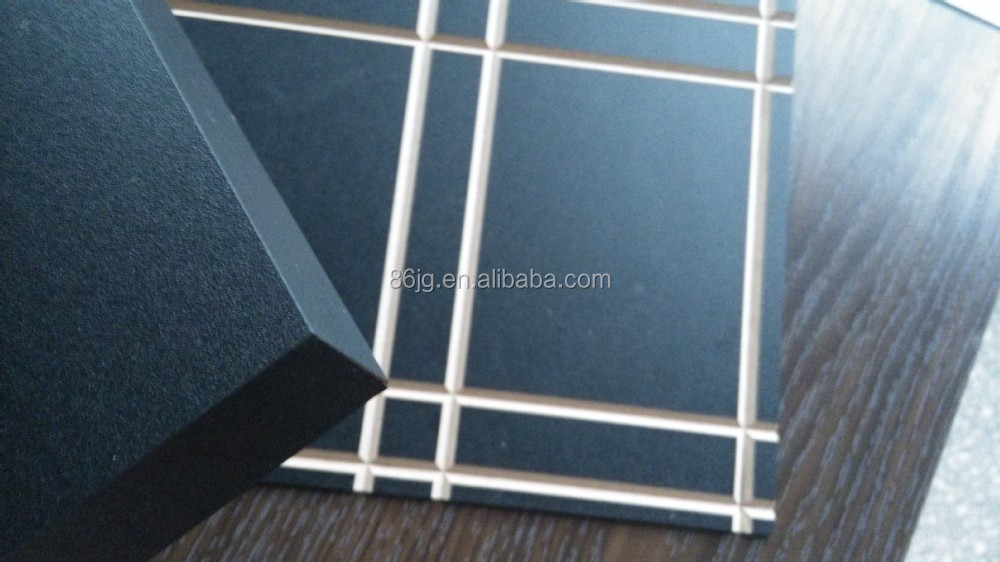 High Quality beautiful Jewerly Box making, packaging machinery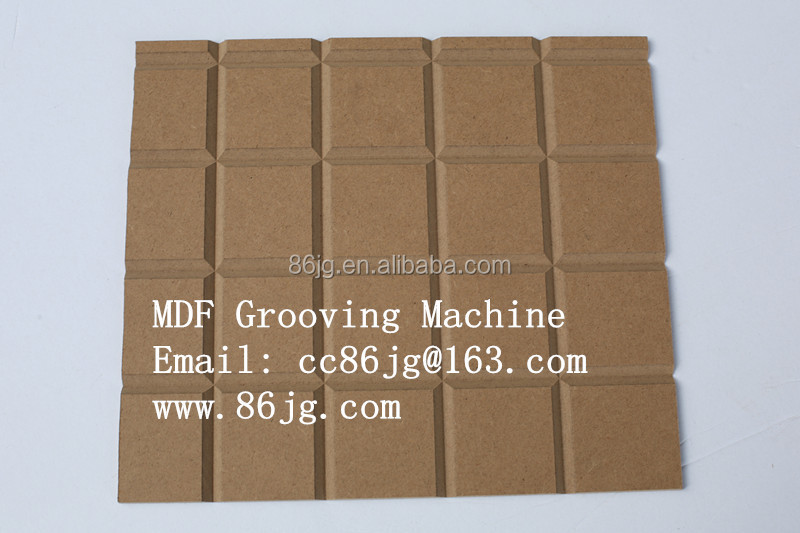 MDF HDF grooving machine for wooden jewelry set boxes making machine
Grooving machine for wooden jewelry box manufacuture
Plate-type groover, working on the table plate, grooving board without bend, no dust, high quality.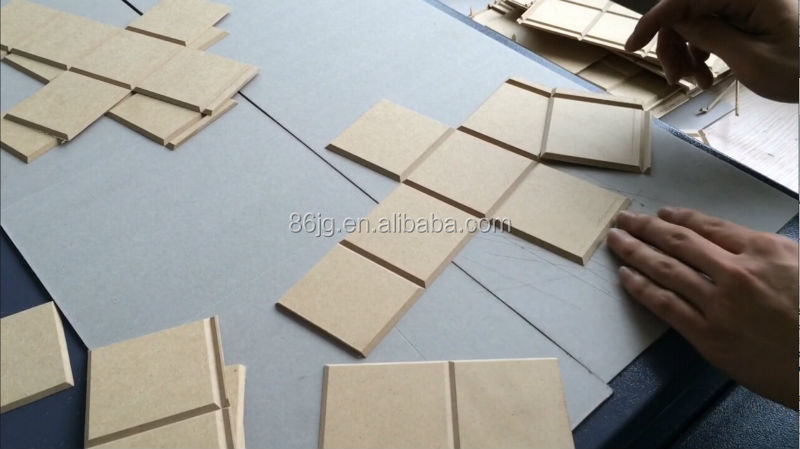 CD rigid wooden box making grooving
U shape grooving on paper board for box/ book cover/ book case
groove on 235gsm paper sheet for Xiaomo Phone box package, kraft paper.
need high precision grooving
Special material for water-proof, v grooving, plate-type groover machine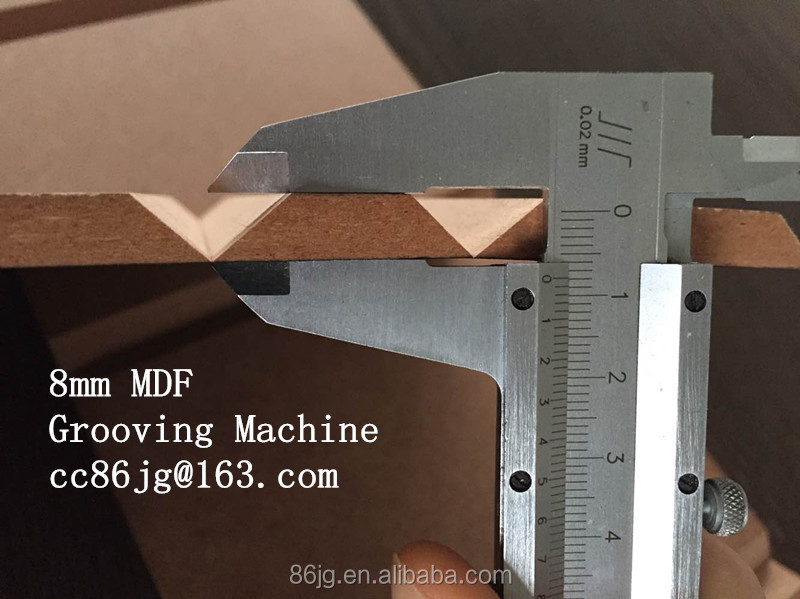 Grooving processing on 8mm MDF Board -- customizable
Jewelry Box, High End Watch Box, grooving machine for box making, board processing.
[High precision] ZJ-1000 Wooden Speaker Box
JINGANG MACHINERY -- Providing Professional Grooving & Packing Solution For You!
Ruian Jingang machinery Co., Ltd, established in 2008, specialized in Post-press packing equipment professional develop, design and manufacturing. Our company has developed several post-press equipments with our own intellectual property.
At present, our production invluding Gift Box Grooving Machine Series, and Gift Box Making Machine Series, assist to kinds of post-press packing equipment for high-end gift boxes.
High Quality Grooving, More Applications
After JINGANG teem of unremitting efforts, the optimization of JINGANG models from generation to generation, improving the preformance of each type of mechanism of continuous. Truly "reduce the customers' production cost fundamentally, improve product quality and production efficiency".
Previous Exhibitions
South China Print(March), China Print (April), All in Print(Nov.), Drupa(Dusseldorf/Germany), Ipex(London)...