ZIBO WANGFEI SEAWEED TECH. CO., LTD. is a factory specialized in producing Sodium Alginate. We also have a branch factory QINGDAO WANGFEI SEAWEED INT'L CO., LTD. Our factories were established in August 2013. We mainly product: Textile Grade Sodium Alginate and Food Grade Sodium Alginate. The output of Sodium Alginate can reach to 2,000 tons annually.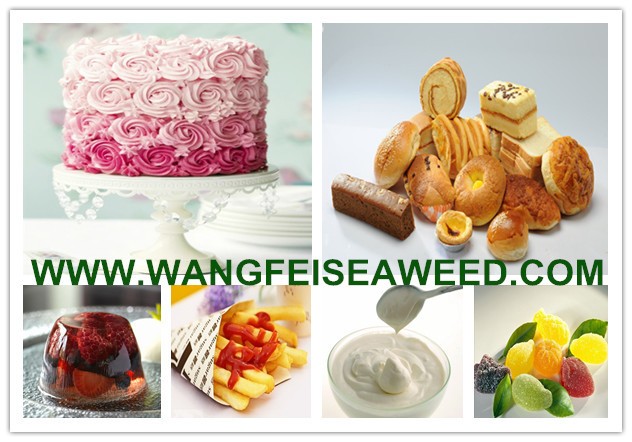 Sodium alginate, also called as Algin, is a kind of white or light yellow granular or powder, almost odorless and tasteless. It is a macromolecular compound with high viscosity, and a typical hydrophilic colloids. Because of its properties of stability, thickening and emulsifying, hydratability and gelling property, it is widely used in food, pharmaceutical, printing and dyeing, etc.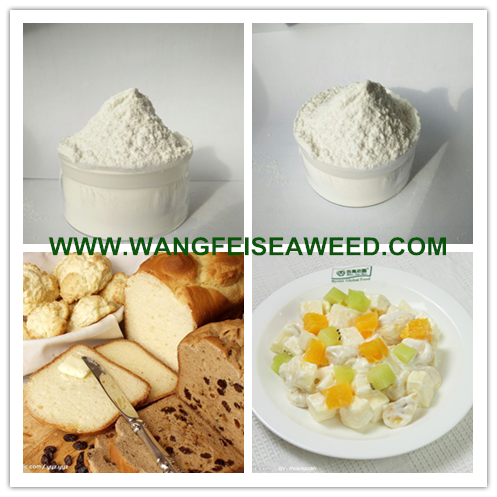 National standard GB1976–2008, Based on the requirements of customers, products in accordance with E401, FCC III can also be produced.
| | |
| --- | --- |
| Item | GB1976-2008 |
| Color and characteristics | Milk white to light yellow or light brown powder or granular |
| PH | 6.0~8.0 |
| Moisture % | ≤15.0 |
| Ash ( on dry basis) / % | 18~27 |
| Water-insoluble /% | ≤0.6 |
| Transmittance/% | Qualified |
| Lead(Pb)/(mg/kg) | ≤4 |
| Arsenic(As)/(mg/kg) | ≤2 |